Here's How To Get Cast On Andrew Zimmern's Family Dinner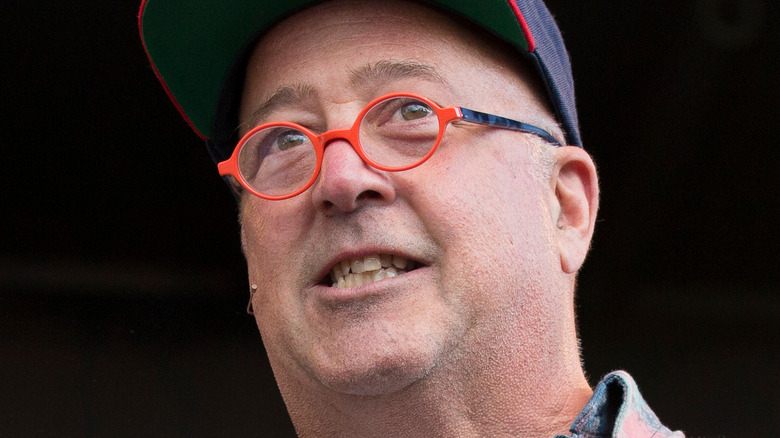 Shutterstock
Andrew Zimmern's latest television venture takes a much different approach to exploring food than his famed Travel Channel show, "Bizarre Foods." Zimmern once said in an interview with Thrillist that he actually hated using the word "bizarre" in that show's title, because it "others" the foods of different cultures as weird in a negative way. Behind the scenes and on camera, the host worked to go much deeper than making any such generalizations about foods, getting to know the actual culture and history behind everything he ate.
Now, the culinary personality is flipping the script and focusing on food right here in America. While he might not be traveling far and wide to try unfamiliar things, Zimmern is still using food as a bridge to people's stories and traditions. Created by his own production company, Intuitive Content, "Family Dinner" spends each episode with a different family somewhere in the U.S. The food on the table might seem familiar, but it will represent the journeys and values of each unique family, and together, paint a portrait of what makes America, well, America. 
The series will air on Chip and Joanna Gaines' Magnolia Network, a platform launching as an app and as part of the Discovery+ streaming service. With some episodes already available on Discovery+ and a few more shot and ready to debut, Zimmern has now turned to social media to find more families to come get to know over the dinner table.
Here's how to get on Andrew Zimmern's new show about families in America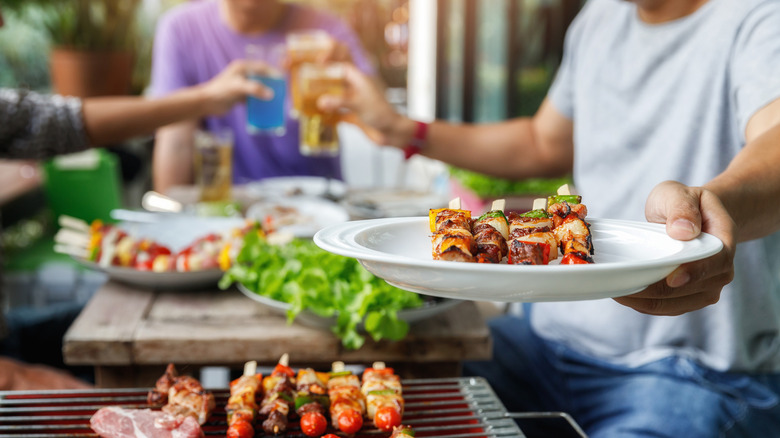 Shutterstock
Zimmern recently tweeted a link to his production company's Instagram account, where they had listed information for how to get cast on "Family Dinner." They are seeking families with unique stories and strong food traditions. For example, if you and your family always come together for Sunday dinners or share tons of recipes spanning generations, you're a potential candidate for the show. Intuitive Content specified you should be willing to share your stories, recipes, and customs, and you could have any connection to food from cooking to harvesting to growing to having "a grandma known for the best apple pie in the county."
If this rings a bell, you send a brief description of how it all relates to you and your family, along with your location and four or five distinct family photos to Intuitive Content, via the email address in their Instagram post. Then, we recommend you enjoy some cooking and eating together while you wait. Good luck, and we hope to catch you soon on "Family Dinner."