Panera Bread Is Making A Big Change To Its New Restaurants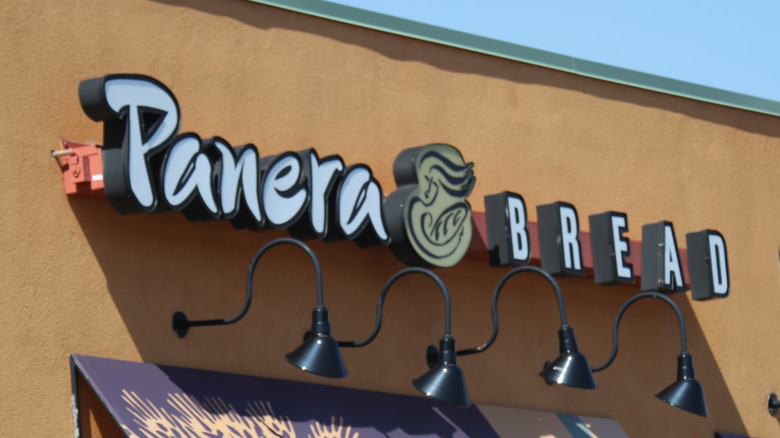 Bruce Bennett/Getty Images
Back in 2014, Panera Bread targeted a specific type of customer that wanted to enjoy a leisurely breakfast with high-quality pastries and coffee (via NBC). By 2019, the restaurant's business model had completely shifted and the brand targeted the same breakfast patrons that visited McDonald's or Taco Bell for an early morning bite. The brand started pushing for convenience, in addition to quality, in its meals and focused heavily on to-go options. They also introduced a line of breakfast wraps that could compete with other fast food chains.
The pandemic couldn't throw a wrench in Panera's plans to truly compete with other convenient breakfast giants. After a year of dealing with the hassles that came alongside COVID-19, Panera has a new transformation that puts its business style in line with other quick breakfast options. According to Delish, the chain plans to update all of their locations with double drive-through lanes, a redesigned "Mother Bread" logo, and rapid pick-up lanes. Anyone looking to see how the bread gets made gets a cool perk with the redesign as well — the new design features open ovens in plain sight of diners. The chain plans to start hitting stores with the renovations soon, with construction starting now and lasting into 2022.
A new Panera era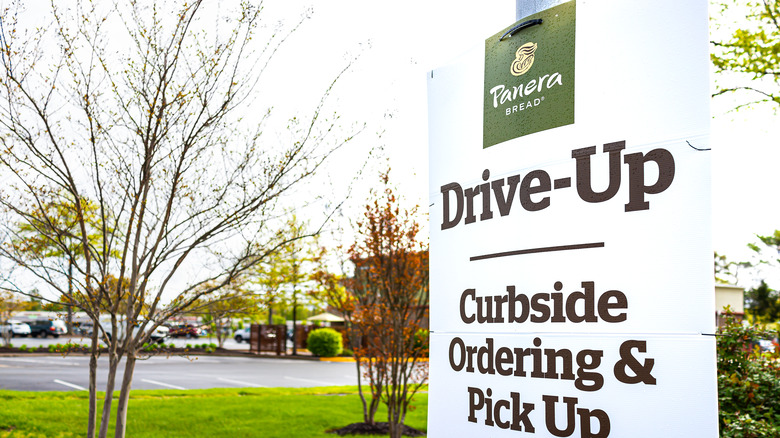 Shutterstock
The restaurant enacted the redesign in order to differentiate itself from other fast food eateries (via CNBC). While Shake Shacks and Burger Kings have started renovations that remove indoor seating, Panera's new look maintains its indoor, cozy seating, keeping the classic feeling that it has presented customers with for years. The extra delivery lanes and pickup lanes embrace new automation technology to ensure a seamless meal experience that can get people in and out when they have places to be. At the end of the day, the renovations strive to balance the latest technologies with the cozy feel of a neighborhood bakery that invites diners to sample cookies and breads straight out of the open ovens.
The redesign heralds a new era for the quick and easy bakery chain that promises to entice more diners through the doors. Keep an eye out for the new look hitting your area soon (beginning with Ballwin, MO in November) and get ready for a whole new Panera experience.