The Guy's Grocery Games Episode That Always Makes Fans Cry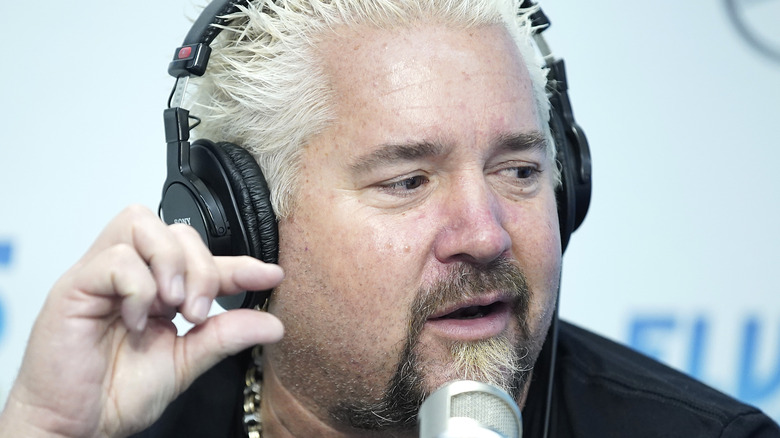 John Lamparski/Getty Images
Guy Fieri's engaging show, "Guy's Grocery Games" is very popular among its fans. The series follows a bunch of competitive chefs that are assigned with the task of preparing delicious food in an unusual environment — a grocery store. The winner of the show is awarded a grand prize of $20,000. To ensure that each episode runs smoothly, the production team makes sure everything is perfectly planned, per E! News. This involves making sure grocery items are always restocked and constantly checking inventory.
In order to make sure everyone is comfortable, Fieri also talks to every judge about the contestants to make sure that they know about the participants' backgrounds. "He reminds everyone that these people have left their families and jobs to be here and some of them have a lot more on the line than others," Brandi Milloy, a previous judge told the outlet. The series is also a fan-favorite because it features many moving moments that strike a chord among its viewers. 
Fans are attached to this one particular episode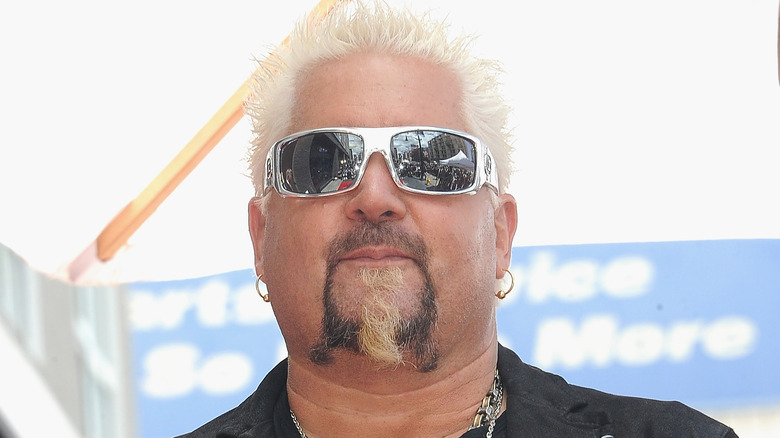 Albert L. Ortega/Getty Images
A Redditor posted about the first episode from season eight and wrote that they've been desperately trying to look for it. There's a special reason for this — the episode featured the late celebrity chef Carl Ruiz, who was a judge on the show. In that episode, he competed for charity with other judges and when Ruiz won, he decided to spilt his winnings with another judge to support her cause. 
A fan remembered the episode and wrote, "I literally cried the other day watching the one where judges compete for charity and Carl decided to split the winnings with Arti's charity...Carl's charity was for a health issue his dad suffers from, and he started tearing up talking about his dad." A different fan wrote that they couldn't help tearing up as well and said, "He was just so special." Another viewer simply echoed what everyone else was thinking and wrote, "Man, I miss Carl."