This Infamous Restaurant Anthony Bourdain Worked At Is Opening For A Limited Time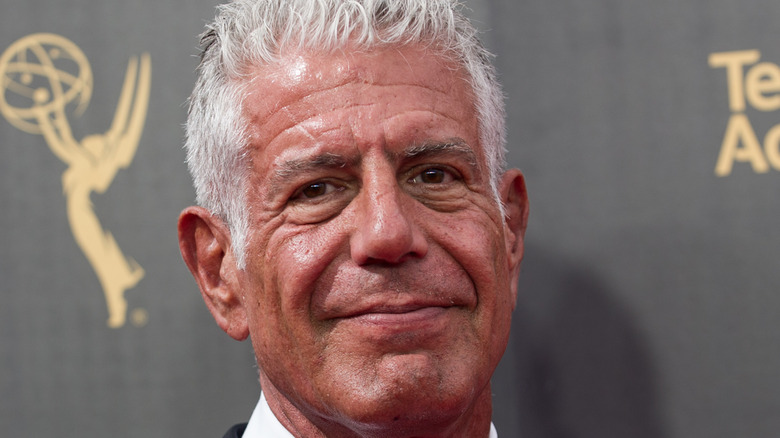 Emma Mcintyre/Getty Images
The late chef Anthony Bourdain is set to be the subject of a new film exploring his life, work, and travels nearly three years after his passing. Focus Features will release a new documentary about the star, entitled "Roadrunner: A Film about Anthony Bourdain," on July 16. To celebrate the upcoming film, the infamous Brasserie Les Halles in New York City will open its doors again for one weekend only, according to Food & Wine. 
Brasserie Les Halles became famous as the location where Bourdain began his professional culinary career, and the establishment was the inspiration behind his famous book offering a behind-the-scenes look at the restaurant industry, called "Kitchen Confidential." The French restaurant closed its doors back in 2016, but beginning on Friday, July 9 and through Sunday, July 11, it will reopen again as a pop-up location at its original spot at 411 Park Avenue South, under the direction of the same owners, Philippe Lajaunie and Jose de Meirelles. 
"It'd take volumes to explore how much Tony meant to Les Halles — how many young cooks he inspired, careers he launched, people who loved him for his no-nonsense social commentary. With his kind straight-to-the-point demeanor, he was the quintessential New Yorker to the world. I'm honored to open back up the doors to Les Halles for a few days and serve some of its staple dishes," Lajaunie said in a statement to Food & Wine.
Brasserie Les Halles will serve a prix-fixe menu for one weekend only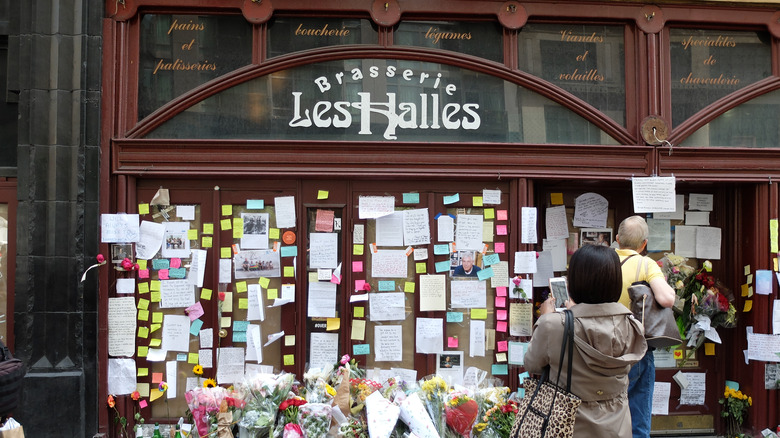 Shutterstock
The pop-up restaurant, in coordination with reservation site Resy, will run for three days only, serving their last table on Sunday, July 11. According to Time Out New York, the prix fixe menu will include French onion soup, steak frites au poivre, and dessert, with a vegetarian classic Provençal entrée alternative. The meal will cost $95, and beer, wine and other alcoholic beverages will also be available for purchase at an additional cost. Tickets for a seat at the famous restaurant are set to go on sale on June 22 for American Express card members, and at 10 am ET on June 24 for the general public. More info can be found at Resy.com.
"Over the years, Les Halles became something of a NY institution — as did Tony. They are both now gone, but for these few brief days his restaurant will reopen and we can come together and eat like it's 1999. Steak frites like Tony used to make them," the film's director Morgan Neville said of the upcoming opening, via The Drinks Business. "Roadrunner: A Film about Anthony Bourdain" is scheduled to be released in theaters on July 16.