The Competition Peet's Coffee Holds For Its Baristas Each Year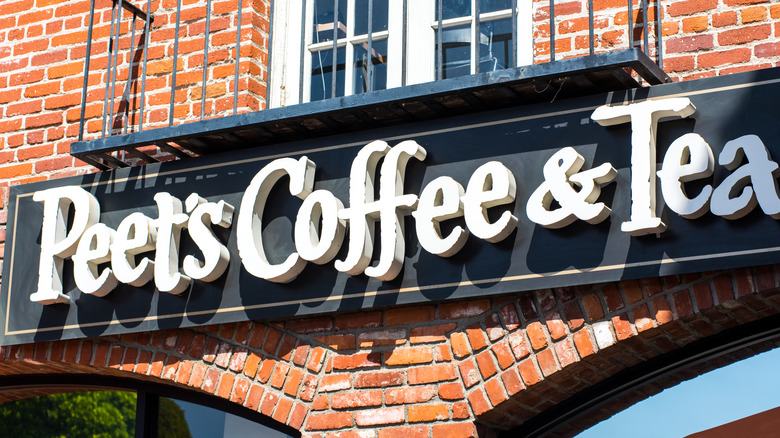 Shutterstock
How often have we all gone to our favorite coffee shop, waited patiently for the order, and picked up that steaming cup of java without thinking twice about the great effort and craft that went into the experience? In fact, every part is managed by an expert barista that welcomes customers into the shop, takes the order, crafts the beverage (many times patiently customizing it), and ensures we can sip that drink with a smile. Baristas have a very special set of skills merging art and service that we really should appreciate more often.
The beloved chain Peet's Coffee (which was originally the highly influential mentor to Starbucks) understands just how important baristas are and shows it by holding an annual competition to highlight their employees' skills for serving high-quality coffee. As seen in the videos on Peet's Youtube channel, it's clear that each employee brings their own unique style, specialties, and experience to the coffee bar — making for some very sizable competition.
The barista challenge (recently won by Hallie Mrizek at Peet's Coffee headquarters in Emeryville in 2019, says InMenlo) is usually held yearly and gives Peet's baristas the chance to show off their technical and presentation skills as well as overall coffee knowledge. First, baristas are nominated to compete, with the initial round of competitors picked from local shops across the country. Those chosen few then move forward to show their skills against other baristas in their district, and then their region, notes InMenlo. The finalists then move on to the national competition. 
There's stiff competition in Peet's Coffee barista challenge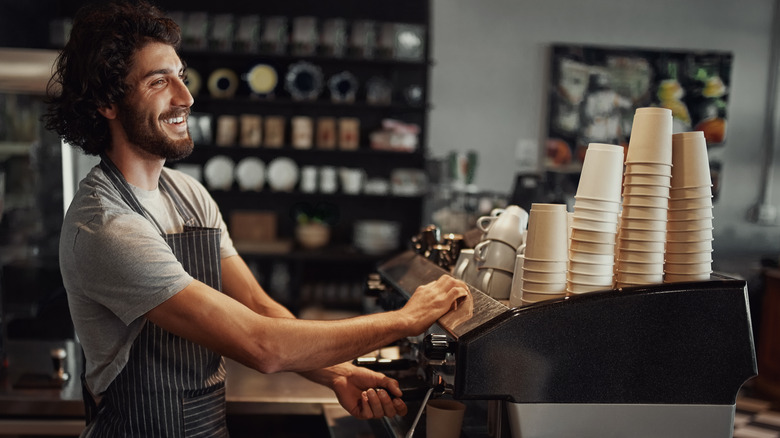 Shutterstock
As the company has explained, the competition is as a way for the entire coffee chain to come together, with upper-level management connecting with members of the Peet's Coffee community — it's typically a live-streamed event that is filled with support and praise for everyone.
Mental Floss reports further on the particular details of the competition, noting that the talented finalists that made it to the final round present their skills over the course of 15 minutes. Four judges and a supportive audience listen as they describe their personal takes on coffee, what's important to them as a barista, and how their personal history with coffee has driven them to make the best drinks possible. They each are asked to make three selections for the panel of judges — an espresso, cappuccino, and finally a specialty beverage — and they are judged on taste and technical quality of each.
Yet, no matter who wins, it's clear that Peet's Coffee and its baristas are dedicated to crafting the perfect coffee that trickles down to its customers day in and day out — and that is something to truly be celebrated.