Alton Brown Just Dropped Surprise News For Good Eats Fans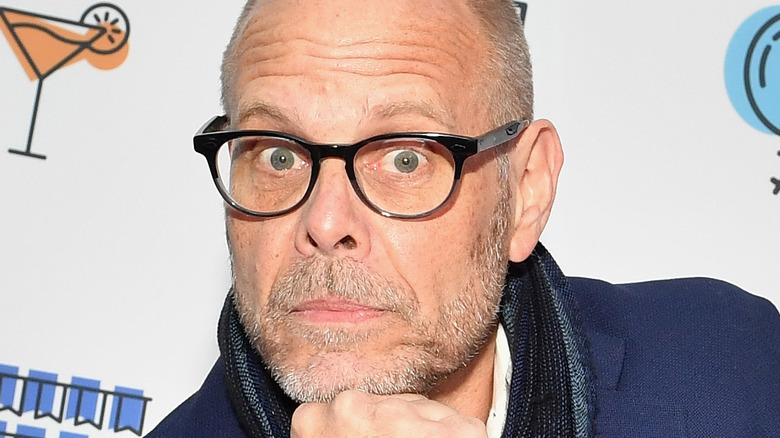 Noam Galai/Getty Images
Fans of Alton Brown's "Good Eats" series are in luck: The celebrity chef took to Twitter last night to announce the release of two new episodes of "Good Eats: The Return," airing tonight at 10 p.m. on Food Network. The surprise installment will follow the season premiere of Brown's much-anticipated "Chopped: Alton's Maniacal Baskets" show.
Brown shared the exciting news in a short, self-recorded video — shot behind-the-scenes on a vacant "Good Eats" set. His popular "Good Eats: The Return" series last aired almost two years ago, with a run of 12 episodes beginning in 2019, per IMDb. Season 1 wrapped in December, but fans had to wait almost a full year for news of the sequel. Brown confirmed that "Good Eats" was slated for a second season last August on Facebook, and treated fans to a taste-test in October, with an hour-long Halloween-themed episode (via Food Network). Since then, however, Brown's mostly kept quiet about Season 2, and last night's announcement marks the end of an eight-month-long waiting period for "Good Eats" fans.
A "Maniacal" rollout of new Alton Brown shows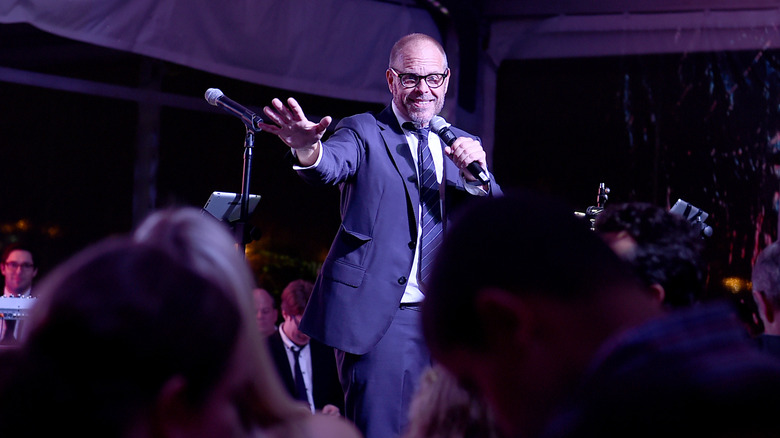 Ilya S. Savenok/Getty Images
Promotion for Brown's other popular Food Network show, "Chopped: Alton's Maniacal Baskets," began about a month ago (via Food Network), and his late-night Twitter post seemed, at first, to be the latest publicity for the season premiere of the long-running cooking tournament show (on which Brown has been appearing as a guest judge since 2012, per IMDb). But not only will tonight's "Chopped" premiere be backloaded with two new episodes of "Good Eats: The Return," but from the sound of it all, forthcoming "Chopped" episodes for the next four weeks will be paired with new "The Return" installments. Fans of the "Maniacal" chef should prepare themselves for a month-long ride. 
While promoting the second season, Brown put in a good word for Food Network parent company Discovery's streaming service, Discovery+, members of which, according to Brown, have already had the chance to view Brown's new "Chopped" and "Good Eats" content. As for the rest of us, the party kicks off tonight on the Food Network at 9 p.m.