This Las Vegas Resort Has Replaced Its Room Service With Grubhub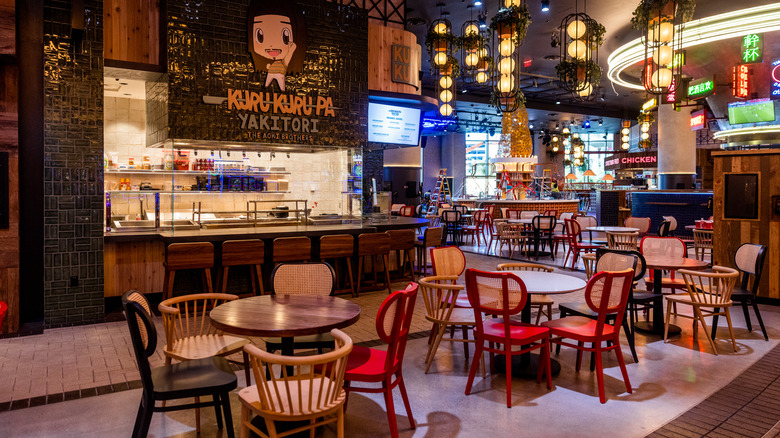 Bloomberg/Getty Images
What Uber has done to the taxicab business, GrubHub might be doing to hotel room service. It's already begun in Las Vegas, the tourist capital of Nevada, which according to Travel and Leisure, is expected to experience a resurgence of popularity following the COVID-19 pandemic. 
As Vegas opens its doors again, so does a brand-new resort on the north end of the Strip. The extensive $4.3 billion Hilton property is appropriately called Resorts World and is scheduled to officially start accepting reservations by June 24 for both its 3,506 rooms and its numerous restaurants. While there are certainly tons of dining options available within Resorts World, Eater Las Vegas reports that the hotel does not offer room service, at least in the traditional sense. Resort guests instead will have to use the food delivery app GrubHub if they want in-room dining. GrubHub doesn't exactly scream five-star hospitality, but because of the resort's partnership with the app, which on location goes by the name, "On the Fly powered by GrubHub," it operates at a different capacity tailored to a resort stay.
Resorts World's GrubHub food options are better than a room service menu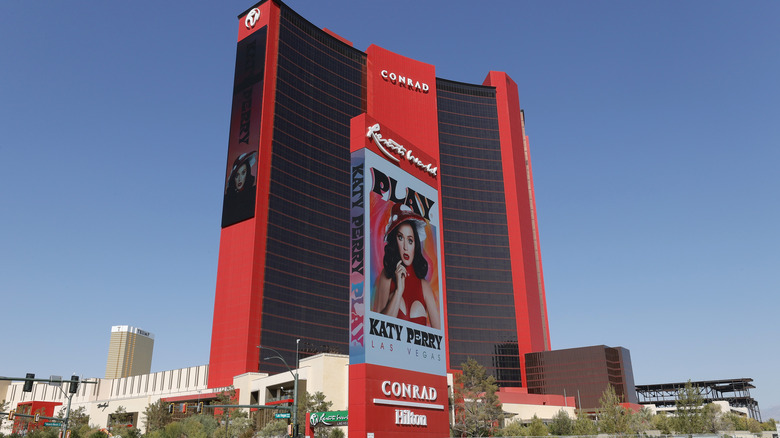 Ethan Miller/Getty Images
The decision to streamline room service through GrubHub was clearly made to allow guests to take full advantage of Famous Foods Street Eats, a "Singapore hawker-style food hall" right inside the resort (via Forbes). With 24,000 square feet of food stalls, including "Michelin Plate and Bib Gourmand recognized concepts and Eastern and Western selections," Famous Foods Street Eats is essentially Las Vegas' version of New York's Chelsea Market or Philadelphia's Reading Terminal Market. It's all available through Resorts World's On the Fly powered by GrubHub, and it's convenient as can be for resort guests.
Eater Las Vegas explains that resort guests can simply "order and charge the cost to their rooms or credit cards via the Grubhub app for takeout or delivery to hotel rooms as well as the resort's 5.5-acre pool complex." That means guests can order off the menus of multiple dining hotspots for a single meal, from authentic yakitori to vegan ice cream, for breakfast, lunch, and dinner. If Resorts World's special version of GrubHub is the trade-off for room service, clearly it's a pretty good one, especially if you want to experience the best food Las Vegas has to offer.