The Surprising Connection Between Chick-Fil-A And Marvel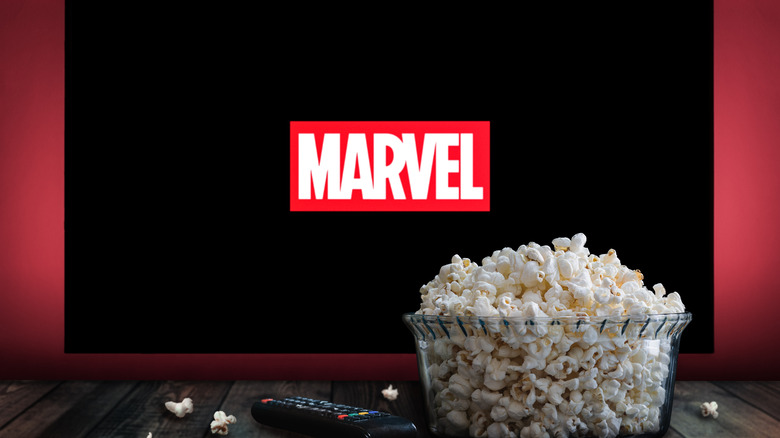 Shutterstock
If you are keeping up with the entertainment industry that is Marvel, then this news is for you. The studio's new "Loki" series is taking the entertainment world by storm, along with the previous "The Falcon and The Winter Soldier" series. With this binge watching comes snacks, and what better than Chick-fil-A?
Okay, so this isn't a collaboration piece on Chick-fil-A food and Marvel. However, there is an interesting connection between the two that we never would have guessed. Dan Cathy, the billionaire CEO for the food brand, is responsible for some of the scenery behind the famous superheroes. Not everything you see on screen is the result of computer animation. Some of that scenery actually exists on acres of Georgia countryside.
According to Forbes, Cathy invested millions of dollars into a studio near Atlanta that has become a go-to site for Walt Disney's Marvel Studios. Famous scenes from "Avengers: End Game," "WandaVision," and "Loki" have been filmed there, due to its farmland.
Here's how this Atlanta location grew popular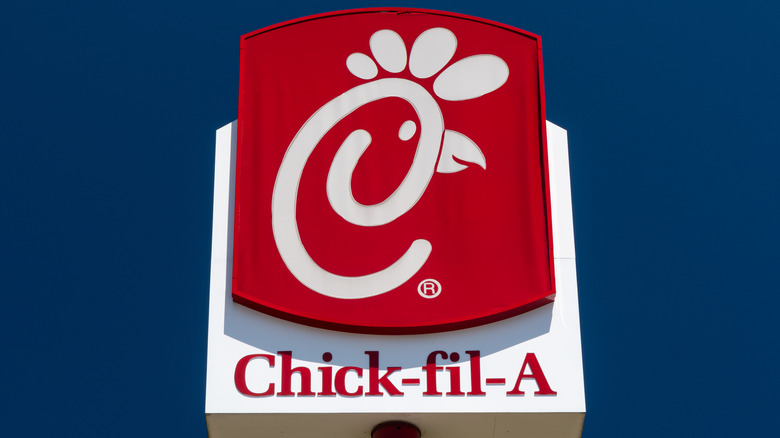 Shutterstock
The CEO has spent a lot of money remodeling the rural location, making it the second biggest movie studio in North America following Burbank, California. Chick-fil-A attorney Stephen Weizenecker explained to Forbes that the area "was farmland when we started with one cow on it and a barn, there was nothing there."
Weizenecker assisted Cathy's investment in the land, which now has all of the necessary items to provide Hollywood movie success. The billionaire inherited the company from his father, S. Truett Cathy, who founded the food chain in 1967. The Atlanta location can be found at the end of a deserted Georgia highway, consisting of 730 acres of land.
Chick-fil-A has come under a lot of fire in recent years for the CEO's strong conservative views. Therefore, it is surprising that he dipped his toes in the entertainment industry, or more specifically, Marvel Studios. Atlanta seems like an unlikely location, but the demand is high as Georgia spots grow popular. Anyone down to watch "Endgame" tonight?