The Truth About Gordon Ramsay's Falling Out With Marcus Wareing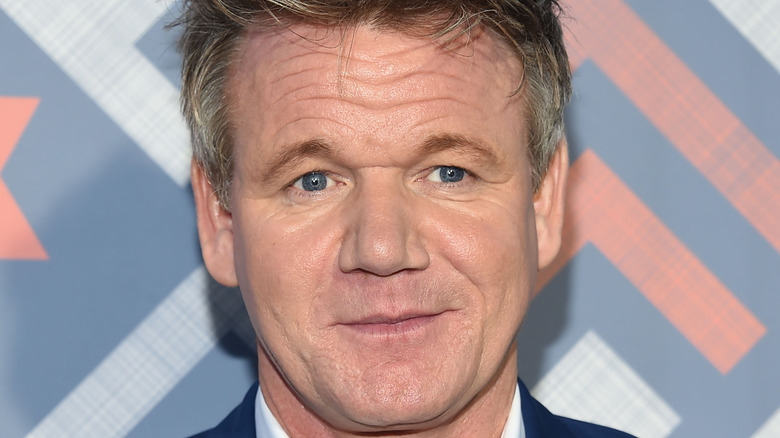 Shutterstock
Gordon Ramsay can be pretty controversial. The fiery chef is known for his hot temper and ferocious personality. As Eater tells us, Ramsay has gotten into controversies with numerous chefs over the years, including Jamie Oliver, Marcus Samuelsson, Anthony Bourdain, Mario Batali, Jacques Pepin, and others as well. 
Legendary chef Jacques Pepin found Ramsay's approach to be far too aggressive for his liking. He said,"I wasn't crazy about Hell's Kitchen. ... When I saw a show like that where everyone is yelling, everyone gets terrorized, there is no way you can produce great food under that type of condition. You cannot give of yourself."
Another chef who isn't a fan of Ramsay? Celebrity chef Marcus Wareing. According to a GQ piece, Wareing worked with Ramsay and interacted with him frequently when Ramsay hired him as a sous chef in 1993. While they got along well enough at first, things turned sour when Wareing took offense at Ramsay's behavior. 
Ramsay was too much for him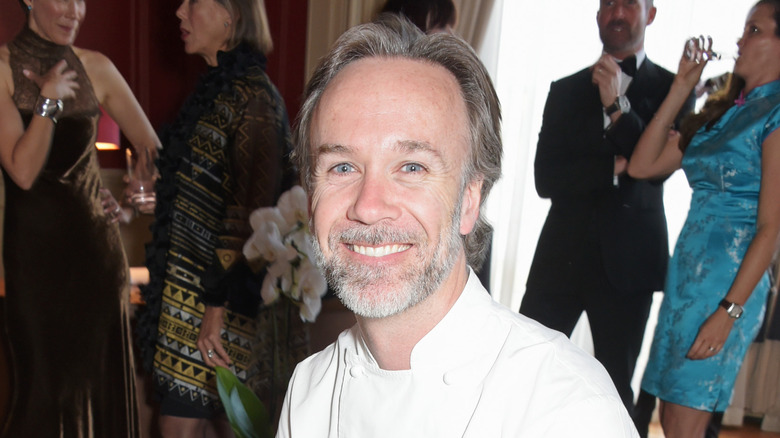 Dave Benett/lots Of Charity/Getty Images
According to GQ, the two chefs worked alongside each other at the popular eatery Aubergine in the 1990s. Ramsay was harsh with his colleagues and didn't hold back when he was critiquing something. Wareing said Ramsay's approach could easily be described as "warfare." Having worked with Ramsay for years, Wareing decided that he was done at one point and ended the friendship. 
He told GQ, "Listen, you must understand it was me who started it with Gordon. I picked a fight. I no longer wanted to be kept in a corner, moaning and feeling like I had nothing to offer his business. So I spoke up. And, well, it got nasty." The fallout wasn't minor. They hardly spoke again after the fight.
That said, Wareing knows that Ramsay is a culinary icon who has had a massive impact on the London food scene. This is something that he respects. As Wareing also said, "What he has is unique and you have to admire it."