Heineken And Incogmeato Are Teaming Up To Prevent FOMO This July 4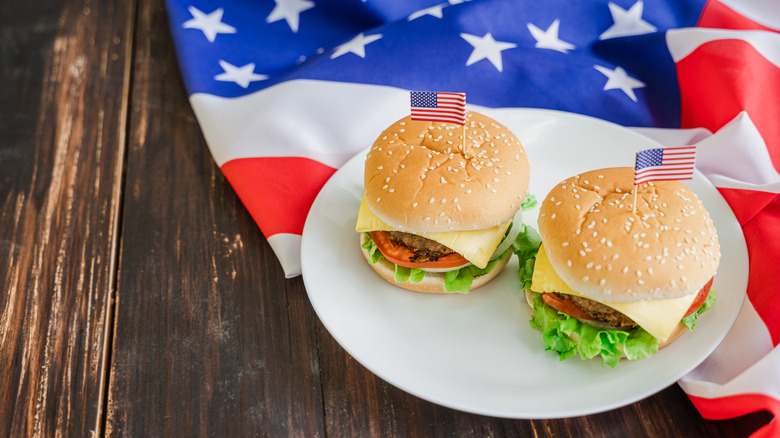 Shutterstock
The Fourth of July is coming up, a holiday that's often celebrated by cracking open a cold beer and putting some meat on the grill. However, not everyone is fortunate enough to have that day off, so some hard working people will still have to head into work while everyone else is chilling and grilling. But luckily, people who have to clock in on the Fourth will no longer have to feel left out of the celebrations, thanks to a new partnership by Heineken and Incogmeto, a MorningStar Farms sub-brand.
The best news is, individuals who don't drink alcohol or don't eat meat, or both, can also partake, even on a day that's all about burgers and brews. The beer brand and the plant-based cuisine company are teaming up to deliver new custom "4th for All" kits to workers who have to put in hours on the Fourth of July. Each kit contains a plant-based Incogmeato burger, which delivers all the juicy, umami satisfaction of a red meat burger but is entirely plant-based and vegetarian, and Heineken 0.0, a cold, satisfying beverage that is alcohol-free, so even teetotalers and vegetarians can take part in all the fun.
Workers can enter to win the 4th For All Kits by posting on social media
The popular influencers Nurse Hadley (@nurse.hadley), Nurse Sugar (@mylifeassugar_), Dr. Erika (@doctordiaries) and Duana and Curt Cooper (@thecurlycoopers), who know what it's like to have to work while everyone else has the day off, will also be joining in to deliver these kits to American workers.
To be eligible to win a 4th For All Kit, workers simply have to post the hashtags #FOMOGO and #Entry to their Twitter account, or swipe up on all 4th For All-related posts made by @nurse.hadley, @thecurlycoopers, or the other participating influencers, which will direct them to the microsite where they can enter their details for the chance to win.The contest will officially start at 8 a.m. Eastern time on June 28, and end on July 2 at 11:59 p.m. Eastern. All participants must be 21 years or older to enter, and entries are limited to one per person. A full list of official rules can be found on the Incogmeato website.
Some winners will receive kits, while others will receive coupons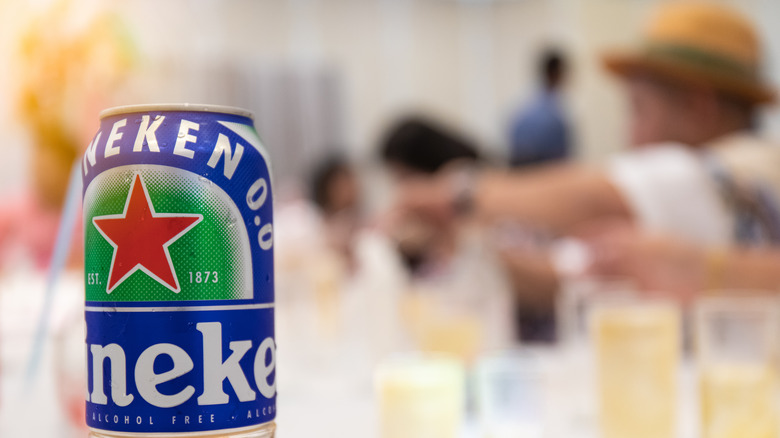 Shutterstock
Winners who live in Los Angeles or New York City will be lucky enough to have their kits delivered to them in under two hours on July 3. But even if you live outside the delivery zone, never fear — you can still get in on the fun. Incogmeato and Heineken 0.0 will be sending coupons to winners who live outside the delivery area, so they can still enjoy a cool, refreshing Heineken 0.0 and a plant-based burger on the holiday. According to a statement sent to Mashed, "There will be 400 on demand kit winners and an additional 1,520 fans will receive coupons." 
"Everyone should be able to participate in the best grilling occasion of the year, especially workers who work incredibly hard all year round. We hope these grilling kits make their holiday a little brighter — and better tasting! — with delicious twists on summer staples," Robert Hamilton, Senior Marketing Manager for Heineken, said in a press release (via PR Newswire).