Wingstop Fans Are Ripping Apart Hooters On Twitter. Here's Why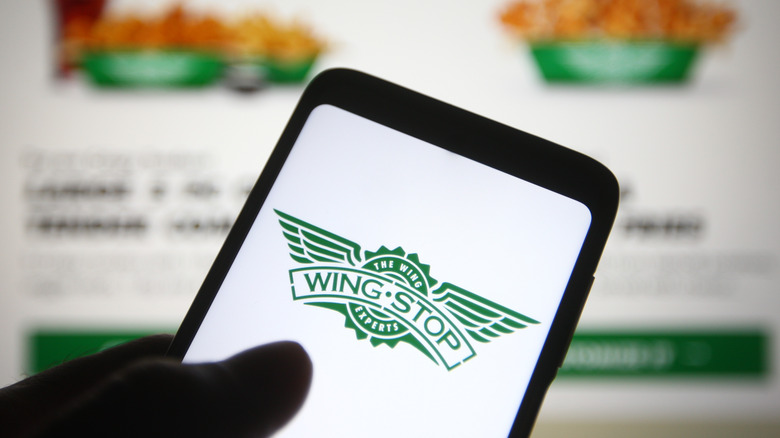 Shutterstock
Twitter is no stranger to restaurant chains battling it out in the comments. Whether it's Wendy's and Dunkin' or KFC and Popeyes, fans fully enjoy some banter between popular brands. This time, Hooters took to the social media app to roast Wingstop. The chicken wing restaurant recently posted their video campaign, featuring a new website that sells chicken thighs. The video explains that there is a national shortage of wings, so the company had to improvise a "new" product. 
Pretty clever, if you ask us. The chain is now offering the same 11 flavors tossed in crispy bone-in or bite sized boneless thighs. Although the company explained that this deal is only available through DoorDash, customers are hyped. Hooters took this opportunity to reply to the tweet, commenting, "Easy to give up on wings when yours aren't that great." Woah there Hooters, punches have been thrown. Now fans are punching back, as Hooters is getting ripped apart online.
How fans are responding to Hooter's reply
One user tweeted back, "Not a single person has ever said, 'Lets go eat at Hooters,'" while another user commented, "Are you guys even still open?" Sounds like Wingstop customers are on a whole other level of loyalty. If you think that's bad, wait until you hear this thread of comments. Another user replied to the post, "the waitresses carry your restaurant." A differnt user agreed writing, "We all know there's only one (or two) reasons anyone goes to your restaurant and it ain't the food. Sit down and take the L."
Foodbeast said it best, "Hooters hating from outside the club." Looks like there is no mercy for the food brand on social media or in news outlets. Wingstop has been promoting the thighs with rapper, Rick Ross, who the company chose for the video's spokesperson as the "Biggest Thigh Boss." Not sure about you, but we are all over this new website. Better luck next time, Hooters.