The Truth About Reddit's Infamous '2AM Chili' Recipe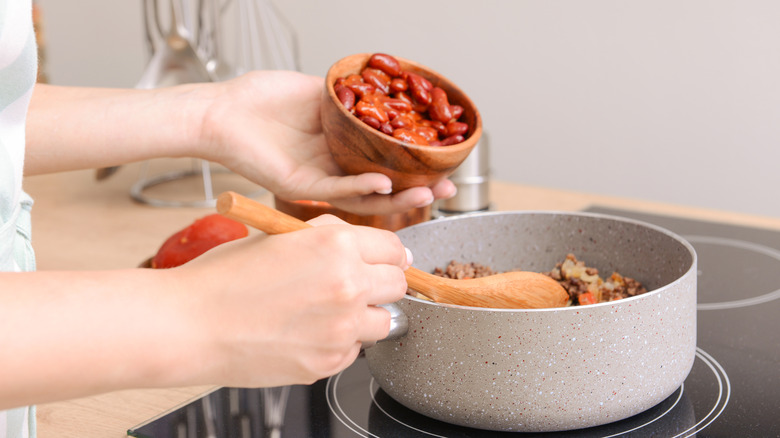 Shutterstock
At first mention, 2AM chili sounds like it could be the perfect late night meal to put you right to sleep but, in fact, it's quite the opposite. While a steaming bowl of this tasty dish would be a top-notch midnight snack, the popular recipe (a near instant sensation when it was posted on Reddit originally nine years ago) was dubbed 2AM chili because this recipe takes a lot of TLC. And even if you start throwing this meal together at dinner time, it won't be ready until the middle of the night. The gaining popularity over the last decade would seem to mean it's definitely worth the effort, at least.
In fact, this chili recipe might be the only one you'll ever need. The chef (aka original Reddit poster u/tylercap) packs plenty of ingredients in the pot, and each bold spice brings out a new, potent flavor. Through rather conversational language in the post, Tyler chronicles all of the steps to making his magically delicious meal. It includes classic chili ingredients like red kidney beans, onions, ground beef, and cayenne pepper, but this one is extra delicious thanks to one special, if not surprising, ingredient.
Beer is what makes 2AM chili so special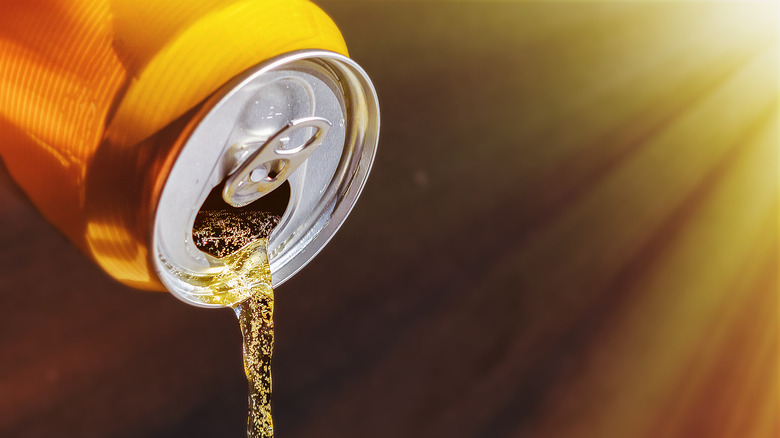 Shutterstock
All of the elements in this dish blend together to create the perfect flavor-packed bowl of chili, but there's a little secret that really sets it apart — a splash of beer. The recipe isn't picky, advising to pour a dash of whatever brew you have on hand into the pot to amp up the flavor. 
The 2AM chili chef doesn't go into too much detail when it comes to the reasoning behind this addition, but Recipe Girl claims that beer can give chili a sweet and malty flavor that can't be imitated by any other additives. Beer adds depth and complements existing flavors, but, because it blends so well, you may not even have been able to guess the mysterious ingredient after taking a spoonful. If you're not a beer drinker, don't let that steer you away from adding some hops to your dish for the same effect.
This recipe is all about enjoying the long cooking process as much as the end result. As the original poster mentions on Reddit, add some speakers to your kitchen to help you pass the time. The novice chef has since created his own site, Cooking Comically, where he explores flavors and experiments with different ingredients, all with humor thrown in for good measure. He's expanded from his famous chili and now offers recipes for anything from dulce de leche to puff pastry waffles.