Cinnabon's Hilarious New Merch Is Perfect For Summer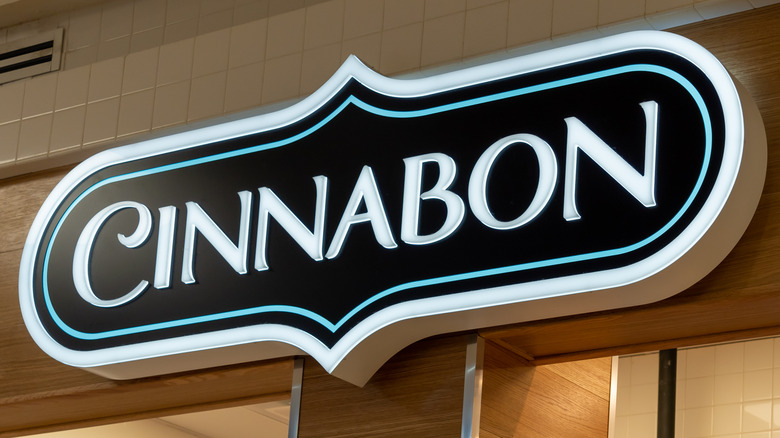 Shutterstock
Ready for the beach? Grab your towel, a cooler, the sunscreen ... and your cinnamon rolls? Hey, why not! With a tall cold brew or frozen lemonade on the side, we're all in for gooey, sticky cinnamon rolls in the sand. And Cinnabon is making beachside sweets even more appealing and really fun, with a just-released line of summertime merch, per the brand. There are tees, tanks, and other gear that are just perfect for a hot summer, whether you're hanging poolside or parked in front of the air conditioner.  
Cinnabon recently declared in their #sweettalk series on Twitter that "the sweetest summer ever starts now!" After so many months of hunkering down and missing our besties during the pandemic, we definitely agree. And best of all, Cinnabon has given our collective desire to get out of the house, grab our friends, head to the water, and let loose a hilarious new tagline: "Suns Out Bons Out."   
Celebrate summer with 'Sun's out Bons out' merch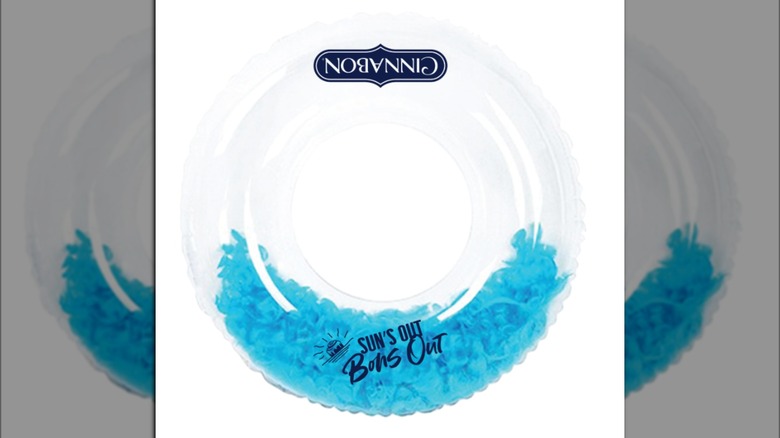 Cinnabon
The bakery chain behind BonBites, CinnaSweeties, and gooey Center of the Roll cups shares this new summertime merchandise on the Cinnabon swag page, and we love that "Suns Out Bons Out" is splashed over everything. And the gear is fairly inexpensive, too: You'll pay more to park at the beach than you will to snag some of this gear to wear to the beach. 
The highest-priced item is a navy blue "Suns Out Bons Out" crop tee for $20 dollars, or you can pick up a longer men's' tank top in a beachy shade of aqua for $15. If you're all set on tees and tanks, grab the canvas tote in that same summery shade of aqua blue. It's the perfect size to hold sunglasses and a beach book, plus you can probably slide a CinnaPack of cinnamon rolls in there, too!
There's a "Suns Out Bons Out" water bottle as well. Two other fun picks that don't have the slogan, but do have a scrumptious pattern of tiny cinnamon rolls are a little $5 dollar scrunchie and a reversible bucket hat. But our favorite has to be the "Suns Out Bons Out" pool float: a clear tube filled with faux, bright blue feathers! It's amazing, and as Cinnabon describes it, "The perfect summer accessory." And we have to agree with them that it's shaping up to be the sweetest summer ever!