Asia Argento Shared A Touching Anthony Bourdain Birthday Tribute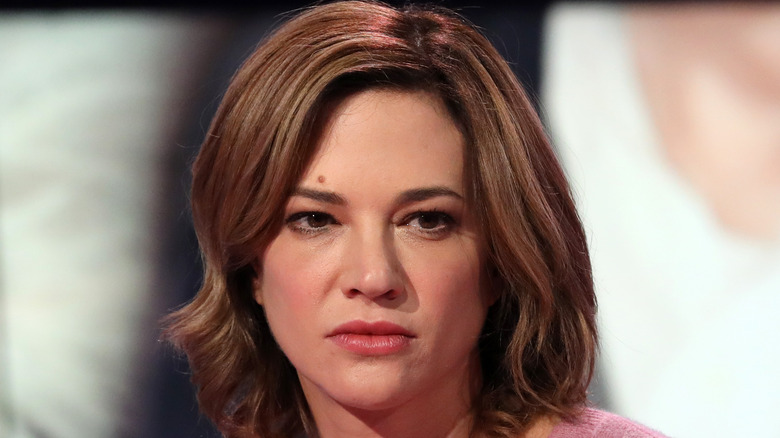 Elisabetta A. Villa/Getty Images
On June 25, actress Asia Argento took to social media to share a heartfelt birthday message for the late Anthony Bourdain. The couple had been together for more than a year at the time of Bourdain's passing, and Argento has said she felt a deep connection to the culinary legend (per Fox News). In Argento's sweet Instagram post, she said, "Celebrating the most incredible man I have ever met. Missing you every day. Cherishing each moment we shared in our life together. I feel your presence and your strength. You shine so bright within me. I love you my A. Happy birthday." Bourdain would have turned 65 this year.
Looking at the various photos Argento posted offers a rare glimpse into the personal life of the storyteller that many people remember from Bourdain's celebrated television shows. From the simplicity of Bourdain scaling a fish in a boat to a candid photo of the couple enjoying a night out with drinks, the visuals capture the great loss and show the couple's connection. Many followers commented on the Instagram post, leaving heart emojis, words of encouragement, and other positive sentiments. Even though Bourdain is not physically present, his impact clearly continues to be felt for many.
A new documentary about Bourdain looks to be just as revealing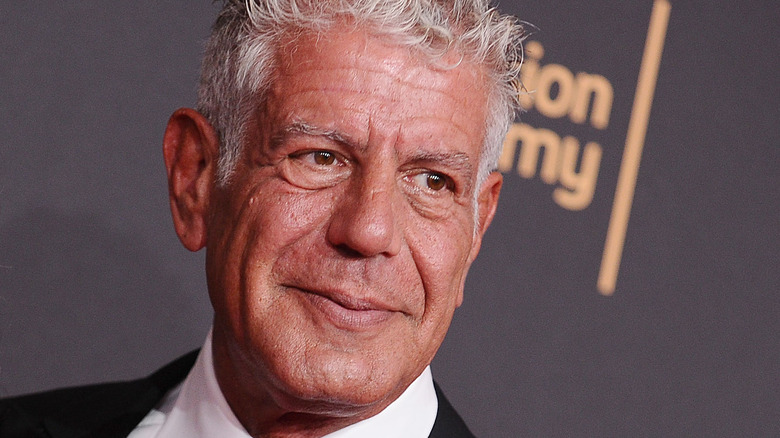 Jason Laveris/Getty Images
While many people have voraciously watched old episodes of Bourdain's shows "Parts Unknown" and "No Reservations" ever since the celebrated culinary icon's untimely death in 2018, fans looking for more revealing moments have the upcoming documentary "Roadrunner" to look forward to, set to hit theaters on July 16. When the trailer was released in early June, Eater reported that the film would be an "intimate, behind-the-scenes look at how an anonymous chef became a world-renowned cultural icon."
In a recent review in Variety, "Roadrunner" is described as "a psychological, almost novelistic portrait of how Bourdain evolved as a person during the years of his celebrity." Compiling video footage from various sources, the film does not brush over the flawed elements of the star, rather it shows that those characteristics not only pushed him farther but drew people into his world and made them crave a piece of his journey. 
Whether or not his posthumous spoken narration and the visuals in "Roadrunner" provide answers, a sense of closure, or are just another chapter in Bourdain's story remains to be seen once the movie opens. But it's the dichotomy in his journey that very well may be the reason why his impact continues to be felt.