Read This If You Recently Bought Dole Blueberries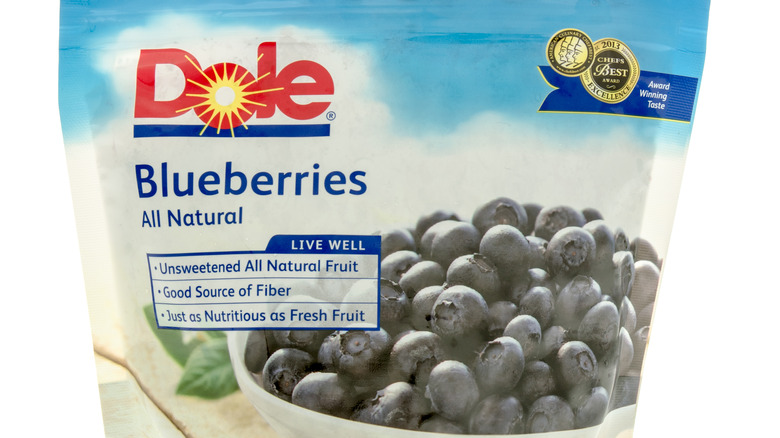 Shutterstock
Now that summer is officially here, it's likely that you're buying more fruits for naturally sweet summertime treats. Fruits that are in season like watermelon, peaches and blueberries are all classic summer treats that so many people cool off with when the days get hot. You might even be thinking about fruity red, white, and blue desserts for the upcoming Fourth of July festivities. But if you've recently bought Dole blueberries, you definitely need to check the label and lot number because the company just announced a voluntary recall (via USA Today).
Though no illnesses have been reported yet, the FDA shared that there might be a risk of cyclospora contamination for Dole Fresh Blueberries. The FDA's website lists six, 18, and 24-ounce sizes as well as pints of Dole Fresh Blueberries to be among the potentially contaminated. You can easily find the exact lot numbers that might have been affected. If you find your blueberries are in the list, then you need to toss the fruit right away.
This is what cyclospora contaminations can cause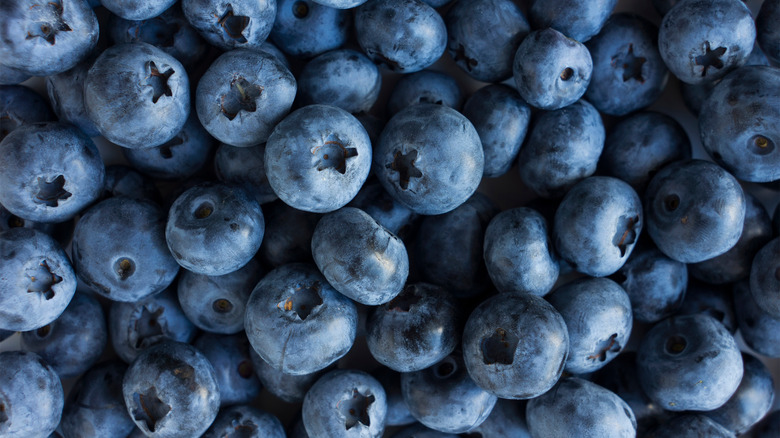 Shutterstock
You can find the lot number located on the top label of the plastic container in black ink, according to the FDA. It's also worth noting that the impacted blueberries were only distributed to four states in the U.S.: Illinois, Maine, New York, and Wisconsin. Two Canadian provinces, Alberta and British Columbia, also received shipments of the contaminated blueberries.
If you're wondering what cyclospora is and what it causes, it's a parasite that results in intestinal infection. When you eat or drink something that's contaminated with the parasite, it can cause stomach pain, nausea, vomiting, and diarrhea, among other symptoms. Treating cyclospora infection requires antibiotics, so don't risk it if you want to avoid a trip to the doctor.
It never hurts to double check, but unless your blueberries fit the exact name, UPC codes and lot codes listed on the FDA website, you don't have to worry. At the moment, only the Dole Fresh Blueberries are being recalled. Other Dole fruits are not presently a concern.