Giada De Laurentiis' Red, White, And Blue Salad Will Take Your July 4th Celebration To The Next Level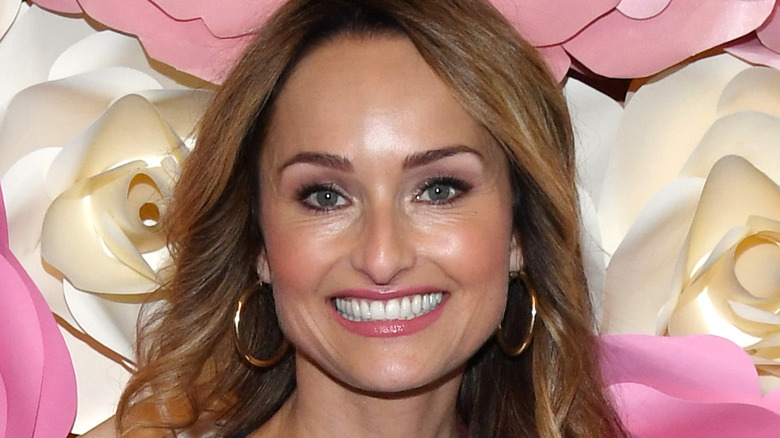 Ethan Miller/Getty Images
Nothing says the 4th of July like food. Per Wallet Hub, we spend an estimated $7.5 billion on food for our July 4th gatherings — and that doesn't include beer and wine, which claim in excess of $1.4 billion more. But after all, celebrating America's birthday is serious business and requires all of our favorite hot dogs and hamburgers, corn on the cob, and, of course, the essential red, white, and blue cupcakes to top things off. What would all those backyard barbecues, picnics at the beach, and firework festivities that put our taste buds in overdrive be like otherwise? 
Food and friends are definitely at the heart of this uniquely American holiday. But before you put together your marvelous menu to mark the 246th Independence Day of the United States, you may want to check out the red, white and blue salad that celebrity chef Giada De Laurentiis shared via Instagram. De Laurentiis's salad is guaranteed to take your celebration to the next level. Not to mention, while we love the traditional coleslaw and potato salad that are both hallmarks of this patriotic holiday, De Laurentiis's red, white, and blue salad is so unique, blending so many flavors and textures, that you may make it your go-to July 4th salad for years to come after you try it.  
Blueberries, radicchio, and gorgonzola cheese
So what makes the Food Network's "Everyday Italian" host's salad so delicious? Beautiful plump antioxidant-rich blueberries, radicchio, and gorgonzola cheese make up the foundation of this dish's flavor. This salad will not only you keep you coming back for seconds, it is just the healthy element you need to ensure you can enjoy those cupcakes without the guilt. De Laurentiis wrote on her Giadzy Instagram, "This loaded red, white and blue salad is perfect for upcoming Fourth Of July festivities ... or for any ol' day, really!" What other treasure trove of good-for-you ingredients are in this salad? Endive, frisee, pistachios, red grapes, and a quick pickled cucumber that adds to the salad's crunch all round out this incredibly sweet and savory dish. 
As De Laurentiis wrote on her Giadzy blog, this salad is "loaded up with goodies," and she further shared that "it's got a ton of amazing flavor going on." We couldn't agree more. It's also easy to make, with the California chef listing the cooking level required for this side dish as "beginner." De Laurentiis's yummy riff on all things red, white, and blue definitely had her Instagram followers buzzing, with one calling this salad "Yummilicious" and another confessing, "Dreaming of eating this." Us too.