The Best July 2021 Aldi Products For Under $3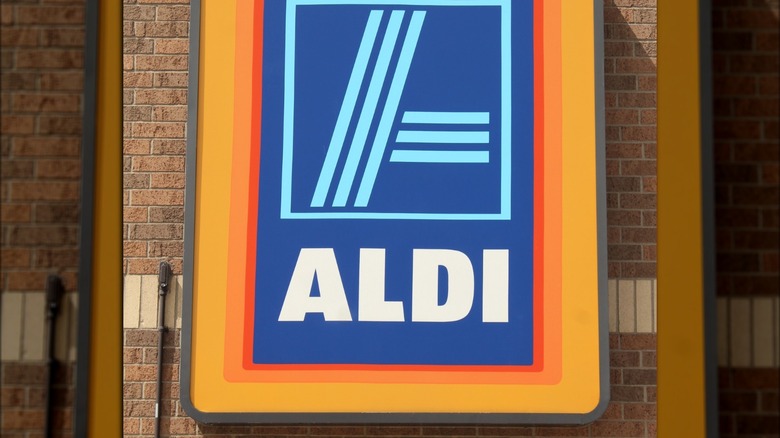 Shutterstock
As a supermarket chain, Aldi is showing no signs of slowing down and continues to remain loved by its fans across the world. According to a press release published on PR Newswire, the brand has major goals for 2021 and hopes to diversify and add outlets in new locations across the country. It's aiming to increase their presence in the U.S. by adding at least 100 new stores in 2021. Whoa. The brand also wants to make it easier for its customers to shop easily at the click of a button through improved e-commerce options.
Some more good news: even in the immediate future, Aldi has some surprises in store for its fans. There are several new products making their way to Aldi outlets across the country in July and they're all priced at super affordable rates: less than $3. No jokes here! The brand is offering an impressive variety of options to shoppers: snacks and desserts, home essentials, kitchen accessories, and more. Here's a look at what products under $3 will be available at Aldi in July.
Crofton Beechwood & Silicone Utensils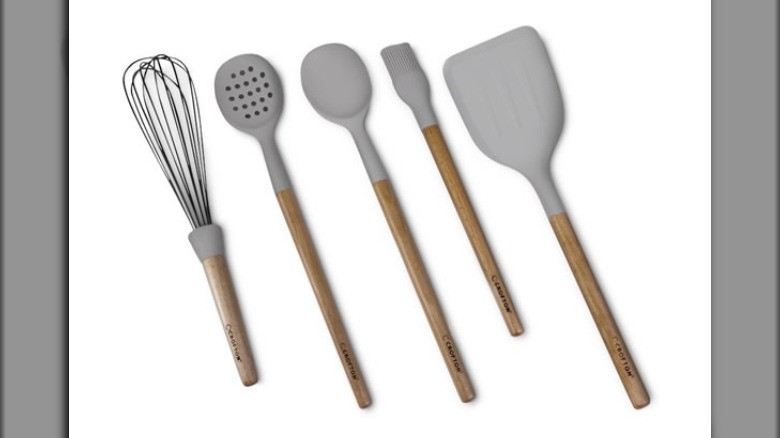 Aldi
Cooking can be a breeze when you have the right equipment at your disposal. If you're looking to bulk up your collection of kitchen tools, you'll be happy to know that Aldi is offering a selection of Beechwood & Silicone kitchenware at $2.99. These utensils will be up for grabs from July 21 and will be available in several appealing colors such as gray, white, and blue. If you got a silicone baking mat from Aldi, these utensils could be the perfect accompaniment.
Mini Cactus Assorted Varieties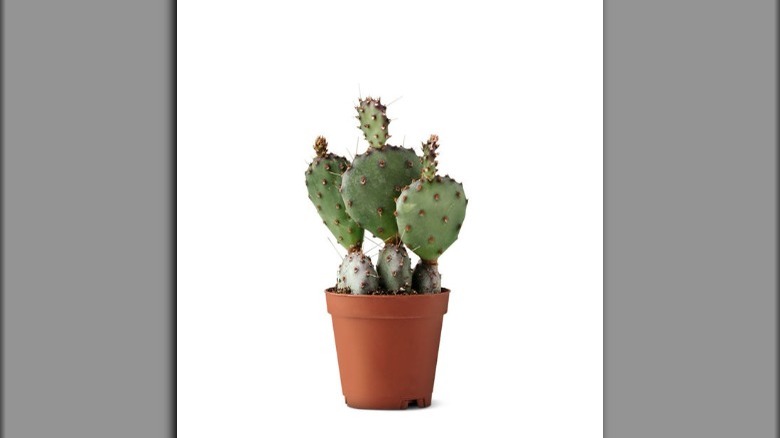 Aldi
Your home or office space can look a lot more welcoming if you decorate the room with beautiful plants. Don't want to spend a fortune on a lavish revamp? Aldi to the rescue! The store is selling a cute assortment of mini cacti in pots. They will be up for sale from July 21 and will be priced at $2.49 each.
Utopia Market Mango Habanero or Creamy Chili Puffed Corn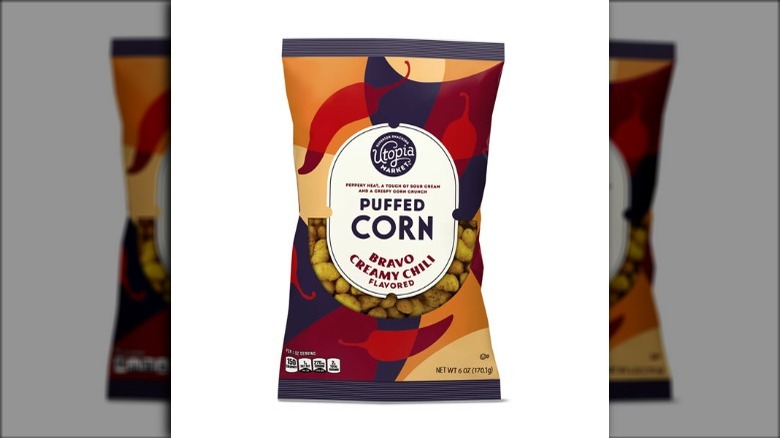 Aldi
If you're a fan of snacking, you'll love this one. Aldi is selling irresistible puffed corn from Utopia in two flavors: Mango Habanero and Creamy Chili. These bags of savory, spicy, salty goodness are a steal at $1.99 each. The packets will be up for grabs from July 7 at Aldi outlets.
Clancy's Garlic Parmesan or Bacon Habanero Pretzel Slims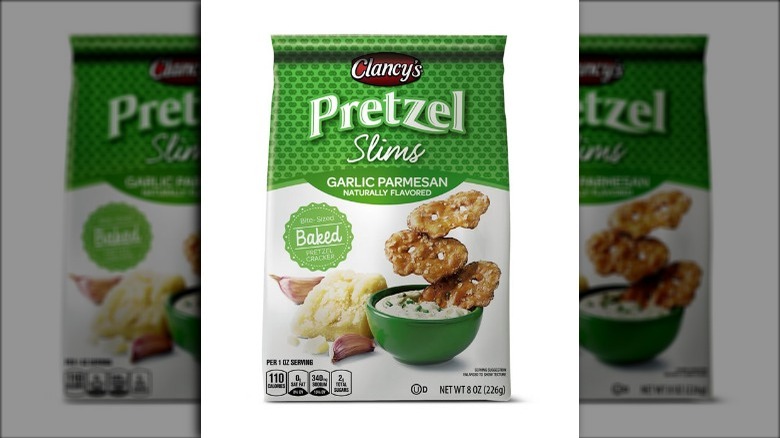 Aldi
Do you often find yourself on the lookout for yummy snacks that are satisfying but not fried? Well, Aldi may have a solution for you. It's selling Clancy's Pretzel Slims for $1.99. The snack, which is baked instead of fried, will be available in two different varieties: Garlic Parmesan and Bacon Habanero. It is set to make an appearance in stores starting July 7.
Bake Shop Coconut or Cinnamon Mini Muffin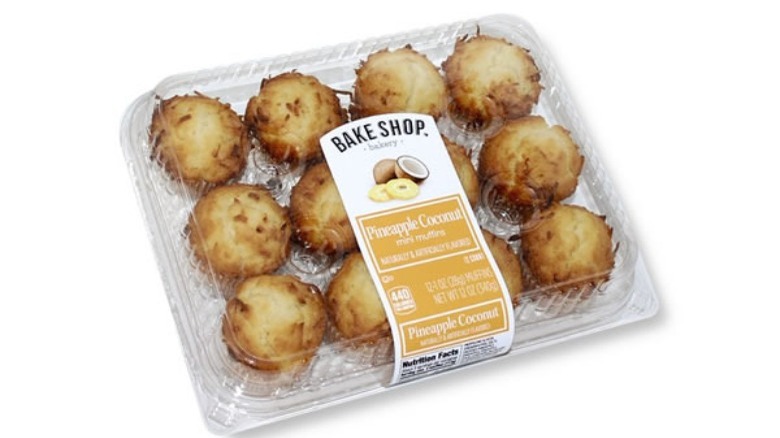 Aldi
Raise your hand if you're fond of muffins and believe that they're a definite comfort food option. If that's you, good news: Aldi has promising plans in place. The brand is planning to offer boxes of delicious mini muffins from Bake Shop. Take your pick: you can either feast on pineapple coconut muffins or eat muffins flavored with fragrant cinnamon. The bite-sized dessert will be in stores from July 7 and each box will be priced at $2.89.
PurAqua Belle Vie Sparkling Natural Sodas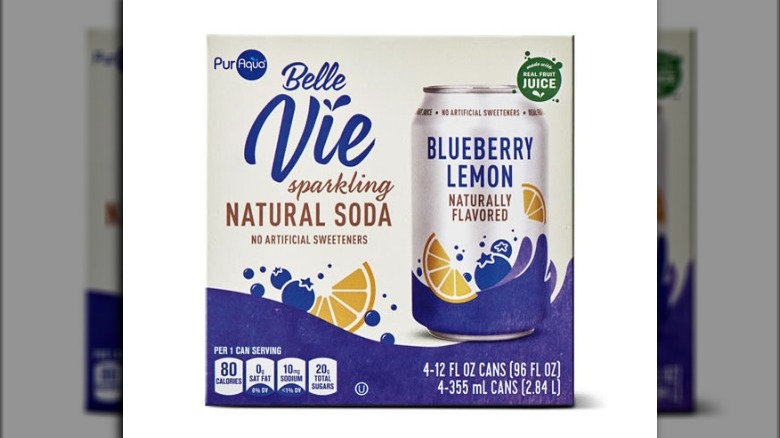 Aldi
Can't get enough of sparkling natural sodas? Maybe you're feeling fancy and want to host a cocktail party for your loved ones. Or perhaps you simply need to sip on something different during the day but don't want to turn to conventional options. Well, in that case, don't forget to include PurAqua Belle Vie Sparkling Natural Sodas in your shopping list. Aldi will be offering packs of four at $2.99 from July 7. Customers can buy several flavors like blueberry lemon, watermelon raspberry, and elderflower lemon.
Season's Choice Avocado Chunks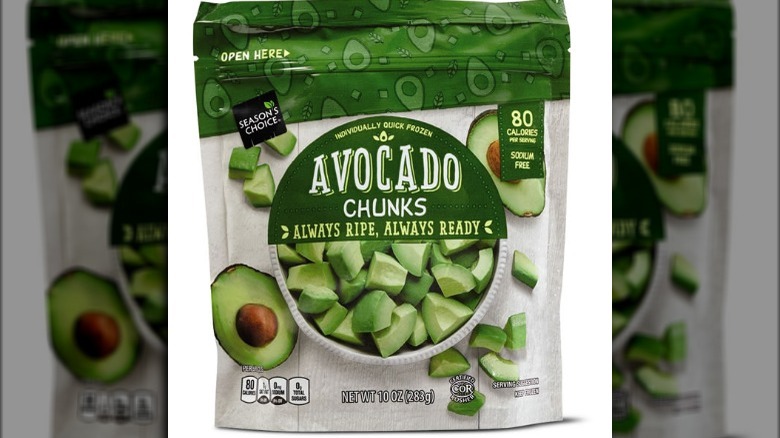 Aldi
If you enjoy including avocados in your salads and sandwiches but don't have the patience to chop them, here is a simple solution for you. Season's Choice has packets of frozen avocado chunks that are convenient and easy to eat. They're especially handy if you like adding avocados to your smoothies. Aldi will be selling the packs for $2.99 from July 14. Enjoy!
Loma Linda Plant Based Protein Meal Assorted Varieties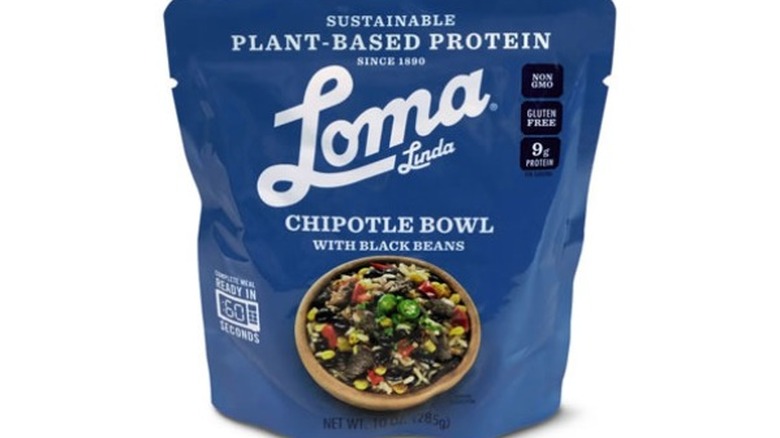 Aldi
This one is for those nights when you're exhausted and don't have the energy to prepare a hot meal from scratch. Aldi has an assortment of vegan protein meals from Loma Linda such as a chipotle bowl with black beans, pad Thai with konjac noodles, and more. These deliciously convenient options will be up for grabs from July 14 for $2.49 each.
Park Street Deli Greek Salad, Garlic Rosemary or Tzatziki Hummus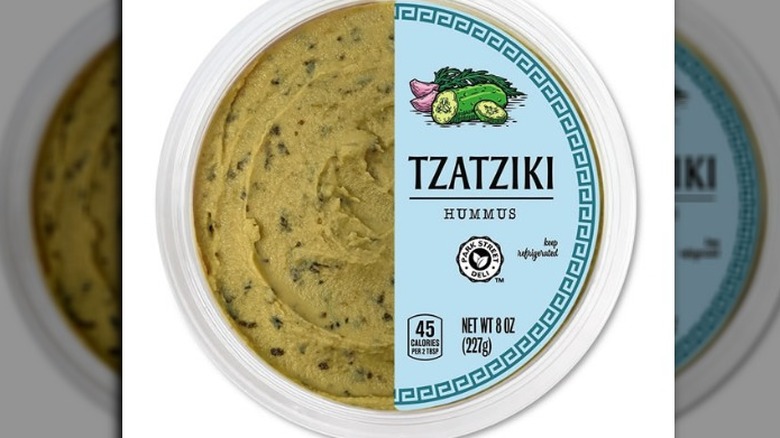 Aldi
Can't enough of healthy food options like hummus? Aldi has a delightful surprise in store for you. Shoppers can buy the Park Street Deli Greek Salad, Garlic Rosemary or Tzatziki Hummus for just $1.95. This special rate will be applicable from July 14 at Aldi stores. Yay!
Earth Grown Non Dairy Coconut Based Pints Assorted Varieties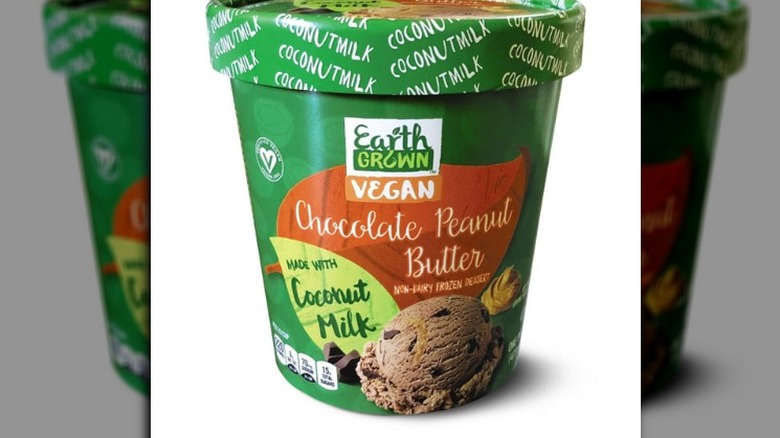 Aldi
Who doesn't love treating themselves to a comforting dessert after a particularly rough day? Life's even better when you can feast on a vegan frozen dessert option like Chocolate Peanut Butter ice cream from Earth Grown. This treat has been made using coconut milk and has positive reviews online. As per PopSugar, this ice cream is definitely worth a shot and doesn't disappoint in terms of flavor. Aldi will be selling scrumptious tubs of this non-dairy ice cream (other flavors include mint chip and raspberry cheesecake) at $2.99 starting on July 14.