Taylor Swift And Joe Biden Are Both Fans Of This Famous Italian Restaurant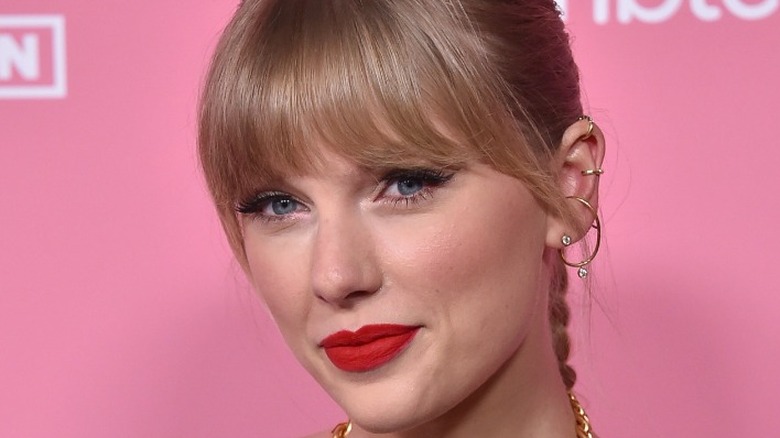 Chip Somodevilla/Getty
What do pop star sensation Taylor Swift and 46th President of the United States Joe Biden have in common? They both love Ralph's Italian Restaurant in Philadelphia, which also happens to be the oldest Italian restaurant in the US, according to the restaurant's website. For 120 years, Ralph's has claimed to fame regular clientele including two US presidents (Biden and Theodore Roosevelt) as well as some of the biggest celebrities like Frank Sinatra and Swift. 
Per Ralph's, it seems that Biden was a regular at the establishment during his terms as Delaware's state senator. And Swift was so pleased with her meal at the Italian eatery that she left a 62% tip — in the neighborhood of $500. Philly Mag revealed back in 2013 that the "We Are Never Ever Getting Back Together" singer and her tour mates, including opener Ed Sheeran, dined at Ralph's after performing a show in the city. As seen in the photos obtained by the magazine, Swift ordered the chicken parm and even posed for pictures with that night's staff.
Obviously, celebrity sightings take a restaurant to the next level of fame and recognition, but Ralph's deep rooted history in Italian cuisine and culture is what first set it on the map.
Ralph's Italian Restaurant has been open for more than 120 years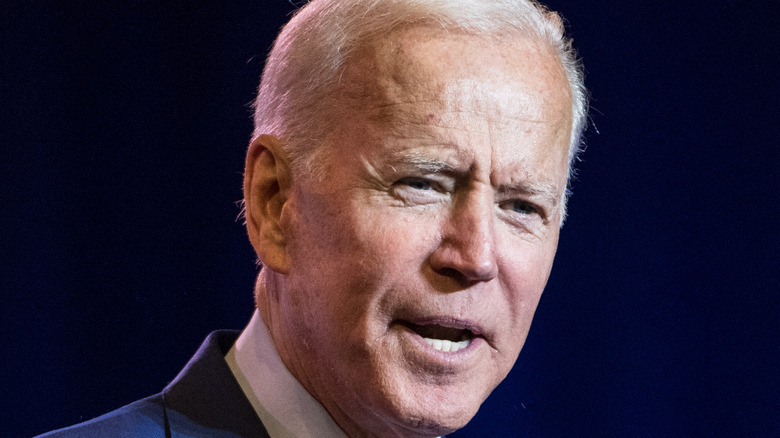 Shutterstock
Managing to keep a family restaurant open for 120 years is an impressive feat, especially when you see some of the historic hardships Ralph's has endured, like the Great Depression, World Wars I and II, Prohibition, the Great Recession, COVID-19, and more (via Ralph's). To give you a better idea as to how legendary the restaurant is, the establishment has been around to see 19 US presidents elected into office. 
Ralph's has been operated by four generations of the Rubino family and has been in its current Philly location since 1930. The original location was just a few blocks south on Montrose Street, but as business was booming in the post roaring '20s, they needed to expand in order to keep up with demand. Thus, Ralph (son of the original owner and founder, Francesco, and seemingly who the restaurant is named after) moved the family business to a more central spot in the city.
Ralph's Italian Restaurant runs on family values and down-to-earth, authentic Italian cuisine. The menu ranges from lighter options such as soup and salad to appetizers, seafood, and its Old World Favorites. It's a pasta lover's paradise with more than 15 different varieties of noodles, sauce, and meat, offering limitless customized combinations. Don't expect to just walk up and ask for a table though — with its popularity, it's best to make a reservation beforehand.