Why People Are Calling Netflix's Virtual Nailed It! Event A Complete Failure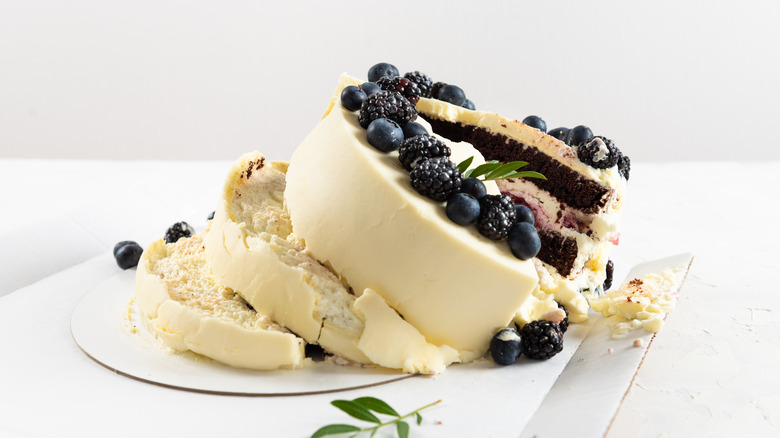 Shutterstock
When it comes to taking bakers to their very limits, "Nailed It!" dishes out entertaining television while inspiring everyone to create elaborate baked goods, no matter how much experience they have under their belt. Netflix took this idea to the next level by bringing the series to your very own kitchen with their virtual take on the show (via Nailed It At Home). Novice bakers could sign up to compete in head-to-head challenges in their very own kitchen, bringing the challenges and fun home. Selected participants received baking boxes filled with flour, piping tubes, and much more, to get them ready to take on the most ornate of challenges. 
On paper, bringing home the fun of "Nailed It!" sounds like a great idea, but the wrinkles still need to get ironed out. According to Buzzfeed News, the selected bakers had to pay $54 for their baking boxes, but couldn't end up participating due to bad Zoom passcodes. The large number of selected participants that couldn't enter their Zoom rooms caused three days of complaints across social media, many of whom had prepped for days for the event and wanted to share the special experience with their children.
A communication breakdown ruined the virtual event for many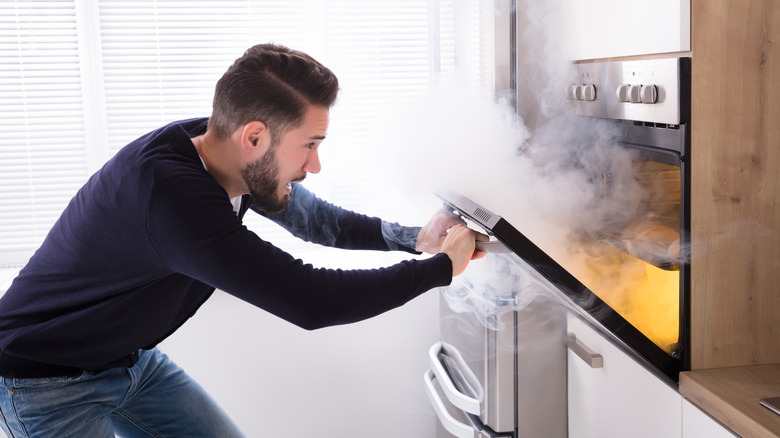 Shutterstock
Many that wanted to participate in the virtual "Nailed It!" event did it for their kids, and started to complain when they couldn't access their virtual rooms (via Buzzfeed News). Some soldiered ahead and cheered on their children as they baked their cakes, while others gave up and attacked Netflix on social media. Netflix took responsibility for the bad passwords, with a representative stating, "More than 5,000 people were able to take part in our 6th virtual at-home Nailed It Experience hosted on Zoom this weekend. But due to a technical problem, we didn't exactly nail it, there were delays and some fans weren't able to join at all."
While nothing sounds more fun than joining in on the fun of a virtual "Nailed It!" challenge, this event ended up falling flat for many. With any luck, the event should return in the future with the accessibility issues addressed. Until then, we can hold out hope that "Nailed It!" can bring home some more fun and keep us inspired to bake more, no matter what.