Martha Stewart Asked Kim Kardashian This Hilarious Question On 'Martha Gets Down & Dirty'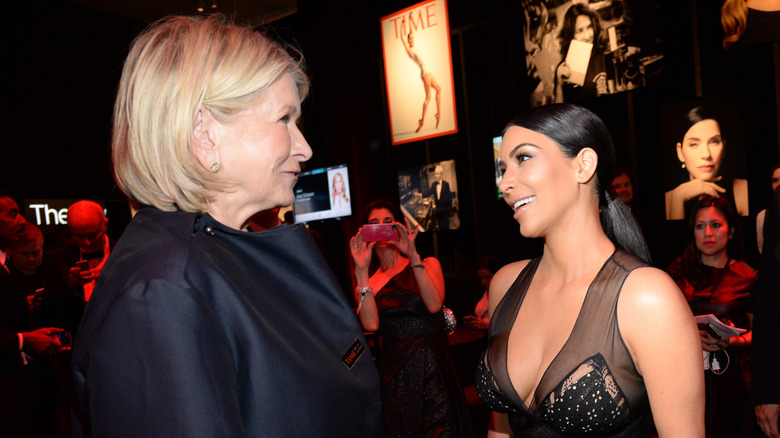 Kevin Mazur/Getty Images
Celebrities, they're just like us. I mean, we all do have extensive security detail, a separate room just for our handbags, and are in the process of building a private spa on our property, right?
Okay, so maybe Kim Kardashian isn't the most relatable star twinkling out in Hollywood. And that's exactly what Martha Stewart recently poked a little fun at. Not that many of us feel like we're keeping up with Martha, either, but at least the baking, cooking, gardening, decorating, and entertaining guru is all about rolling up her own sleeves and being hands-on with her work.
That DIY, get-in-there attitude is actually what Stewart's latest show is all about. Already long a fixture on our TV sets — and more recently, our laptop screens — Stewart recently debuted "Martha Gets Down and Dirty" on Discovery+ (via People). It's filmed right at her home, a totally relatable 150-acre farm in Bedford, New York. The show features our favorite BFF of Snoop Dogg demonstrating all kinds of tips in the garden and the home, sometimes on her own and sometimes with VIP guests like Al Roker, Ellen Pompeo, Tiffany Haddish, Seth Meyers, Nicole Richie, Paris Hilton, Brooke Shields, and Jesse Tyler Ferguson. But Kim Kardashian is Stewart's first guest on the series, and Martha gets right to the "dirty" part that her show title promises.
Stewart has a little fun helping Kim learn to garden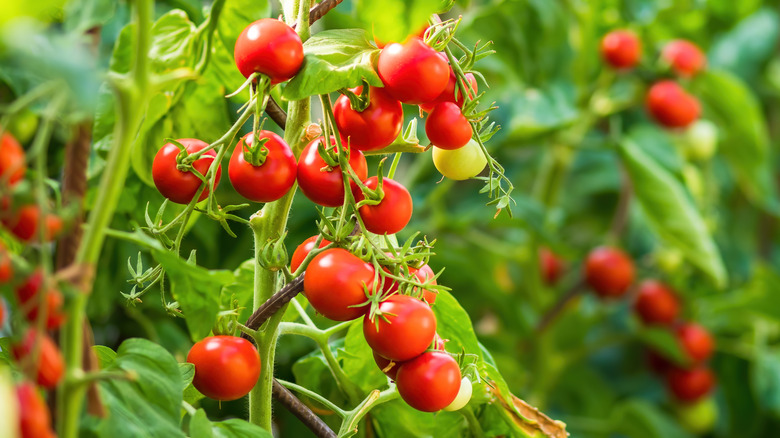 Shutterstock
During the segment, Kim Kardashian explains to Martha Stewart that she's looking for some gardening advice. 
"We have all this land here, and I really wanted to teach our kids about eating better," the plant-based diet enthusiast told Stewart, according to Showbiz CheatSheet. The reality star and SKIMS brand founder explained that mom Kris Jenner always gardened, but Kardashian was seeking pro tips from the expert herself: Stewart. Stewart decided to start Kardashian on cherry tomatoes, because they grow well and easily, perfect for a beginner and great for teaching kids.
The Wall Street Journal writes that this is where Stewart couldn't help but let out that wink-wink sense of humor we all love her for. When explaining the importance of purchasing just the right kind of potting soil when you go to the store, she asked Kardashian, "Do you go to the store, Kim?" The WSJ noted that "you could cut the tension with a cake spatula." 
Stewart has a point: it's hard to imagine Kardashian picking potting soil at your local Lowe's, isn't it? Still, Stewart's jokes are all in good fun, and the lifestyle diva sent Kardashian off with some great gardening advice that we can all benefit from, too. We can't wait to catch more of Stewart's tips — and quips — on "Martha Gets Down and Dirty."