Wolfgang Puck Reveals His Must-Eats At Spago - Exclusive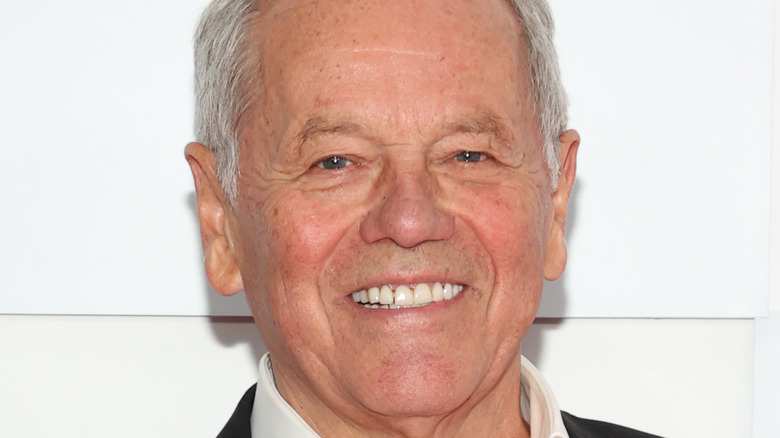 Cindy Ord/Getty Images
On June 25, Disney+ released a new documentary following the life and career of legendary chef Wolfgang Puck. Naturally, the documentary touches on Spago, Puck's Los Angeles-based restaurant that's been a hit since it first opened in 1981 (via Eater). In the film, Puck and his former wife Barbara Lazaroff discuss what set the restaurant apart from others and how it gave Puck celebrity status.
The construction of the restaurant included a glass wall that allowed guests to look in on the kitchen and watch the chef as he worked. This placed Puck at the center of things and intrigued those who dined at Spago. It quickly became the hottest spot for celebrities to dine out and earned a reputation for being a comfortable setting for the biggest names in Hollywood. In fact, requests from stars like Joan Collins provided inspiration for some of Puck's most unique dishes, like his signature smoked salmon pizza.
But whether you're famous or not, Spago, with its focus on fresh, simple, and local ingredients, is undoubtedly a restaurant that should be on your bucket list. That means you should think carefully about what you order before visiting for the first time. Fortunately, during an exclusive interview with Mashed, we got recommendations from Puck himself.
These are the dishes Wolfgang Puck suggests starting with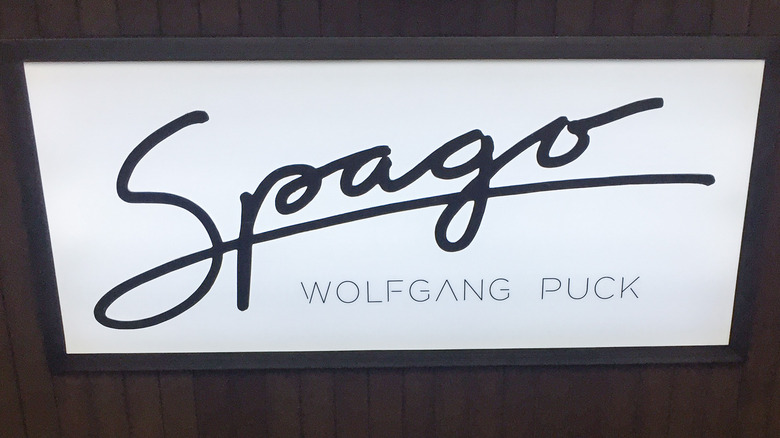 Shutterstock
Speaking with Mashed, Wolfgang Puck revealed what all first-time guests at Spago should order. "We always say, if somebody comes for the first time, maybe they should try the Spago classics. What made us really well known, from our smoked salmon pizza to our spicy tuna cones, maybe the wiener schnitzel or maybe our steam fish," Puck said. If you're looking to explore beyond that, Puck said, "We have so many new things and we always do interesting things, but we have pop tradition, pop innovation."
But just because the classics are classics for a reason doesn't mean you shouldn't ignore the specials or newer items on the menu. "You could have whatever is just fresh today. If I go to the fish market and find great toro, you'll get a little toro tartare on crispy rice. And you'll feel the warm rice with a little vinegar and sweetness in it, and the little spiciness and richness of the toro. You have one bite to say, 'Oh my god, this is like heaven on earth,'" Puck said. So keep a few classic dishes in mind when ordering, but venture out to newer items if those call to you. When you really can't make up your mind between all of the inspired, fresh dishes, it's always worth asking the waiter what they recommend.
To learn more about the man behind California cuisine, you can now stream David Gelb's documentary "Wolfgang" on Disney+.