This Simple Dish Inspires All Of Wolfgang Puck's Dishes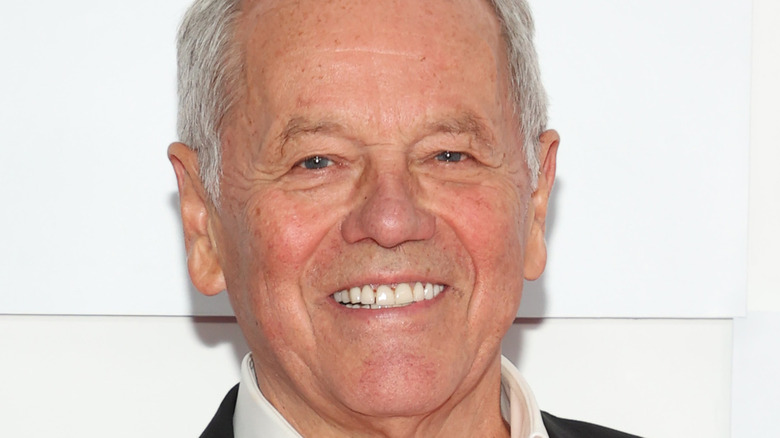 Cindy Ord/Getty Images
When we think of the kind of food celebrity chefs make, simplicity is not the first feature that comes to mind. These are the types of people, after all, who put forward dishes such as pastry-wrapped beef Wellington, pork buns on homemade dough, and multilayered, time-consuming gumbo. But even though the pros might be known for their advanced techniques and complicated recipes, many of them find their inspiration in the homey food they grew up on. 
Take, for example, Wolfgang Puck. Known for his fancy pizzas topped with luxe ingredients such as smoked salmon and caviar, Puck recently told FoodSided that all of the food he creates goes back to one simple dish his mother prepared over and over again when he was young — a vegetable soup with ingredients sourced from her garden. Puck explained that this basic soup has provided inspiration for countless dishes — even all these years later.
As local as it gets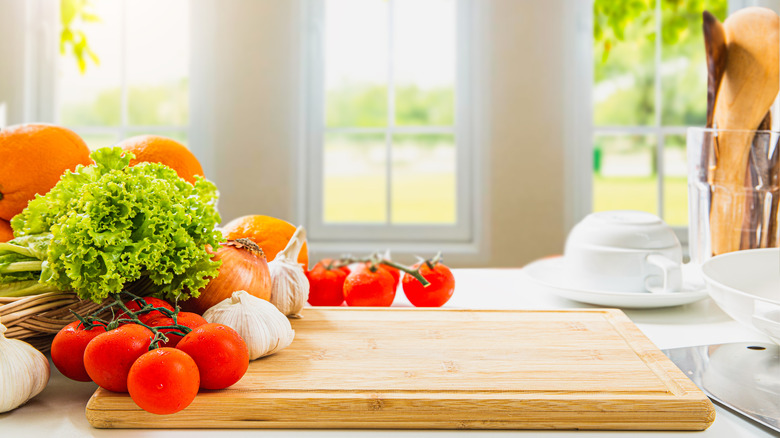 Shutterstock
Sharing the recipe for vegetable soup that his mother used to make all the time when he was a kid, Puck emphasized how the ingredients were sourced right from his mother's own garden. "From her big vegetable garden, she would gather ingredients for the soup," the chef told FoodSided. "She would take a leek and maybe some kohlrabi, and some cauliflower, whatever was available." Even though Puck said the resulting soup was a simple one, it was incredibly delicious, with anyone who tasted it exclaiming that it was "the best vegetable soup."
His mother's propensity for utilizing local ingredients later influenced Puck when he opened his first California-based restaurant, Spago. At the time, Puck said there was no farmers market near West Hollywood, where he opened the eatery. So the chef would drive two and a half hours south to gather fresh vegetables from a Rancho Santa Fe market. With ingredients such as sweet strawberries, fresh corn, juicy melons, and fragrant herbs, Puck would create the technique-driven plates that Spago became known for. And always with his mother's soup at the back of his mind — and palate.