What Joanna Gaines Hopes People Will Take Away From Magnolia Network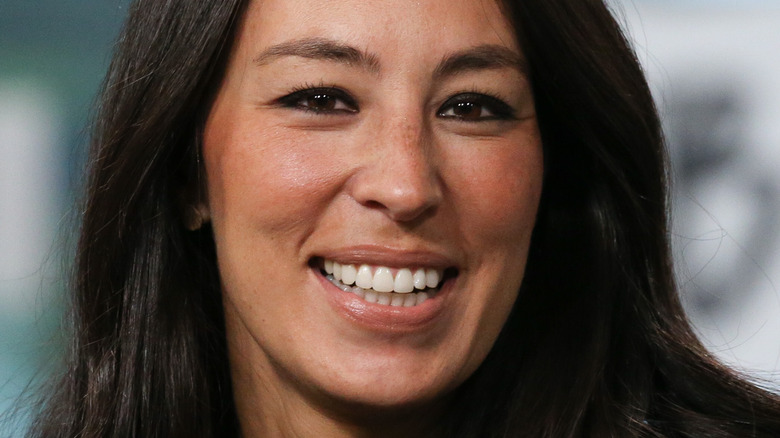 Rob Kim/Getty Images
"Fixer Upper" stars Joanna and Chip Gaines are best known for restoring and rebuilding old houses. Recently, though, they've upped the ante. As reported by People, the couple have built their own network from the ground up, Magnolia Network, which will make its streaming debut July 15 on Discovery+.
Drawing on their wide pool of talented friends and "social media crushes," Joanna and Chip Gaines have assembled an exciting lineup of shows for their new TV channel. Chief among these are an historic restoration show hosted by Clint Harp, who you will recognize as the go-to woodworker on "Fixer Upper;" a gardening show hosted by plant specialist Hilton Carter; a culinary show hosted by successful chef and restaurateur Erin French; and a program dedicated to Johnnyswim, the musical couple who wrote the "Fixer Upper" theme song.
Magnolia Network will also host "Homegrown," a show about backyard farming created by Jamila Norman, as well as Andrew Zimmern's new show "Family Dinner." The through line for Magnolia Network's programming, as Joanna explained in a recent interview shared with Mashed, is a sense of proactivity, and of "risk, passion, inspiration." The couple wants to bring stories to their audience of people "[who] had a dream ... [and] went for it."
Leading by example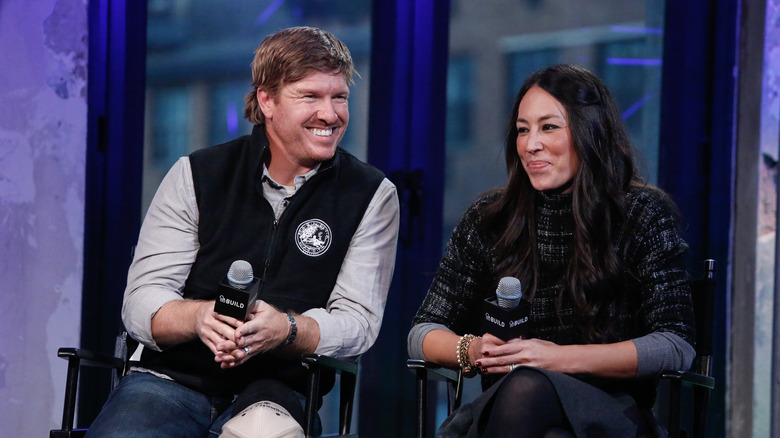 Rob Kim/Getty Images
The very launch of Magnolia Network is, in its own way, a TV event, with "Fixer Upper" fans having followed the Gaines' story since 2013 when their home improvement show made its debut on cable network HGTV (via IMDb). Within five years, they'd produced five seasons of the show and had plans to found their own TV network, which they announced in 2018 on The Tonight Show (via YouTube). Three years and one pandemic later, Chip and Joanna Gaines have achieved just that with an ongoing partnership with Discovery+.
Chip and Joanna's story — of growing their home-improvement show into a full-blown media company — mirrors those featured on Magnolia Network, and is the living proof of what Joanna Gaines hopes Magnolia's audience will take to heart: the power "[of] saying yes and [of] moving forward ... and that anything is possible."