This Viral TikTok Rumor About Dave & Buster's Has People Talking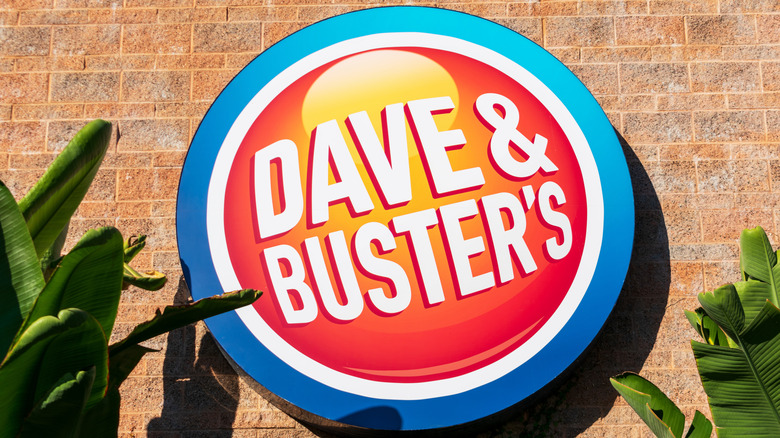 Shutterstock
Some rumors are just too juicy not to get in on. You know the ones we're talking about. The enticing bits of gossip that make you think, "Wait, that can't be true! Can it?" If you can't resist a good rumor, then, you're in luck! We've got a doozy you're going to love.
This one centers on the beloved restaurant chain Dave & Buster's, a family favorite for its in-house video arcades. When prolific TikTok user dablackempress posted a video asking, "How old were you when you found out Dave & Busters belongs to Dave Chappelle and Busta Rhymes?" and answering in meme-fashion, "I was today years old!" — it got the internet talking.
The video included a picture of Rhymes, Chappelle, and Marlon Wayans with the caption "Dave Chappelle and Busta Rhymes at the grand opening of their restaurant that features video games (1993)" and a logo of Dave & Buster's. We love the idea of these two creative heavyweights teaming up to make a fun restaurant chain, but did it really happen?
Did Dave Chappelle and Busta Rhymes really found Dave & Buster's?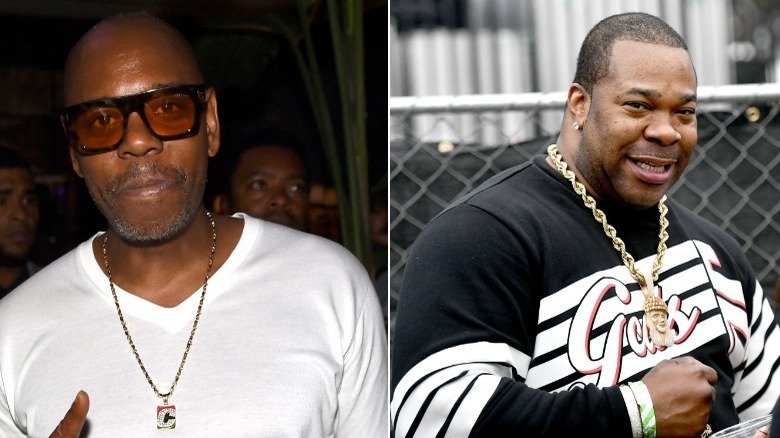 Denise Truscell Getty Images / Scott Dudelson Getty Images
Unfortunately, according to Snopes, it was not Dave Chappelle and Busta Rhymes who founded Dave & Buster's. The duo behind the chain is actually David Corriveau and James "Buster" Corley who both had experience in the hospitality industry before joining forces to create Dave & Buster's. As far as dablackempress' TikTok video goes, it should probably be pointed out that she lists "Comedian " on her profile, and as Oak Player points out, this isn't even the first time this rumor or image has surfaced on the internet. This rumor goes all the way back to as early as 2019 when RealSlimWhitman tweeted the same image of Chappelle, Rhymes, and Wayans along with a comment on finding out about Chappelle and Rhymes owning the restaurant chain. Some rumors are just too fun to fade away.
Of course, we can't help dreaming of a world where Chappelle's acting and comic talents combine with Rhymes' musical flair to create an immersive dining experience. Just imagine all the laughs and dancing we could have, not to mention the Courvoisier. Needless to say, if Chappelle and Rhymes do ever open a restaurant chain, we'll be the first in line — especially if some of Wayans' Scary Movie writing and acting vibes are thrown in. We're getting chills just thinking about it!