How Guy Fieri Fans Feel About The New Guy's Grocery Games Format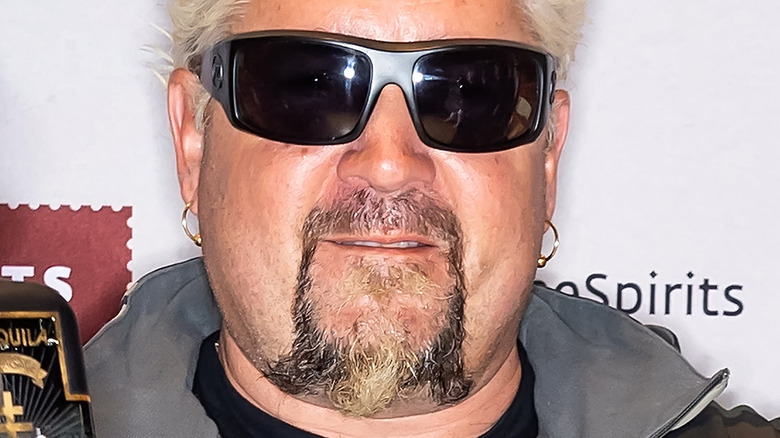 Gilbert Carrasquillo/Getty Images
Like with other active television shows, the filming of "Guy's Grocery Games" was largely affected by the onset of the coronavirus pandemic. Especially for a show where contestants would run around Flavortown Market together and then cook dishes for the judges to taste, getting footage that abided by social distancing rules presented a difficult challenge. To combat this, "Guy's Grocery Games" sent ingredients directly to participants' homes, where the entirety of Season 25 and Season 26 were filmed, according to Showbiz CheatSheet.
Now, for its 27th season, "Guy's Grocery Games" has reverted back to in-person filming, aka the show's format prior to the pandemic. According to a Reddit thread by Snaebakabeans, many fans are relieved that the show went back to this format, with taste making up the most important factor in a competitor's score. "I liked it a lot. JUDGES CAN TASTE FOOD AGAIN!" one Reddit user noted. Previously, taste was the lowest metric for the at-home seasons due to judges being unable to actually eat the food the contestants made. Here's what else fans had to say.
What's changed now that Guy's Grocery Games are in-person again?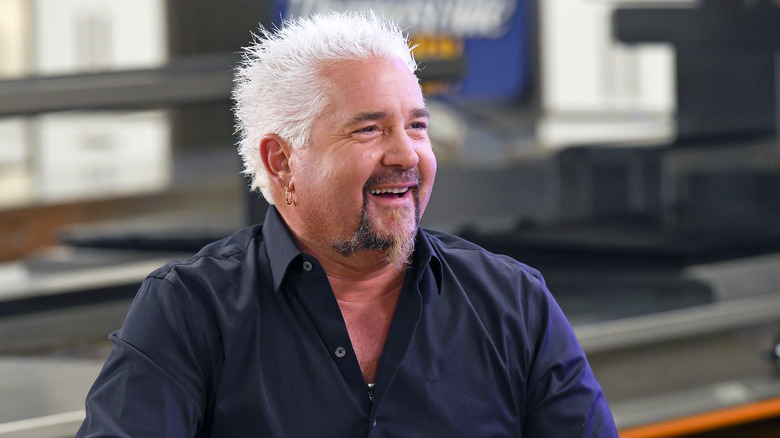 Steve Jennings/Getty Images
As stated before, the major component of the judges being able to taste the contestants' foods resumed in Season 27 of "Guy's Grocery Games." In addition, according to ScreenRant, Flavortown Market was remodeled, with the addition of a hot bar and a salad bar, which one fan was delighted about on the aforementioned Reddit thread. Furthermore, some of the at-home scoring metrics were kept in place, of which many fans also approved. "I'm happy to hear that they've kept some of the at-home scoring in place," one fan said. "Excited to see this one!"
And of course, now that the games are in-person again, we have also realized how much we missed seeing Guy Fieri's on-screen support for the contestants.
"Guy's Grocery Games" has been around since 2013, and has amassed its large following every year since then (viaTV Guide). So, whether or not some fans welcome the old format back with open arms are not, we are sure that everyone is excited to see the eager contestants scrambling down the wide aisles of Flavortown Market again.