28% Agree That This Is The Worst Menu Item At KFC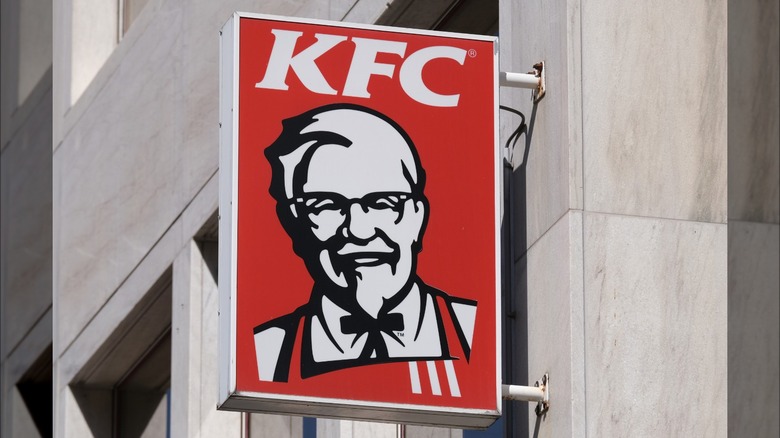 Yuriko Nakao/Getty Images
Per Delish, KFC's founder Colonel Sanders (who yes, was a real person) started small. He simply began offering fried chicken to travelers at a small petrol station that he ran in Kentucky — literal Kentucky Fried Chicken. The recipe was a hit among those who tried it, paving the way forward for KFC as a brand and prompting Sanders to turn his station into a restaurant and motel called Sanders' Court and Cafe. Though these seeds were sown back in the 1930s, the first official KFC outlet didn't show up until 1952, in Salt Lake City, Utah.
KFC doesn't just serve fried chicken to its customers these days. They can try several other food items at the fast food chain like the Famous Bowl, mashed potatoes and gravy, chicken sandwiches, Nashville Hot Tenders, and more. 
Which items at the restaurant haven't managed to leave a good impression on the customers, though? According to a Mashed survey, the answer is an unexpected dish.
Customers don't like the Pot Pie as much
The survey asked 649 participants in the country to choose the one item that they think isn't a good option to eat at KFC. The least popular pick turned out to be the Pot Pie, with 27.89% of the respondents saying they reckon it's the worst dish to choose. 
First things first, what can you expect from this dish? The KFC website's description of the menu item does sound delicious. It says, "Tender bites of the world's best chicken, diced potatoes, peas and carrots covered in a savory sauce and baked in a flaky, golden crust." 
But delicious descriptions will only get you so far. A former employee mentioned on Reddit that the chicken isn't always fresh in pot pies and you may be unwittingly chowing down leftovers. Another commenter mentioned that they found bones in their pot pie. Eek! Other KFC items from the survey that voters chose as their least favorite included Mac & Cheese (20.49%), the Famous Bowl (16.95%), the Kentucky Fried Wings (15.56%), Chocolate Chip Cake (14.95%), and the Chicken Sandwich (4.16%).