The Alex Guarnaschelli Chicken Tip Fans Call Life-Changing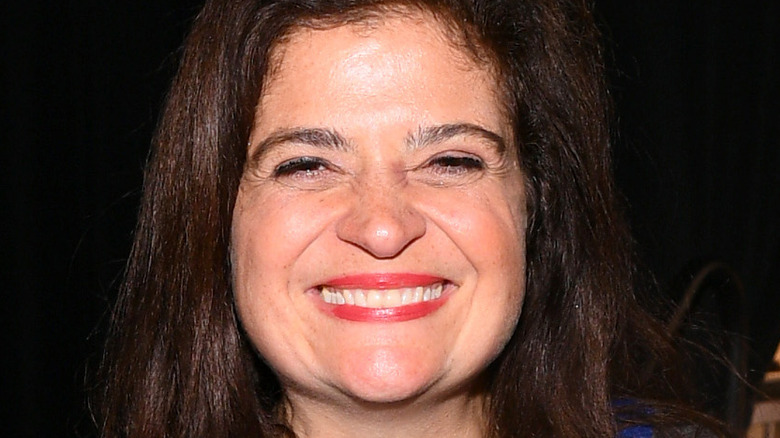 Dave Kotinsky/Getty Images
Celebrity chef Alex Guarnaschelli is a culinary star. Luckily, for her fans, she doesn't really hold back from sharing cooking hacks to make life a lot easier for home cooks. Per POPSUGAR, Guarnaschelli is a big fan of sauces because she thinks that they can really transform a dish. "I'm a really big sauce person," she said. "And that's just the chef in me, but I think it's something other people can do, too. I have a few sauces and vinaigrettes in the fridge at all times." What are some of Guarnaschelli's go-to options? Well, lemon-yogurt dressing and a caesar and mustard vinaigrette are just a few of her favorites. 
Additionally, the "Chopped" judge offers advice on how to get picky eaters, particularly young children, to eat certain foods. She explains to People that it pays to be patient and to introduce your child frequently to tricky ingredients to see whether they can warm up to them. Beyond advising parents to keep simple recipes, like easy mac and cheese and chicken fingers, in regular rotation for dinner, Guarnaschelli has one specific meat hack that will instantly upgrade your chicken dishes.
It's a simple technique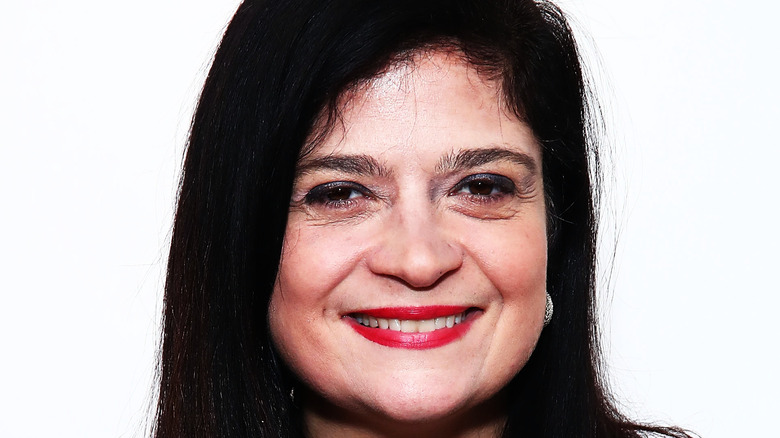 Astrid Stawiarz/Getty Images
For oven-cooked chicken, Guarnaschelli recommends placing the meat breast side down on the cutting board after removing it from the pan. Per the chef, this allows the juices to marinate evenly as the chicken rests. However, when serving, she suggests turning the bird breast side up before carving it on your board and pairing it with your favorite sauce and vegetables (via Guarnaschelli's Facebook page).  
Guarnaschelli's fans are especially in love with this particular hack that works really well for chicken. "I would like to thank @guarnaschelli for teaching me to flip cooked turkeys, chickens, etc. onto the breast when they come out of the oven to rest," wrote Twitter user Liz Hannah. "This has changed my life." Quite the compliment, huh?
As for the secret sauce to her winning barbecue chicken dinner, Guarnaschelli credits her mom, telling Parade it's all about time. "When my mother would make barbecue sauce, she'd combine everything into a pot and just let it simmer and then sit, cooling, on the stove for what seemed like forever." We can all agree that Guarnaschelli's delicious chicken recipes and sauces are well worth the wait.