Quiznos' New Birthday Cake Donut Holes Are Turning Heads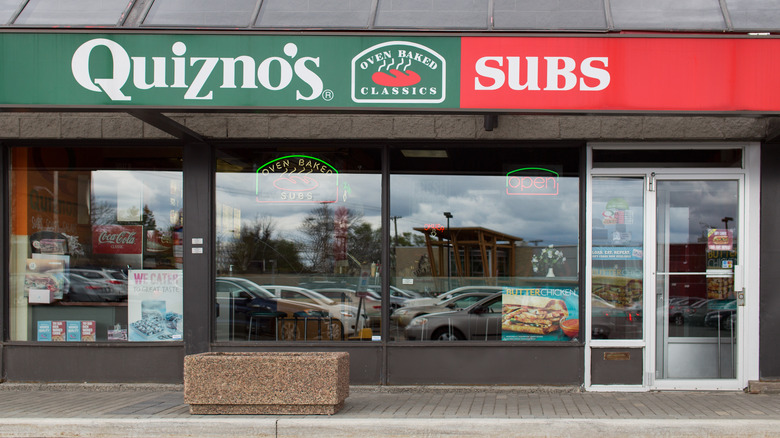 Shutterstock
When it comes to dessert offerings at fast-food joints, the pickings are pretty slim, and if there are any on the menu, they usually resemble some sort of cinnamon sugar donut. Taco Bell, most famously, has Cinnabon Delights, Jack in the Box has cinnamon sugar donut holes, Domino's had cinnamon bread twists, and McDonald's even had cinnamon donut sticks at one point (via Delish). Quiznos is now rolling out their own version, too. Chew Boom reports that in celebration of its 40th anniversary, the sandwich chain has decided to introduce Birthday Cake Donut Holes for a limited time. Through October 24, Quiznos will be serving up warm, bite-sized confetti donut holes filled with cream and coated in cinnamon sugar.
Though the donut holes are only available at participating Quiznos locations in the U.S. and Canada, based on the popularity of other fast-food donut holes, there's a good chance that could change. When Taco Bell introduced breakfast in 2015, Cinnabon Delights were received so well, that they became a staple on the menu. After which, the chain went on to introduce a similar donut, Cap'n Crunch Delights, to meet growing demand (via Nation's Restaurant News). Only time will tell if the same will happen at Quiznos.
Quiznos has never been known for desserts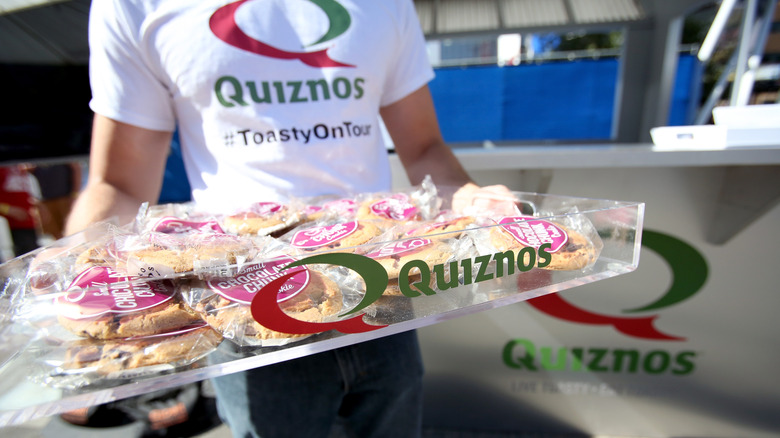 Jonathan Leibson/Getty Images
Though Quiznos boasts an impressive assortment of subs, sandwiches, and soups, their desserts take up very little space on the menu. There are typically only five dessert options available, four of which are cookies, and one is a chocolate brownie. GrubGrade reports that Quiznos once had a rice marshmallow treat, but it's no longer featured on the current menu.
It's safe to say, therefore, that desserts are the last thing that customers have in mind when they go to Quiznos. However, since QSR reports that Quiznos menu is currently undergoing a major change, the Birthday Cake Donut Holes could impact that. Mark Lohmann, president of Quiznos parent company REGO, shared in March 2021 that he's been "blown away by the flavors coming out of our test kitchen." Lohmann didn't reveal any specifics beyond that, but explained there's a lot to look forward to. "We've just got to get through the testing phase on this before we can commit to the exact items," he told QSR. As it seems, the limited edition donut holes may be just the treat to usher in a new era of Quiznos.