Jack In The Box Has Good News For Fans Of Its Donut Holes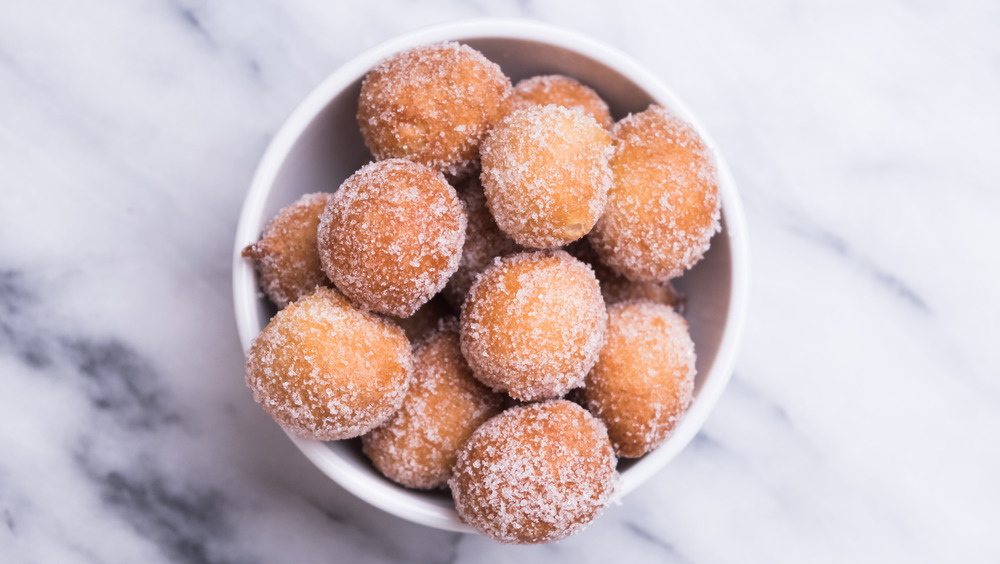 Shutterstock
People love donuts (or doughnuts, depending on who you ask). According to Smithsonian Magazine, the humble donut has a bit of a complicated past that involves a wide variety of interesting characters. The publication cites that some form of the donut has been linked back to the prehistoric times of early Native American communities. From then on, the inception and growth of the donut have somehow been wildly linked to European immigrants and bakers, the music of American composer Irving Berlin, and Gone With The Wind actor Clark Gable. 
Despite its convoluted inception, this deliciously fried bite has gained much popularity, with about 201 million Americans taking a bite into one in 2020, per Statista. With this much love, it is no surprise that things like the Cronut and donut holes have become so popular. Backed with this delicious knowledge, fast-food restaurant Jack in the Box has brought back their delectable and enticing Donut Holes, per Chew Boom.
Jack in the Box is releasing their Donut Holes for a limited time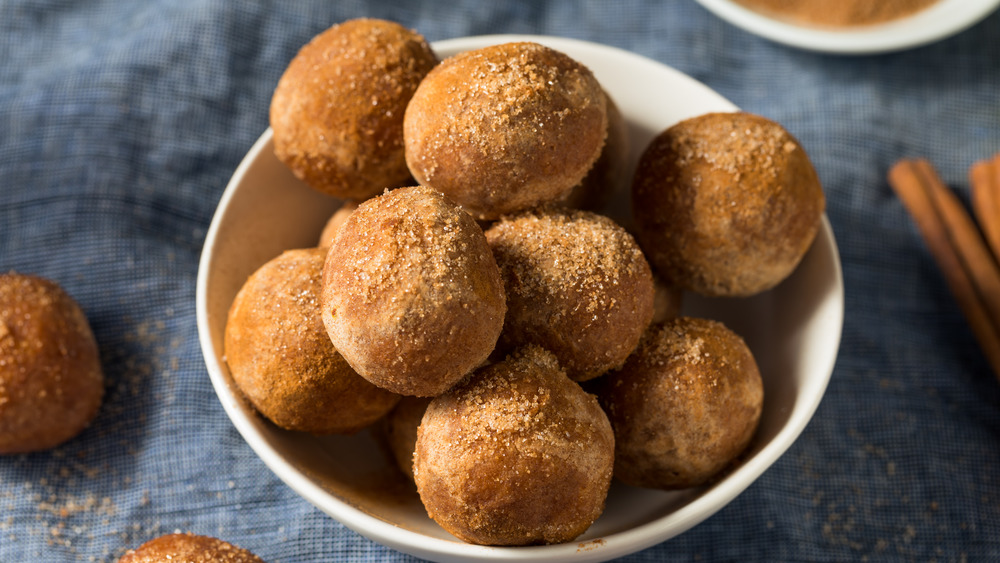 Shutterstock
According to Brand Eating, Jack in the Box first released their donut holes in 2019 as a limited-time dessert option for their customers to enjoy. Later that year, the chain even introduced a Fruity Cereal Milk Donut Hole, which was covered in sweet, fruity powder (via Brand Eating). In another Brand Eating report, the publication cites how the yummy morsels will be fried fresh and served hot at each respective Jack in the Box. Chew Boom adds that the donut holes will be coated in sweet cinnamon sugar and will set you back a mere $1 (but the publication notes that prices may vary depending on the participating restaurant). 
So, what will the donut holes taste like? In a video shared by YouTube user TrynaMakeGainz, Jack in the Box's donut holes cinnamon sugar coating tastes much like the coating on the restaurant's mini churros. While the YouTube reviewer admits that they do not possess a sweet tooth, they believe that the donut holes are "good" and gives them a seven out of 10 in terms of taste and value.