The Sweet Inspiration Behind HGTV Star Erin Napier's Cookbook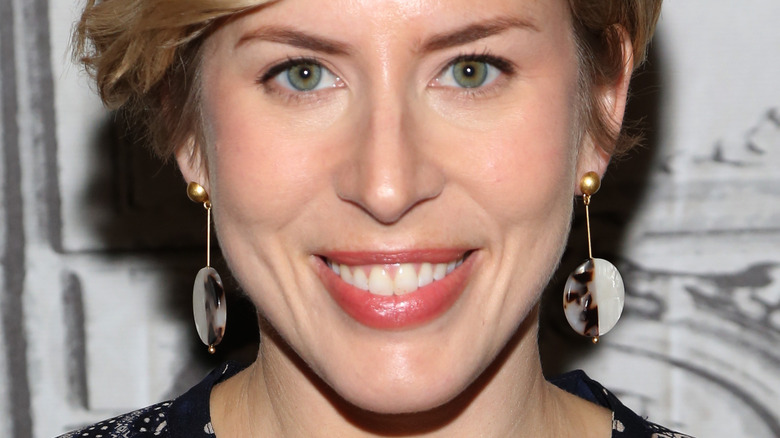 Manny Carabel/Getty Images
You may know Erin Napier from her HGTV "Home Town" series where she and her hubby Ben, restore historic homes in Laurel, Mississippi. Napier is a fan of all things vintage but, per Country Living, it was through modern technology and the Instagram platform that she found success after super fan and HGTV executive Lindsey Weidhorn approached her and Ben to do a show. Still, Napier has stayed true to her roots and this is most evident in her latest restoration project where she breathed new life into recipes that are not only delicious, but have a special meaning to her. 
What makes these recipes so meaningful? Napier penned an essay for Southern Living where she introduced readers to Ouida Walters Rasberry, her grandmother, in whose kitchen, "[t]here was no fancy truffle oil or balsamic vinegar, but there was a metal canister stamped with the word 'grease' that kept what was left behind by the bacon she cooked." Napier added, "She ate collards and eggs fried in it daily and lived to be 97." But Napier went on to reveal how she gained a love for making her Mawmaw's simple, but perfect biscuits after her grandfather passed away.
As the home restorer explained, she quickly realized that, after asking her grandmother to teach her how to make this beloved recipe, Napier had become the "official keeper" of the Rasberry family biscuit secrets, and she wrote down all the measurements her grandmother could simply eyeball. 
Erin Napier turned her grandmother's recipes into a cookbook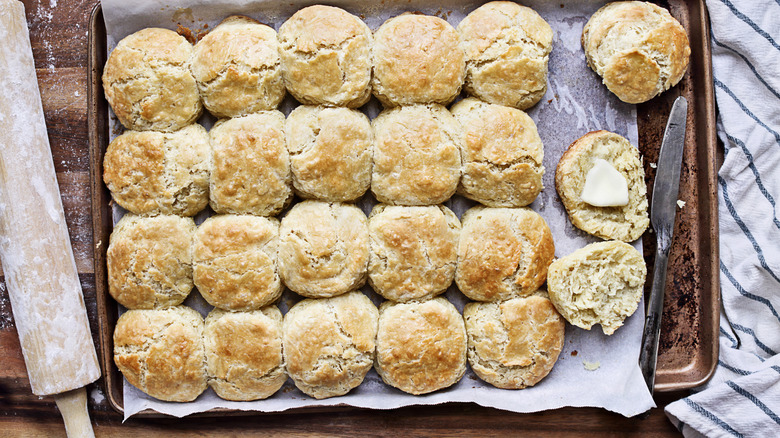 Shutterstock
However, according to her Southern Living essay, in 2008, her grandmother suffered a stroke and Erin Napier recalled thinking, "As I was about to become a wife, I realized how badly I wanted to know all of those untold recipes. I felt a new wave of grief in realizing that chance was gone, even if we still had her with us." Luckily, Napier and her family had a little more time with her grandmother, and when her Mawmaw passed away in 2020, all of her handwritten recipes were found in two fruit-shaped ceramic canisters. 
Napier wrote, "They were all there: the peanut brittle, Jim's favorite Christmas cake, spaghetti and meatballs, and her famous creamy layered dessert called Chocolate Delight — a simple and frequent character on her dinner table alongside the hand-battered fried chicken and butter beans. It felt like she was alive and well and giving us this one final gift that would carry on in us and our children and their children." 
Napier decided to take this last gift from her grandmother and create a new family heirloom, a tribute cookbook called "The Book of Ouida," which she gave to each of her family members as a Christmas present. While you may not be able to find this treasure on any bookstore shelves, Napier did share her grandmother's recipe for Chocolate Delight with Southern Living and it sounds just as sweet as Napier's tribute.