The Massive Amount Of Margaritas Chili's Sells Each Year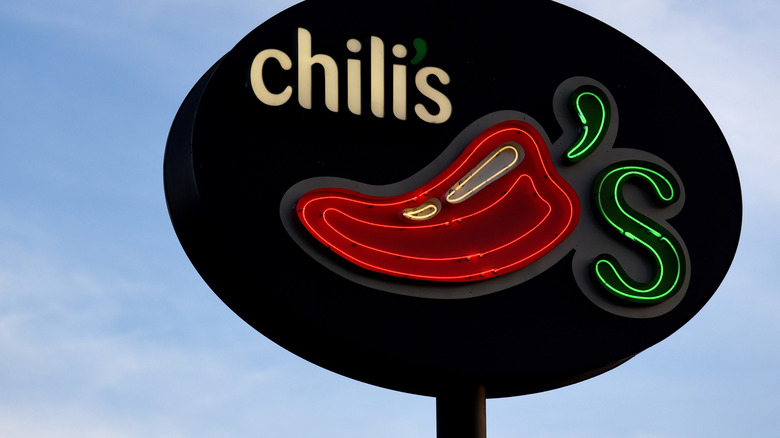 Bloomberg/Getty Images
Maybe it's Taco Tuesday or maybe you're just craving Mexican food — with a side of tequila, of course. Regardless of the occasion, Chili's is one of the most popular Tex-Mex restaurants in the U.S. The national casual-dining chain, which started in 1975, now has over 1,200 locations around the world (via Statista). While it's known for its sizzling fajitas, juicy gourmet burgers, and bottomless chips and salsa, true fans know that the real star of the show (or rather, the menu) at Chili's is the margarita. 
According to a recent press release from the restaurant, Chili's is one of America's top-sellers of tequila, most of which is sold in the form of its famous margaritas. (In 1994, it was number one in margarita sales.) With options ranging from the traditional margarita to the funky sangria 'rita, the south-of-the-border cocktails served up at Chili's happy hour draw in a lot of customers. But how many margaritas does the chain sell per year? The number will likely shock you.
Chili's sells enough margaritas to fill 13 swimming pools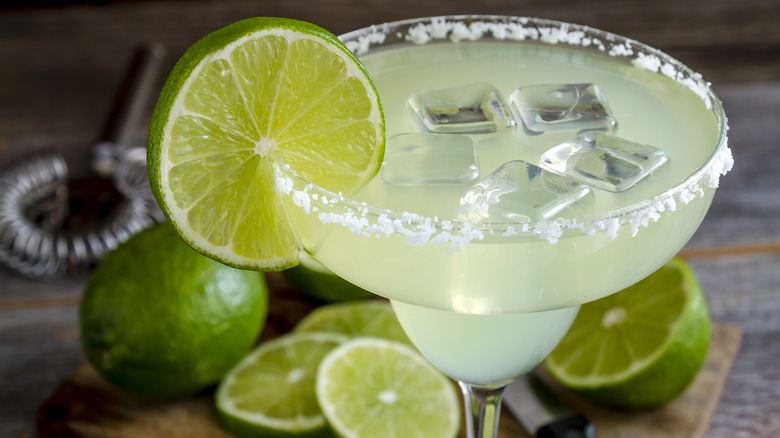 Shutterstock
It's no secret that Chili's margaritas are one of the most popular orders — but just how popular they are is pretty surprising. In the same press release, Chili's revealed it sells some 20 million margaritas per year. According to Mental Floss, that's over 100,000 gallons, or the equivalent of around 13 swimming pools. That's a lot of margaritas (and a lot of tequila)!
The obsession began back in the 1970s when Chili's sold frozen margaritas for just $1.50 apiece, VinePair reports. While the prices have since increased — although you can still get the drinks for cheap as part of Chili's ongoing $5 Marg of the Month special — so have the customers' love for all things tequila-filled and salt-rimmed. Chili's now offers 11 varieties of margaritas, with additional seasonal styles rotated throughout the year. The menu claims they're all "Hand Shaken, House-Made Sour, Top Shelf Tequila."