The Heartbreaking Reason One Restaurant Went Viral For Its Employee 'Day Of Kindness'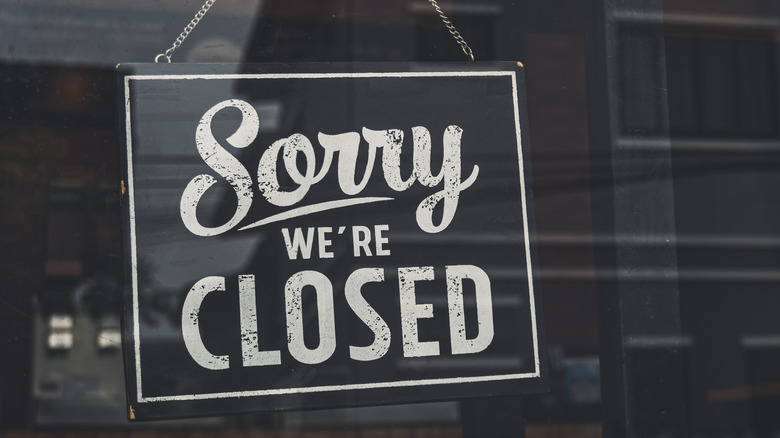 Shutterstock
One small restaurant in Massachusetts found itself at the center of media attention after taking steps to show some extra love for its staff. Unfortunately, the move came as the owners witnessed increasingly hostile behavior from diners towards their restaurant workers. 
Apt Cape Cod's website says they offer locally sourced, farm-to-table dining with a casual, yet modern vibe. They focus on breakfast and brunch, as well as evening offerings of tapas and dinners. At the height of the very busy Cape Cod tourism season, patrons were stunned one morning by a surprising announcement on the restaurant's Facebook page: the doors abruptly closed for the day's entire breakfast window. Owners Brandi and Regina Felt Castellano said the decision was made after a customer was verbally abusive towards their workers, the latest incident in a summer filled with more aggressive behavior that includes "swearing ... threatening to sue, arguing and yelling at my staff, [and] making team members cry." 
The owners shared with New York Times that the final straw came that morning, when one customer showed up before the restaurant was even open, and proceeded to scream at staff when told that orders could not yet be placed. Brandi Felt Castellano said, "People are always rude to restaurant workers, but this far exceeds anything I've seen in my 20 years." In an industry where the prevailing rule has been "the customer is always right," these owners have had enough. 
Restaurant workers are facing new stresses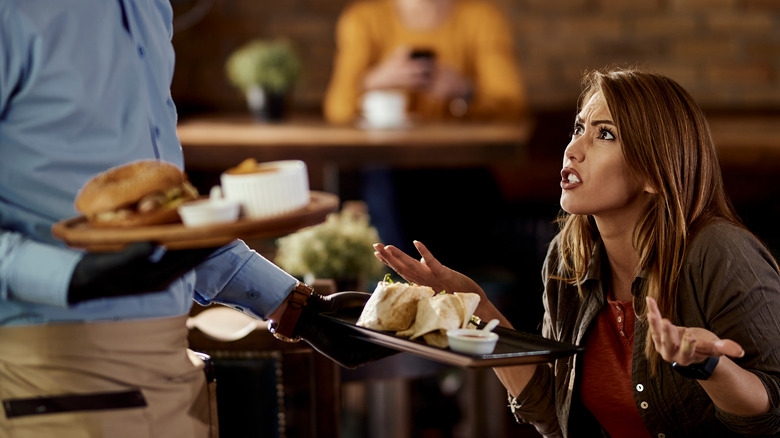 Shutterstock
After sharing the experience on their Facebook page, the owners of Apt Cape Cod saw a huge show of support: hundreds of comments and reshares of the post. One supporter wrote, "This is horrific. People should be ashamed of themselves." Apt's story was quickly picked up by national media as well. According to The Washington Post, after closing the restaurant that morning, the owners Brandi and Regina Felt Castellano used the time to give their workers a "day of kindness," a much-needed reprieve from the stress of the season. The devoted community reached out with kindness too, donating gift cards and flowers to their staff. 
The Washington Post reports that after struggling to stay afloat through the pandemic, restaurants are now faced with the stresses of staff shortages, food cost hikes, delivery delays — and a dining public that expects everything to be back to normal. The Boston Globe reports that many restaurants have experienced this same uptick in abusive and rude customer behavior. Several states have been forced to launch public service campaigns, to remind patrons to be patient and graceful in restaurants and kind to waitstaff. 
As for Apt Cape Cod, their motto has always been, "Come as strangers, leave as friends". They're keeping that one, but their front door now has a warning posted too, and it's one that more restaurant owners may well embrace to defend their embattled staff: "If you cannot be kind, you cannot dine."