The Popular Costco Products Reddit Fears May Never Return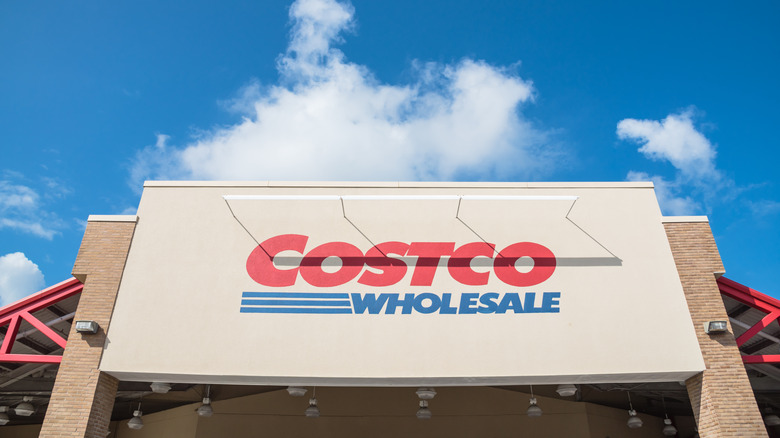 Shutterstock
There's nothing worse than finding a product you love and not being able to find it anymore. For quite a few Costco members, this has sadly become a reality – once their purchased-in-bulk items finally ran out. Fans of discontinued items at the low price warehouse club recently took to Reddit to vent their disappointment at not being able to find their favorite items. Reddit user MillemmiumGreed recently posted the question, "What Costco items do you miss the most?" The query has racked up more than 130 responses from fellow Redditors who quickly chimed in with their favorite item or list of items, many of which seem to hail from Costco's ever-popular food court.
One of the most popular items that Costco fans on Reddit miss is the food court combo pizza. At least four different Redditors on the same thread listed it as the item they miss the most, with their responses garnering more than 150 upvotes. The combo pizza was also mentioned in another Reddit Costco thread. In fact, the combo pizza is so popular, there's even a Change.org petition, with more than 4,000 signatures, asking Costco to bring it back.
Fans have started petitions over these Costco items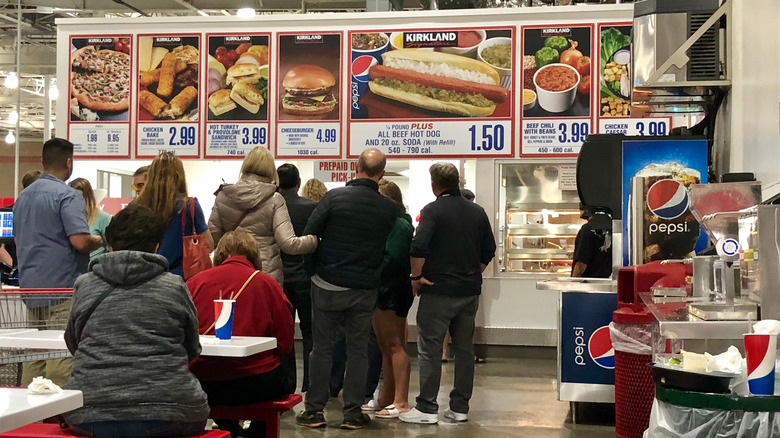 Shutterstock
Reddit users also really miss the Polish dog from Costco's food court, with several specific mentions of the menu item in the thread started by MillemmiumGreed. This comes as no surprise as many fans took to Twitter and elsewhere to express their displeasure when the chain first removed the item from select stores (via Fox News). There are currently two different petitions, on Change.org and Care2 Petitions, with a combined total of more than 20,000 supporters. However, despite the hot dog scandal, Costco has yet to return the popular item to its food court menu. Since there were more than 100 million Costco cardholders as of 2020 (via Statista), these petitions might need to get quite a few more signatures before corporate will take notice.
Reddit fans also commiserated over the loss of the dipped ice cream bar, with one user commenting that they "would gleefully pay $5 for them," which is quite a markup from the $1.50 they used to sell for. Not surprisingly, there's also a Change.org petition to bring back this fan favorite, with more than 1,300 signatures, as well as a Facebook group with around the same number of followers.
Other popular Costco items that are missed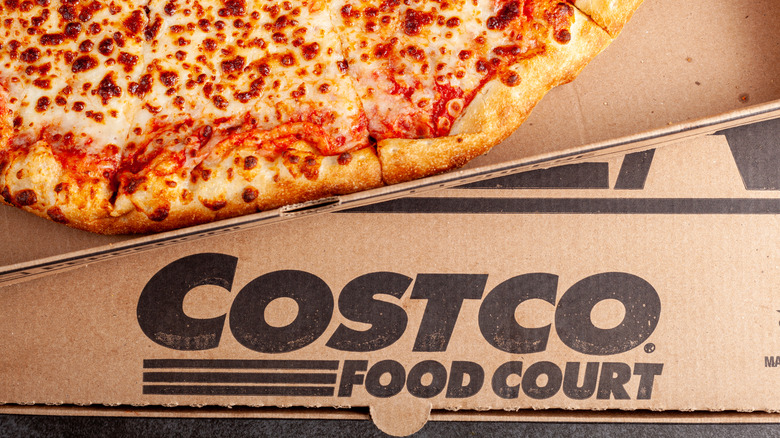 Shutterstock
Not every missed item has a petition or Facebook page, however. According to Eat This, Not That!, other popular Costco products include the 5-pound bag of gummy bears and the sourdough bread. Other items named in the Reddit thread are the food court brisket sandwich (which was rumored to have possibly been removed from the menu due to a combination of its higher than average price tag and less than stellar nutritional content) and frozen lemonade.
There was some hope in the comments, however, as some of these items do appear to be returning or were only temporarily unavailable at some Costco locations. One Reddit user named the apple crumb muffins among their top missed products, to which another person responded that they had recently purchased the beloved breakfast item after not seeing it at their local Costco for years. Other missing Costco items — like soup and baked scalloped potatoes — were pointed out to be seasonal products which would return eventually.