Why Duff Goldman Wishes You'd Stop Using So Much Cinnamon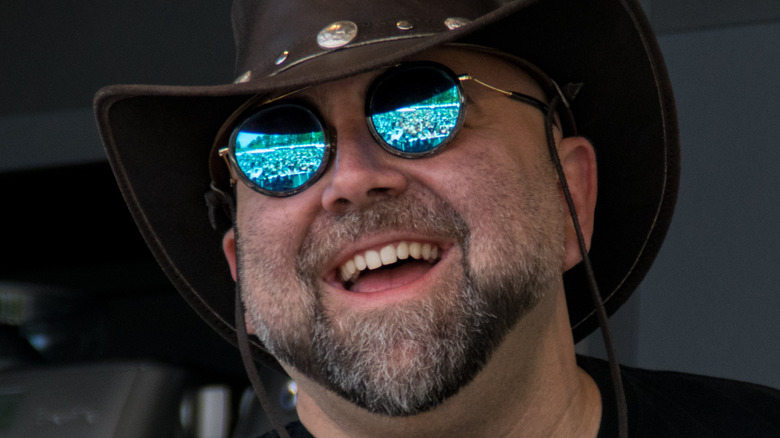 Shutterstock
Duff Goldman is our favorite "Ace of Cakes" and widely supportive of new and up-and-coming bakers across the industry. As part of his role as a food celebrity and mentor, the baker often shares tips with fans on how they can improve their craft. One of those tips involves cinnamon — specifically, too much of it. While cinnamon is a traditional holiday spice, a little can go a long way.
Shares Goldman, '"I like cinnamon, and a lot of the shows I judge are centered around the holidays, but it's nice to see variations" (via Insider). Ever helpful, Goldman doesn't leave fans searching for information; instead, he elaborates: "I like when people use other spices and flavors in place of where cinnamon is traditionally used, like ginger, Chinese five spice, or aniseed."
There are many spices that bakers can use as a cinnamon alternative. The correct choice largely depends on the flavor profile you are trying to create, and the way the cinnamon would have been used originally.
Cinnamon alternatives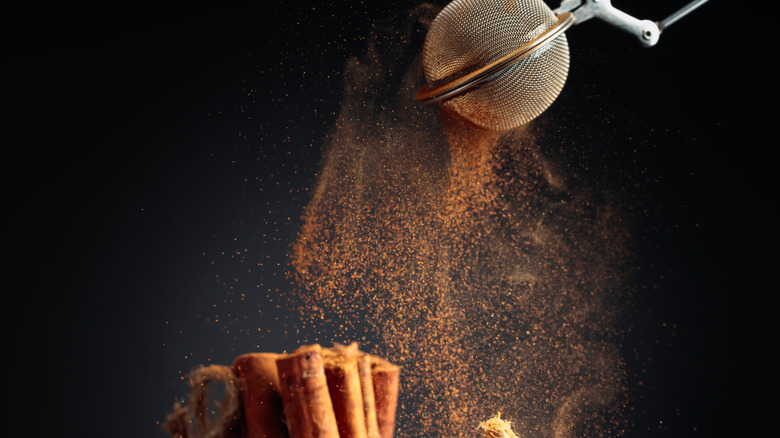 Shutterstock
The most popular cinnamon alternatives are usually nutmeg, allspice, cardamom, and mace (via The Spice House). Nutmeg is often compared to cinnamon for its aroma and woody flavor and is used for both savory and sweet (via Savory Spice Shop). Mace is frequently described as a very intense nutmeg (via MasterClass). Cardamom evokes a more adventurous aroma and is common in both cookies and curries (via Healthline). Allspice is characterized as multiple spice flavors and aromas in one. People will say that allspice smells like "Christmas" (via My Recipes).
As for Goldman's three suggestions — ginger, Chinese five spice, and aniseed:
The Spice House suggest using powdered ginger in place of powdered cinnamon, as the raw ginger can add an extra "bite" to the flavor. Chinese Five Spice is made from a combination of Star Anise, fennel seeds, Szechuan peppercorns, whole cloves, and cinnamon sticks (via Feasting at Home). It might be more accurate to say this is kicking cinnamon up a notch, rather than a true cinnamon substitute. Aniseed provides a slightly licorice-y flavor (via The Spruce Eats), packing a different kind of punch than traditional cinnamon.
So take Goldman's advice and try something different. There's a wild world of spice available. Innovation awaits.