How Padma Lakshmi Really Feels About Restaurant Prices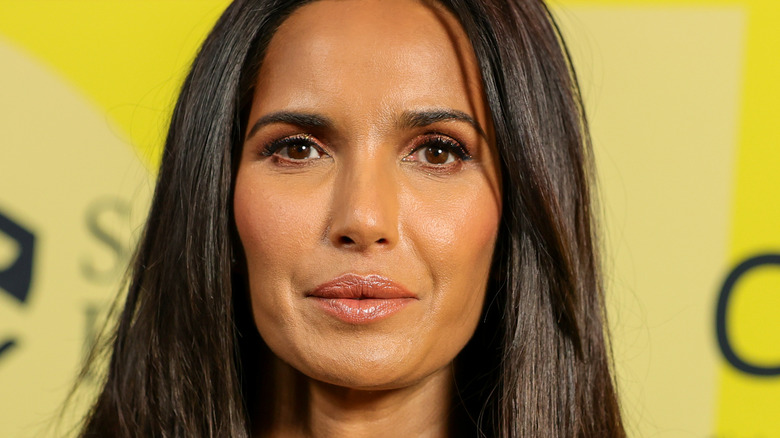 Rich Fury Getty Images
Whether you know her as the TV host from "Top Chef" or the creator of the critically acclaimed Hulu series, "Taste the Nation," Padma Lakshmi is a recipe for success. The reality star is a powerhouse when it comes to all things food. Lakshmi credits her former modeling days to helping launch her culinary career. "It allowed me to travel all over the world, taste the world, and explore places I never would have gotten the opportunity to go to," she shared in an interview with Bravo TV. The Emmy nominee can also add New York Times best-selling author to her impressive resume. Lakshmi is the author of two cookbooks, "Easy Exotic," and "Tangy, Tart, Hot & Sweet," and has also written a memoir titled "Love, Loss and What We Ate." She also has an upcoming children book's "Tomatoes For Neela," publishing in August.
Food is near and dear to Lakshmi's heart, and her role in the culinary world doesn't stop there. She got involved with the James Beard Foundation's Open For Good campaign, with a mission to help "independent restaurants survive the crisis, rebuild better, and thrive for the long term" (via James Beard). Lakshmi has a bold vision for the restaurant industry as we move into the post-pandemic future, and it starts with restaurant prices.
The author and activist believes service workers deserve fairer wages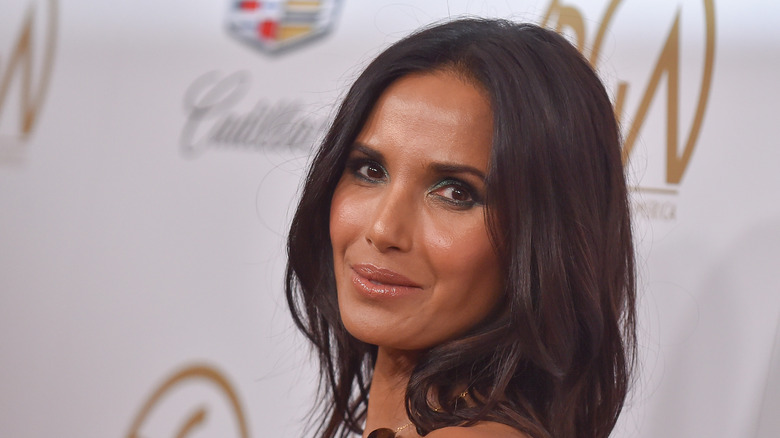 DFree/Shutterstock Images
The COVID-19 pandemic wreaked havoc on the world in 2020, particularly for the restaurant industry. According to The National Restaurant Association, 110,000 restaurants were closed either temporarily or permanently by the end of 2020 and sales were a jaw-dropping $240 billion below normal pre-pandemic projections.
"I think we're all hurting, but it is hard to overstate the magnitude of difficulty that restaurants and the hospitality industry itself has gone through at this time," Lakshmi shares in an interview with Refinery 29. Now that restaurants are beginning to reopen and recover from the past year, Lakshmi believes that there are certain things that should be done a little differently in the future, including building "a more equitable system that everybody can partake in."
"Working restaurants is a really arduous job, and the margins aren't as high as people think," the bestselling author reveals. "I personally think that going out should be a special event and a luxury — that we enjoy regularly but we understand that it's a treat. I would rather pay a couple dollars more for my pizza and make sure that the person making that pizza and the person serving me that pizza and the person washing the dishes are paid an equitable wage." Amen.