How Buddy Valastro's Family Helped Him Recover From His Hand Injury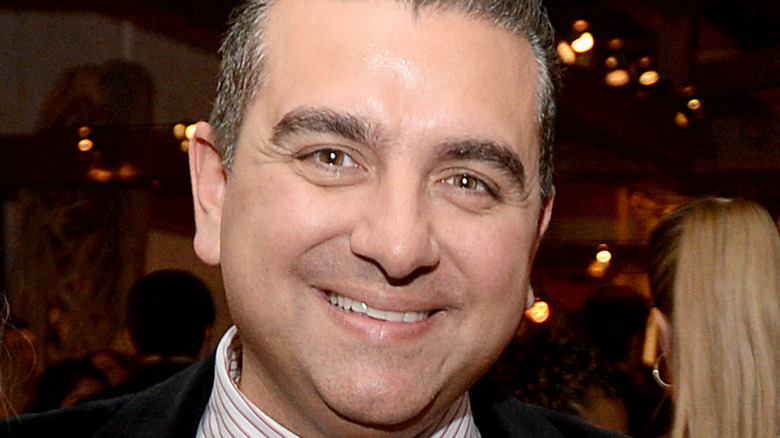 Brad Barket/Getty Images
In September 2020, Buddy Valastro suffered a traumatic hand injury that had him, along with his fans, wondering if he'd ever be able to bake again. That's a pretty big deal when you're a famous baker worth $10 million (via Celebrity Net Worth), who appears on multiple TV shows, runs a chain of bakeries and restaurants, and pens cookbooks, not to mention that baking is a passion and part of your family history (per Vanity Fair). Happily, Valastro was indeed able to make a triumphant return to baking, even heading back to film his Discovery+ series "Buddy vs. Duff," which returned for its third season on July 18, 2021, a People article reports. Now, Valastro is sharing the secret to his successful recovery: family. 
"They definitely stepped up to the plate," the star baker told Entertainment Tonight. "In times of crisis, you don't know what people's reactions are going to be. 'How are we going to do this?' 'What are we going to do?' We all came together, and I am so proud of my boys and thankful to my whole family."
It's no surprise that Valastro's family rallied together to make sure he was able to get back to doing what he loves, something his fans are no doubt grateful for. As Valastro's reality show "Cake Boss" revealed, business for the celebrity is a family affair, and even more important than the business is spending time with family. He even once told D Magazine that he wishes more people knew he is "all about family."
How Valastro's family came to the rescue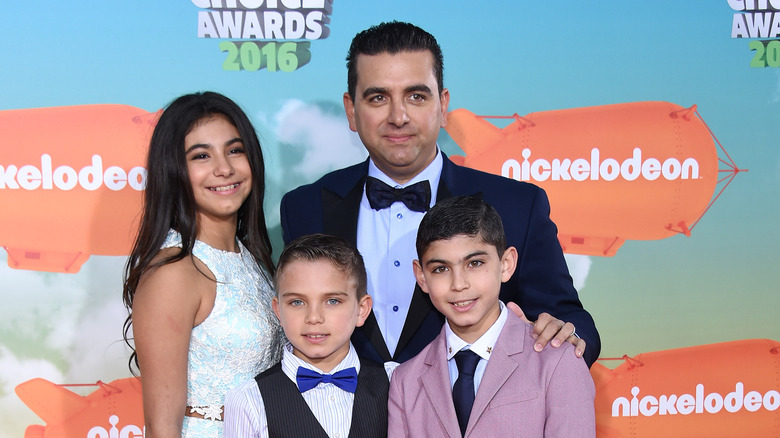 Shutterstock
Specifically, according to People, Buddy Valastro's family dropped what they were doing to surround him with love and support, helping him with his needs as he bravely worked his way through five reconstructive hand surgeries along with physical therapy. Wife Lisa, daughter Sofia, and sons Buddy Jr., Marco, and Carlo, plus Valastro's sisters and brothers-in-law all pitched in. In fact, Valastro's sons even started helping right as the injury was happening. Remarkably, they kept their cool and came to their dad's rescue, helping him free his hand from the pinsetter in the family's home bowling alley as it was impaling him and inflicting so much damage. 
These have been stressful months for the family, but as Valastro once told Business News Daily, they are used to the challenges of running a business together and still being able to sit down at the dinner table and enjoy one another.
And that's not the only network Valastro is expressing gratitude for as he recovers. There's another kind of "family" for the baker, and that's his fans. Apparently, Valastro has been hearing encouragement and warm wishes from his fans ever since the horrible accident, and this, too, has really helped him get through. "The love and support you get from everyone, it means a lot," he told People.