Buddy Valastro Gave Fans An Update After His Most Recent Hand Surgery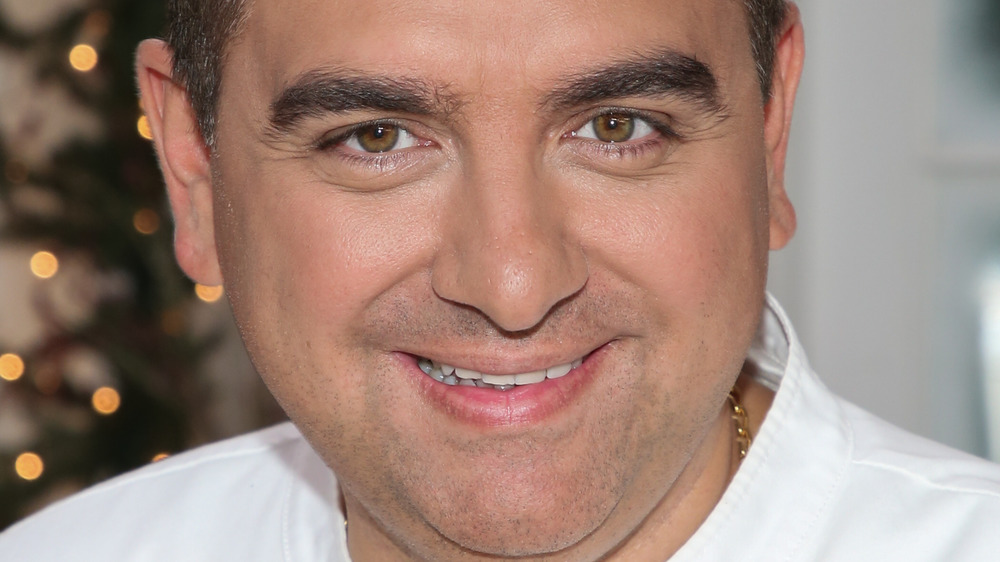 Paul Archuleta/Getty Images
In the weeks after a terrible hand injury, "Cake Boss" Buddy Valastro wasn't sure if he'd ever bake again (via Deadline). By late December, three months after a metal rod in a pinsetter in his home bowling alley had impaled his right hand, Valastro was sounding hopeful. "I've been really optimistic," he told E! News. "The fans and my family have been so good, cheering me on and supporting me. ... It's pushing me to get better."
"I'm probably going to need a couple more surgeries and intense physical therapy," Valastro went on to say in the E! News report. "I'm starting to get back a lot of what I lost, but I don't know if I'm going to be 60 percent, 80 percent, 90 percent — hopefully 100 percent." At the time, Valastro had already had three hand surgeries. Doctors reconnected nerves that the blunt metal rod had ripped apart. He still struggled with numbness and limited motion in two of his fingers, according to People.
In what will hopefully be a major step forward in Buddy Valastro's recovery, the Cake Boss star had yet another surgery on February 16. Valastro told his fans about it on Instagram and Twitter.
He offered the same words on both social media platforms: "I had another hand surgery today. Thanks to Dr. Michelle Carlson @hspecialsurgery for taking such good care of me once again! My family is nursing me back to health. Thank you for all your prayers, positive thoughts and well wishes!"
Buddy Valastro shows his cake skills are returning in recent posts
Buddy Valastro and the TLC network gave fans an up-close-and-personal look at the aftermath of Valastro's horrific bowling-machine injury on December 23, in the two-hour special Buddy Valastro: Road to Recovery. In one scene from the show, posted on YouTube, Valastro had to walk away from a cake he was icing because he was in too much pain. Since then, Valastro has posted videos on his social media channels that give fans reason to rejoice. He appears to be creating his cakes with a lot more ease and a lot less pain.
In a TikTok post dated January 14, Valastro spreads a smooth layer of icing on a 10-inch cake, then covers it with sprinkles. On February 12, Valastro went on Instagram to thank those who attended a Zoom class he hosted with his wife Lisa Valastro on how to make Valentine's Day unicorn cakes. Valastro even showed some skill tossing pizza dough in an Instagram post on January 29 promoting Carlo's Bakery's new brick-oven pizzas (via Instagram).
Valastro's Instagram followers showed him a lot of love in the comments under the pizza post. One happy fan wrote, "Glad to see your hand is doing much better."