This TikTok Spider-Man Became A Grocery Store Hobgoblin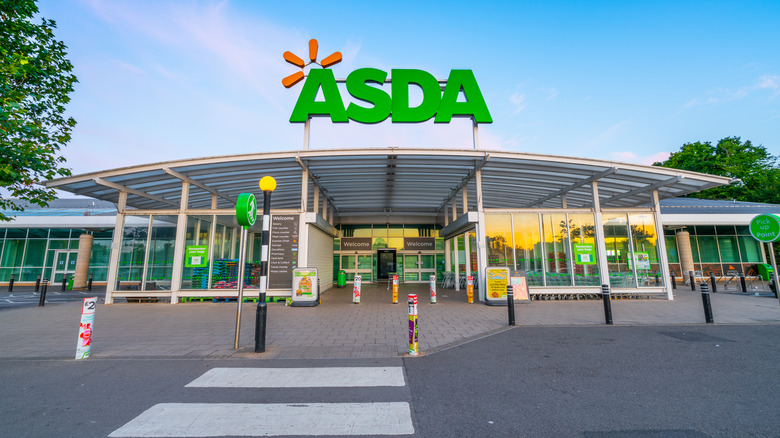 Shutterstock
Shoppers in England got more than they bargained for last Thursday, July 22, when a costumed mob invaded an Asda supermarket in the south London neighborhood of Clapham.
According to Insider, Metropolitan Police were summoned to the store on reports of a disturbance involving several individuals. In a video of the melee showed, an individual dressed in a Spider-Man costume can be seen kicking a female employee in the throat. The assailant then punches the employee and knocks her down. The violent brawl sent one woman to the hospital and injured five other people.
The incident appears to have been a planned one, with another video showing other costumed members of the mob, including one person dressed as the Sacha Baron Cohen character Ali G and another clad in a dirndl-style dress attacking employees in the Asda stockroom. One witness said a group of about 25 individuals ran into the store at the same time, firing party poppers and injuring a security guard (via the Daily Mail). When the security guard attempted to eject the group from the store, the crowd became violent. A 31-year-old male suspected of committing actual bodily harm, grievous bodily harm, and other infractions was arrested. Two other men, as well as two female suspects, were also arrested.
Incident linked to earlier Tesco TikTok disturbance
The "Spider-Man" who attacked an employee, sending her to the hospital in the July 22 Asda mob incident is thought to be the same man who caused a disturbance at a nearby Tesco supermarket two weeks earlier.
A TikTok account linked to the video from Tesco shows other clips of attention-seeking stunts inside several supermarkets, including a "flour fight." Authorities believe "pranksters" were motivated to create the videos in order to get a large number of views on the social media platform. On Saturday, July 24, the link to the creator's YouTube was completely stripped of all content, according to the Daily Mail.
The Tesco video shows "Spider-Man" play-fighting with someone dressed in a karate costume on top of a row of refrigerator cases. The "superhero" proceeds to shout obscenities at the shoppers below, their faces blurred in the video. An Asda spokesperson told the Daily Mail that they are "working closely with the police" on the investigation into the July 22 attack.