How Nyesha Arrington Feels About The Food Industry's Glass Ceiling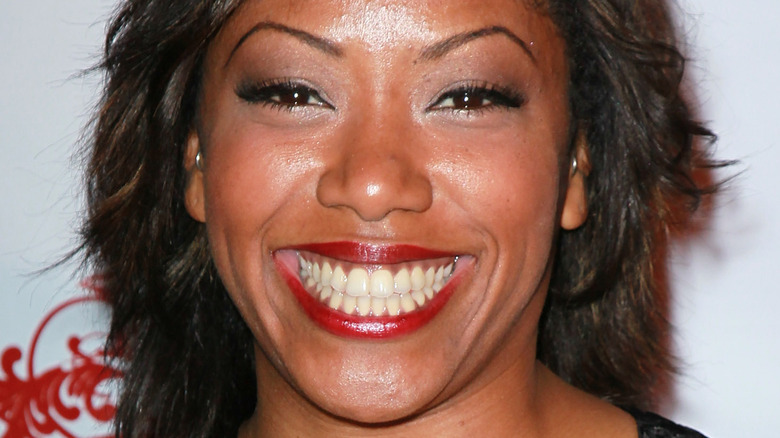 Lars Niki/Getty Images
Chef Nyesha Arrington found out that she's a fan of food and cooking new dishes when she was just 5 years old. Per Bravo, she was lucky enough to be exposed to different cultures as a child and try a variety of dishes early on, such as octopus and bulgogi. As an adult, the chef remains dedicated to exploring unique flavors. Arrington has impressive work experience: After studying at the Culinary School at the Art Institute of California, she worked with renowned chef Josiah Citrin who mentored her and guided her along the path to becoming an accomplished chef. She has also worked at restaurants like L'Atelier and The Mansion. 
Her perspective on the culinary arts is inspiring. She says, "Every plate is like a canvas. Chefs must be able to control brain function like no other, including everything from organizing from their prep, to assessing the menu and knowing their audience. I love the process." She also knows that cooking is difficult and the industry is not easy to break into. As a respected chef, Arrington appreciates how tricky it can be for aspiring cooks to get their proverbial foot in the door.
Nyesha Arrington doesn't underestimate the industry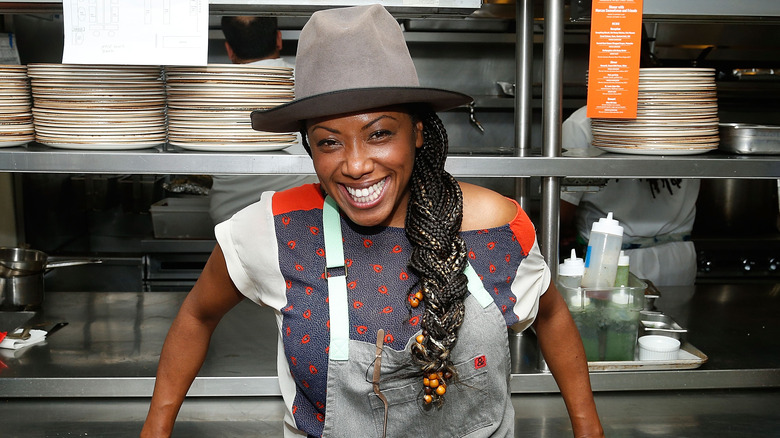 David Livingston/Getty Images
Nyesha Arrington told PopSugar that she has fought hard to create opportunities for herself in a cutthroat industry. She said, "I think for me, coming up, it was really difficult a lot of times being the only Black female in these very Eurocentric kitchens." Chef Arrington added that she knew she had what it takes to thrive and do well for herself as a chef. However, even she couldn't deny the fact that there's a glass ceiling that was incredibly difficult to overcome. Arrington admitted feeling frustrated at some point. As of now, the chef wants to do what she can as an individual and doesn't hesitate to question herself and ask: "How do I do better?"
Arrington doesn't neglect her responsibilities, either. Per LA Weekly, she collaborated with Shake Shack in February this year to work on a menu that had a delicious burger and fries with a twist. All the proceeds from the event were donated to The Collective Identity, an organization that designs mentorship programs for Black women in Los Angeles.