These Are The Best Desserts Coming To Aldi In August 2021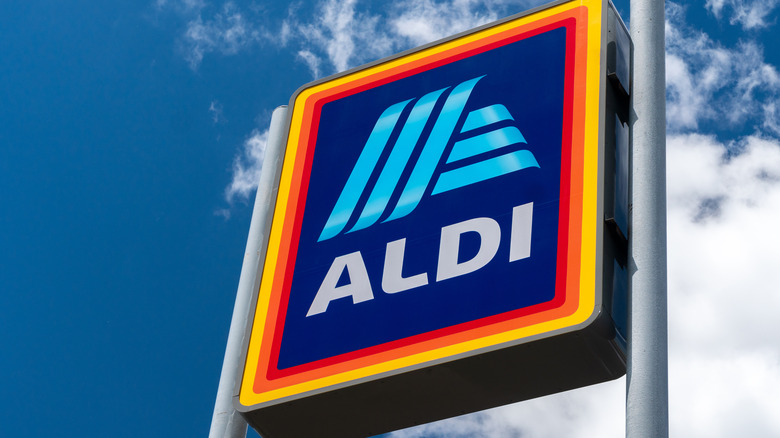 Shutterstock
It's that time of year again when the lazy, hazy days of summer have us craving cool-down foods like ice cream. Lots of ice cream. Luckily, Aldi hears us loud and clear. The quirky low-cost grocer is answering our call with a selection of summer treats — ice cream, cakes, cookies, even cookies stuffed with ice cream — sure to leave you swooning in delight. And with more than 2,000 locations spread across 36 states, there's a pretty good chance you'll find one right around the corner from where you live (via Aldi).
A few things set Aldi apart from other grocery retailers. According to Mental Floss, individual locations rarely stock more than 1400 items at any time. The brand keeps a handle on inventory by supplementing year-round staples with seasonal items. You know that saying, "absence makes the heart grow fonder?" Some of Aldi's seasonal items have almost cult-like followings — fans who wait all year to stock up on products that may be gone in a flash. We're willing to bet a few of Aldi's August 2021 desserts fall into that category.
Bake Shop Mini Cakes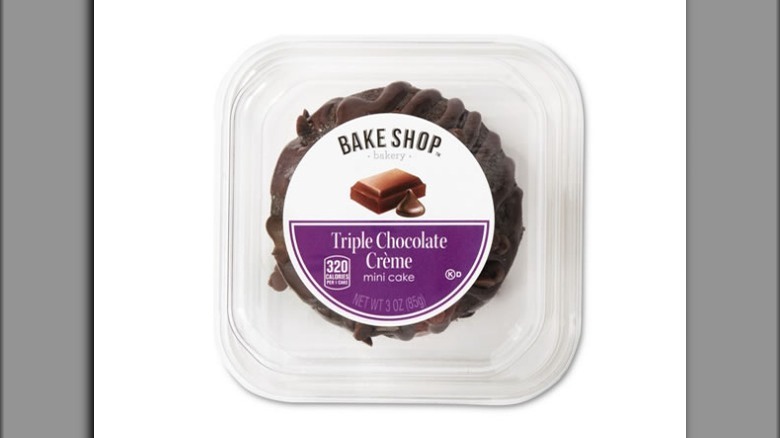 Aldi
Sometimes all it takes to satisfy a serious dessert craving is a few bites of something sweet, and Aldi's Bake Shop Mini Cakes are just the ticket. Available in triple chocolate and 7-Up flavors, these mini cakes provide all of the richness of a full-size cake, but in single serving form. As fans know, it can be tough to resist "just one more slice" of Aldi's confections, so these smaller versions are perfect for when you really only want a taste. The Bake Shoppe Mini Cakes are available August 4 at the low price of $0.99 each.
Sundae Shoppe Chocolate Enrobed Fruit Bars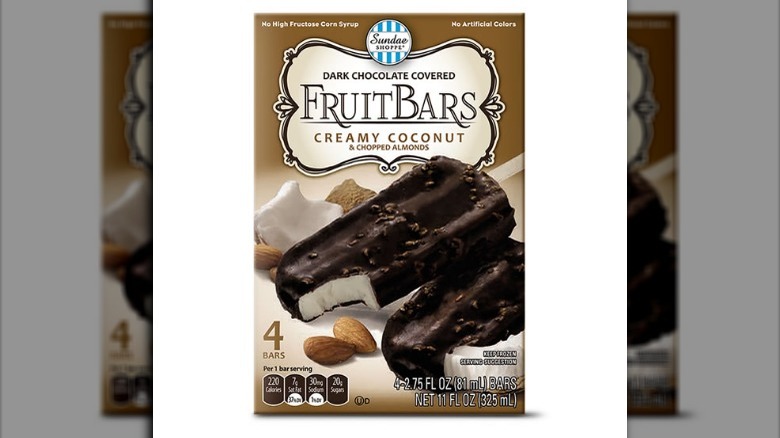 Aldi
Aldi's Sundae Shoppe Enrobed Fruit Bars offer a burst of fruity freshness wrapped up in a luscious chocolate shell. Available in stores on August 11, the chocolate-covered fruit bars come in three flavors: strawberry, coconut, and banana. A package containing four of these frozen treats costs $3.19.
Sundae Shoppe Unicorn, Galactic, and Mermaid Cones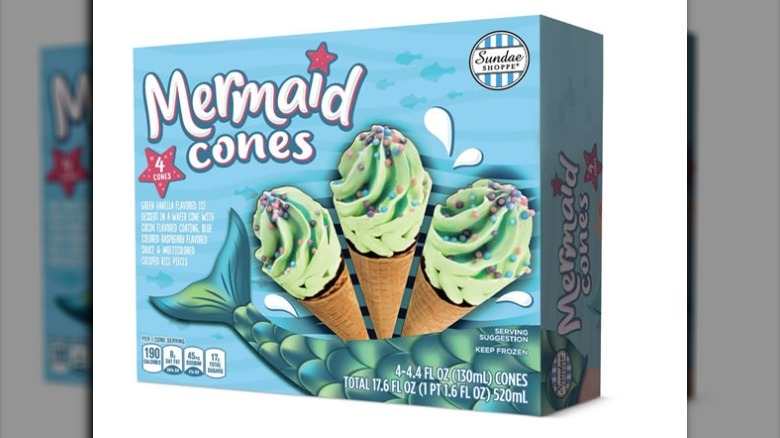 Aldi
Who doesn't love a bit of whimsy with their ice cream? This August, Aldi is rolling out a selection of frozen treats sure to bring back childhood memories of flagging down the ice cream truck on a hot summer day. These Sundae Shoppe Cones come in three magical varieties: Mermaid (green-tinted vanilla ice cream), Unicorn (raspberry and vanilla), and Galactic (chocolate and vanilla). Priced at $3.49 for a box of four, these fun Sundae Shoppe Cones debut August 18.
Earth Grown Non-Dairy Oat Milk Frozen Desserts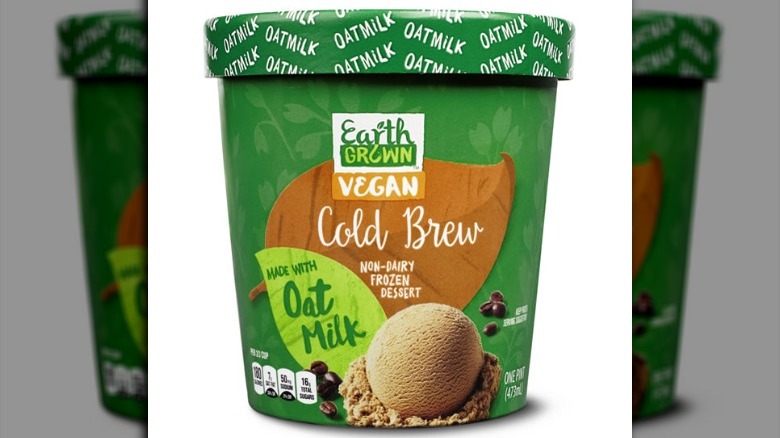 Aldi
Good enough to have you consider switching out your morning cup of Joe for a frozen blast of caffeine, Earth Grown's non-dairy oat milk frozen desserts are coming to Aldi August 18. These plant-based pints cost $2.99 each, and come in an energizing cold brew flavor in addition to the more traditional vanilla cookie chip and strawberry varieties.
Sundae Shoppe Rose Cones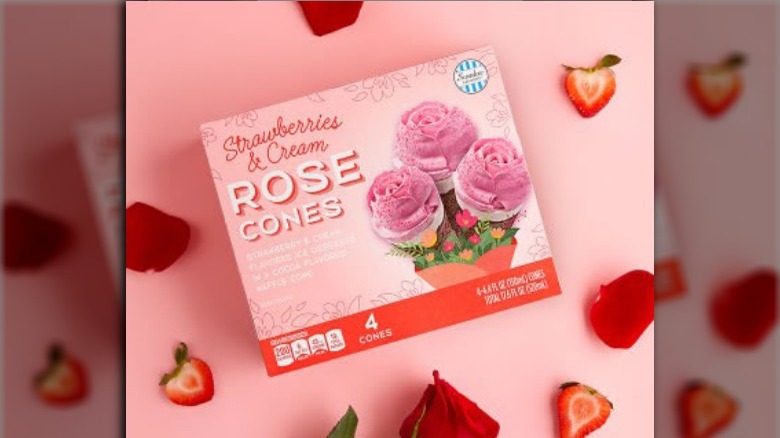 Aldi
A bouquet of ice cream roses, anyone? Sounds too good to pass up. Aldi's Strawberries and Cream Sundae Shoppe Rose Cones are a pretty-in-pink frozen dessert tucked into a chocolate waffle cone. Treat yourself or create a frozen bouquet to woo a special someone. We're rooting for Aldi to introduce other floral-inspired flavors in the future as well. In the meantime, you can grab a box containing four of these strawberries and cream Rose Cones beginning August 25 for $3.49.
The Cookie Dough Café Edible Chocolate Chip Cookie Dough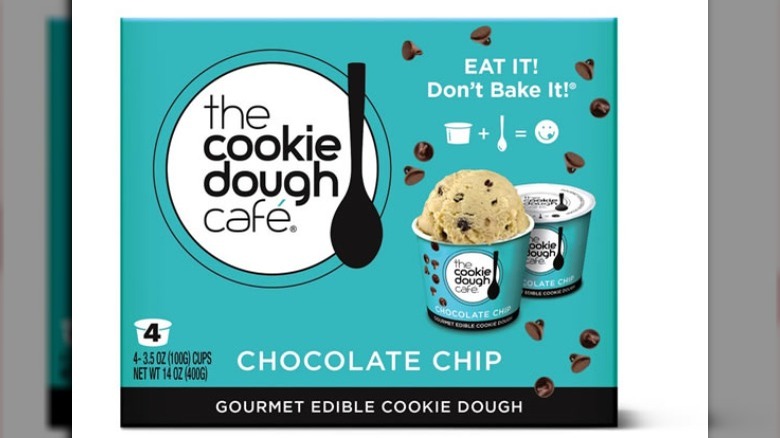 Aldi
First we ate the cookie dough before we baked the cookies, and then someone came up with the brilliant idea of adding chunks of cookie dough to ice cream. Now, we're cutting straight to the chase with The Cookie Dough Café Edible Chocolate Chip Cookie Dough (no baking required). All the nostalgia and fun of licking the spoon, without the risk of salmonella — what's not to love? The sweet treat hits Aldi shelves August 25, and is priced at $4.99 for a box of four 3.5-ounce cups.
M&M's Mint Ice Cream Sandwiches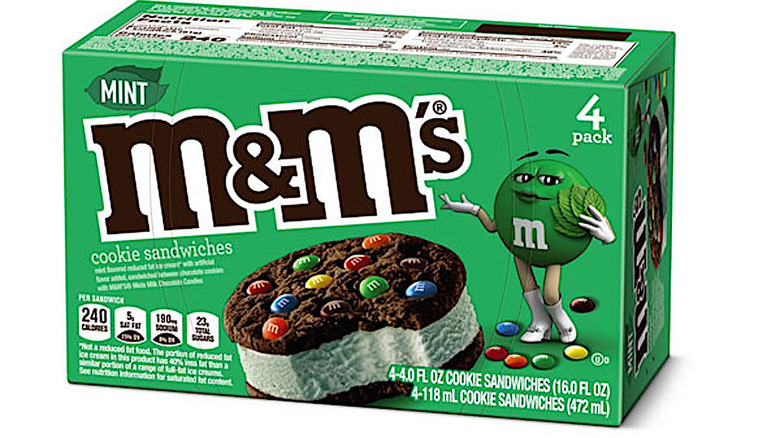 Aldi
This one's a dessert three-fer: M&M's, ice cream, and chocolate cookies all rolled into one frozen delight. These mint ice cream sandwiches at Aldi pack plenty of flavor into each 4-ounce treat, with a scoop of mint ice cream stuffed between two chocolate cookies dotted with M&M's. The hand-held confection debuts August 25, and will run you $3.47 for a box of four.
Lofthouse S'mores Frosted Sugar Cookies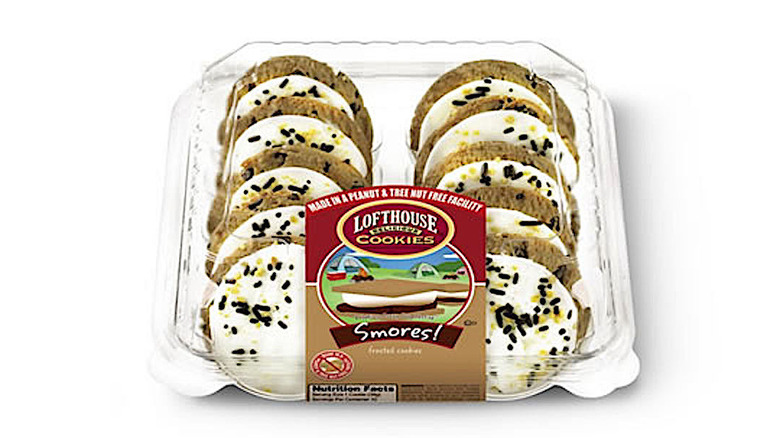 Aldi
Make no mistake: Summertime and s'mores go together like, well, graham crackers, chocolate, and marshmallows all melted into one gooey treat. If you've got the craving, but not the campfire, be sure to check out these Lofthouse S'mores Frosted Sugar Cookies. Made in a peanut- and tree nut-free facility, the cookies debut at Aldi August 25, and are priced at $2.89 per package. We can't think of a better way to celebrate the end of summer.