What Tokyo's Olympic Village Dining Hall Is Really Like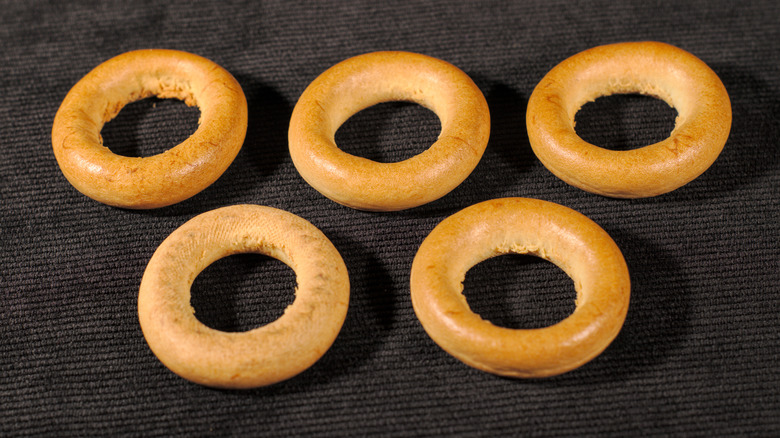 Shutterstock
Olympic athletes like Alex Morgan, Noah Lyles, and Katie Ledecky, who are participating in the 2020 Tokyo Games, need to fuel their bodies with the right food and drinks if they are going to compete at top levels. These athletes are not just competing; they are going for Olympic gold, the reward of greatness. But what is it like to eat in the Olympic Village dining hall during a pandemic year? Luckily, their hosts have thought of pretty much everything and created a dining experience that has many athletes taking to TikTok to share with the fans who root for them. 
Tilly Kearns, a water polo player for the Australian team, made a TikTok post revealing that to stay COVID safe, the first thing they do when they enter the dining hall is sanitizing their hands before they touch anything. Then come the disposable gloves that they put on before they grab individual trays. Kearns notes the trays have been "sanitized and washed" before they walk around with their masks on to decide on what food they will fill up on. With trays loaded, they sit down at their dining cubicles that are separated with what looks like sheets of plexiglass. They wipe down everything they will touch with disinfectant wipes and only have 10 minutes to eat once they take their masks off to "reduce exposure." 
What's the food like in the Olympic dining hall?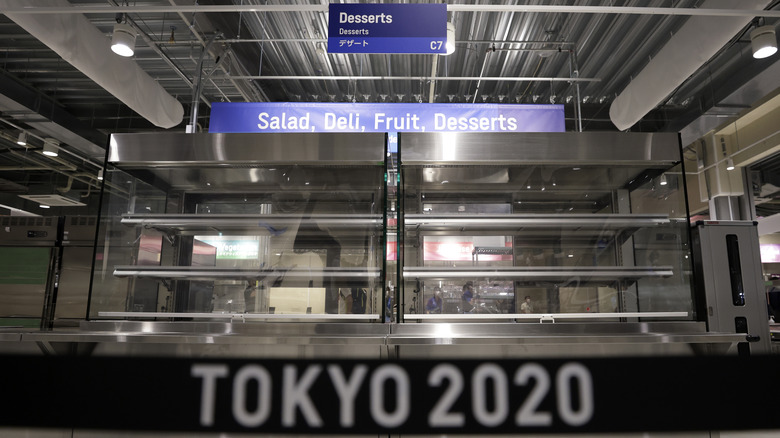 Bloomberg/Getty Images
Several athletes are graciously giving the curious a peek into the foods the village is serving up. Irish Rugby player Harry McNulty took followers on a video tour, showing them some of the various food stations. The options included everyone's favorite: pizza. Also on the menu were pasta, stir fry, Tandoori lamb and couscous, gluten-free options, Japanese dishes, noodles, steamed red bean paste buns, cereals, fruits, and of course, desserts. It looks amazing, and McNulty concludes that the food caters to all diets and cultures and is absolutely "brilliant." Those red bean paste buns really do look medal-worthy, or at the very least, Instagram-worthy.
Still, there are some Olympic athletes who are staying at hotels. USA volleyball player Erik Shoji took to TikTok to share a video of his first breakfast, which included fruit, eggs, rice, sausage, some toast, and French fries. After his team's win Shoji again shared a TikTok video, where this time he is enjoying lunch at Team USA's High Performance Center. In the video caption, he wrote, "We're so spoiled."  And if you watch him as he chows down on a sesame fruit salad, a veggie mix "cooked to perfection," a garlic pesto pasta, and steak, you will probably agree. All in all, it looks like the food experience for Olympic participants deserves to win the gold.