Bella Hadid Says She Could Eat This Meal Every Day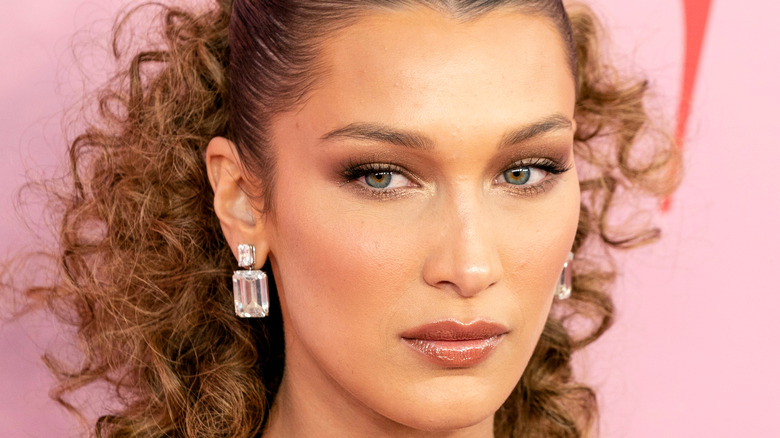 Shutterstock
Model Bella Hadid is a total foodie. According to Harper's Bazaar, she loves starting her days at 8 a.m. with a protein-fueled breakfast. "I'll either make eggs and sausage, and eat breakfast at home, or go to the bagel store below my apartment," she said. "My go-to is an egg sandwich on a plain bagel." Hadid also revealed to Harper's Bazaar that she has low blood sugar. Eating high-protein meals, like salmon and chicken with veggies, for lunch, as well as snacking regularly throughout the day is what keeps her energized during long photo shoots. Not to mention, those green juices and ginger shots she keeps tucked in a cooler on set. But, like the rest of us, she loves delicious pasta dishes, too. "I like having a good protein meal because I get really tired if I eat too much, so I try to fill myself up with things that will make me feel good," she said.
During quarantine in 2020, Hadid made the most use of her time at home, baking irresistible treats such as marshmallow cereal bites for herself (via British Vogue.) Although Hadid's Instagram boasts pictures of heart-shaped pizzas and the model, herself, enjoying in a slice or two, the Italian staple isn't what she considers her favorite food. In fact, the star recently shared the exact meal she could eat every day for the rest of her life. Spoiler alert: It's cheesy and buttery.  
Bella Hadid loves fries and grilled cheese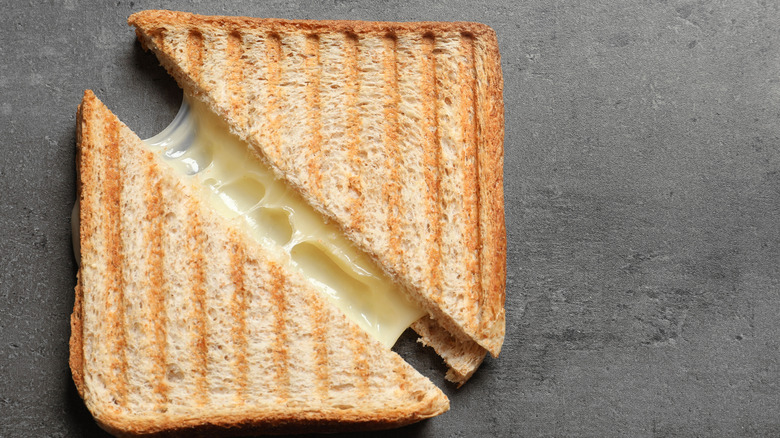 Shutterstock
Seemingly, Hadid loves classic comfort food, carbs, and cheese as much as the rest of us. Per Hello Giggles, Hadid treats herself to a warm bowl of mac n' cheese every now and then, along with pizza. But when it comes to her absolute favorite meal of all time, Hadid absolutely can't live without ketchup, grilled cheese, and plenty of fries, according to People. She once posted a photo of her delicious-looking plate filled with these foods on Snapchat with this simple caption: "My meal every day." Same, Hadid, same. 
It's hard to disagree with the model here. Grilled cheese is pretty tasty on its own and, admittedly, hard to turn down. Not only can it be eaten any time of the day, but the toasted sandwich can also be paired with various side dishes like tomato or pea soup and salad. Of course, there are endless options when it comes to ketchup and fries. But we think Hadid's preference of combining the grilled cheese with ketchup, and fries is great as is and, frankly, pretty relatable.