The Truth About Whataburger's Secret Menu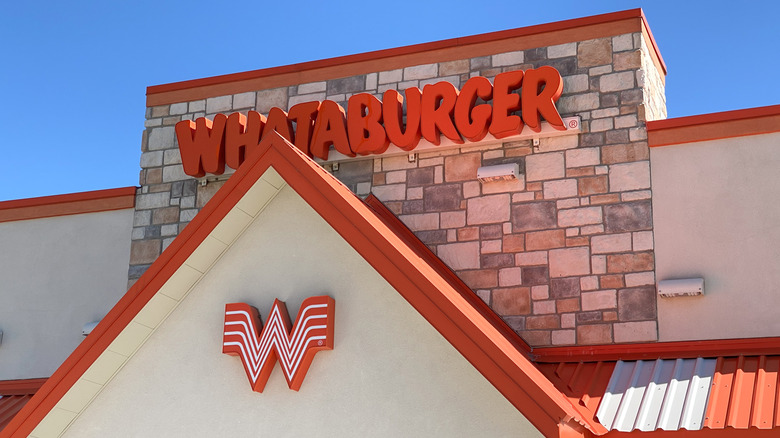 Shutterstock
There's nothing more satisfying than a classic Whataburger made just the way you like it. Fans of the Texas-based fast food chain love that when they order Whataburger's signature menu item, they can customize it however they wish and the friendly staff will accommodate their desires. According to newswire service 24-7 Press Release, Whataburger boasts 36,864 unique ways to serve their burger, with options to add extra mayonnaise, grilled onions, jalapeños, extra patties, or even french fries to its quintessential recipe. From the bread used for the bun to the size of the beef patty, everything can be made-to-order and personalized with a wide array of toppings and condiment options.
Whataburger's vast selection of menu items has been keeping customers full and happy for decades. But, as it turns out, Whataburger has even more secrets up its chargrilled sleeve. Did you know that Whataburger also has a secret menu that customers can order from? It isn't posted in the store, but if you are polite and know what to ask for, the Whataburger staff will be more than happy to hook you up with their exclusive deliciousness.
Whataburger's secret menu items revealed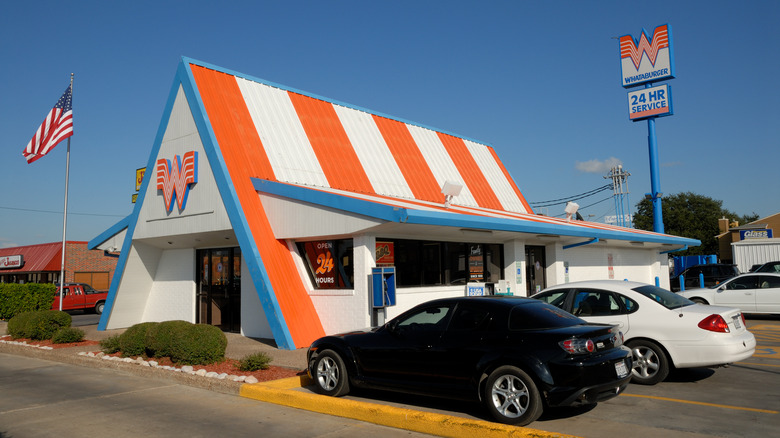 Shutterstock
Southern Living has everything you need to know to nab some of Whataburger's special meals. According to an unidentified representative for the fast food restaurant, the secret menu consists of several upgrades to the normal menu items that will be sure to tantalize your tastebuds and tummy.
Looking to upgrade your lunch? Try ordering the Grilled Cheese with Grilled Veggies to take your midafternoon to the next level. For breakfast, which is served at Whataburger until 11 a.m., combining the Whatachick'n Strips and Pancakes just might hit the spot for Southern food lovers. However, if you're craving some spice to jump-start your day, the Breakfast on a Bun Ranchero is the perfect meal for early mornings. Request this classic sandwich topped with Whataburger's Picante Sauce and fresh jalapeños. The final item on the secret menu is a Bunless Bacon and Cheese Whataburger. Ask for it served on a platter — sans bun — with all the usual fixings like cheese, lettuce, and tomatoes, plus the crispy bacon.
If you're anything like us and these delicious options have your mouth watering, head to your nearest Whataburger and sample some of these secret items today.