The Surprising Way Reese Witherspoon Drinks Champagne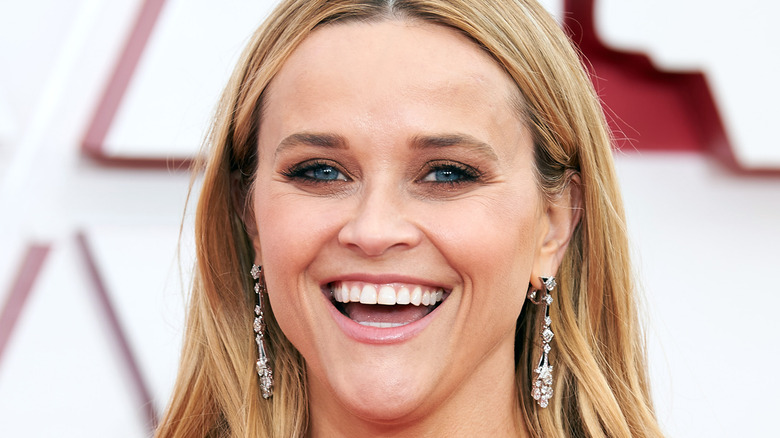 Handout/Getty Images
Reese Witherspoon is a household name. She is known for starring in and producing Blockbuster movies, as well as for her incredibly popular clothing line Draper James and Hello Sunshine book club. In fact, her production studio Hello Sunshine is dedicated to bringing stories for women, made by women, to both the small and big screen (via Hello Sunshine). Witherspoon's career has spanned decades and still shows no signs of slowing down. Case in point: Groundbreaking TV series such as "Big Little Lies," "The Morning Show," and "Little Fires Everywhere," reinvented the way female-driven stories can be told in mainstream media. Speaking of reinvention, Witherspoon is no stranger to the concept when it comes to cooking and preparing her favorite beverages, as evidenced in her Southern lifestyle book, "Whiskey in a Teacup: What Growing Up in the South Taught Me About Life, Love, and Baking Biscuits." 
And while we'd gladly sign up to hear Witherspoon wax poetically about homemade biscuits and whiskey, what we really want to know is this: How does she drink her champagne? 
Fortunately for us, and Witherspoon's adoring fans, the actress just revealed the interesting way she likes to drink the bubbly, and, honestly, we can't wait to try it. Even if you've heard of mimosas, bellinis, spritzes, French 75s, and other cocktails with a champagne base, we're willing to bet you've never seen anyone mix champagne the way Witherspoon does. 
Reese Witherspoon's favorite champagne twist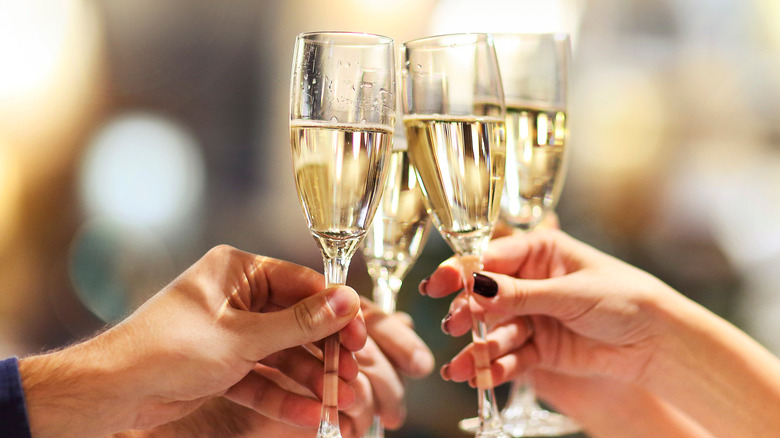 Shutterstock
What is the not-so-typical champagne mixer that perfectly suits Witherspoon's palette? The answer is ginger ale! In a conversation with Tracee Ellis Ross for Interview Magazine, Witherspoon was asked about her favorite cocktail. "I drink champagne and ginger ale and whiskey and ginger ale," Witherspoon shared, adding that she also enjoys vodka soda with lime. Apparently, it's a Southern thing for the New Orleans native. 
At Insider, two mixologists chimed in on Witherspoon's champagne and ginger ale specialty. Neither had ever heard of anyone mixing those two ingredients. But both thought the combination made sense, as carbonated water is added to champagne when making other cocktails. However, one of the beverage experts noted that they would make it if requested by a customer but wouldn't ordinarily recommend it. The other mixologist disagreed, suggesting that ginger ale could complement the bright flavor profile of champagne. The mixologists also shared different serving recommendations, adding people can try it with a splash of St. Germain in a wine glass on ice or in the classic champagne flute.
Even if the mixologists don't agree on recommending it to their customers, Witherspoon definitely convinced us. Anything with her stamp of approval is at least worth a try, plus her champagne with ginger ale cocktail really does sound delicious.