The Real Reason The Menu At The 2021 Met Gala Will Be Plant-Based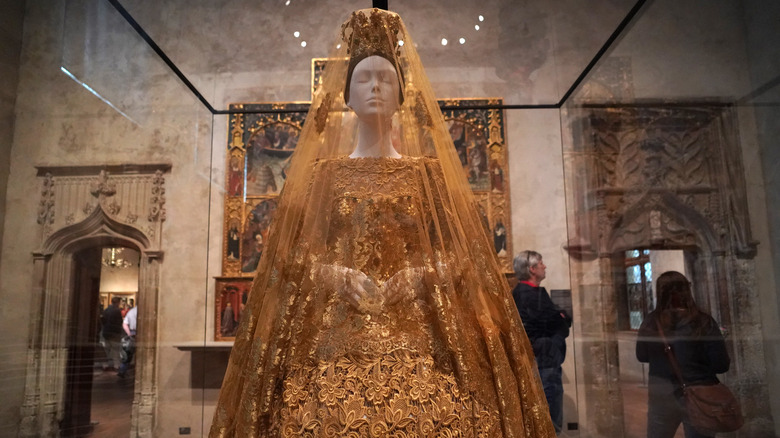 Shutterstock
Much like the food industry, the wonderful world of fashion has been witnessing a great shift in the way folks have been doing things. In the food world, folks are looking into more sustainable ways of not only cooking their food, but in more sustainable ways of gathering their food. According to a Forbes report, sustainability has become a cornerstone for the majority of today's consumers. The report cites a study where about 65% of consumers are currently on the hunt for products that will help them live a more sustainable life, while 60% of consumers are more likely to buy from a company that is "socially and or environmentally responsible." 
A very similar trend has been taking over the fashion industry — an industry that has been noted as the second-largest polluter in the world, per another Forbes report. Entrepreneur cites that people have begun questioning the labor and sourcing practices of the fashion industry across the world. It's no surprise that the 2021 Met Gala would reflect the monumental shift between both industries and make its entire menu completely plant-based.
The Met Gala wanted to bring in chefs that could paint unique stories through their food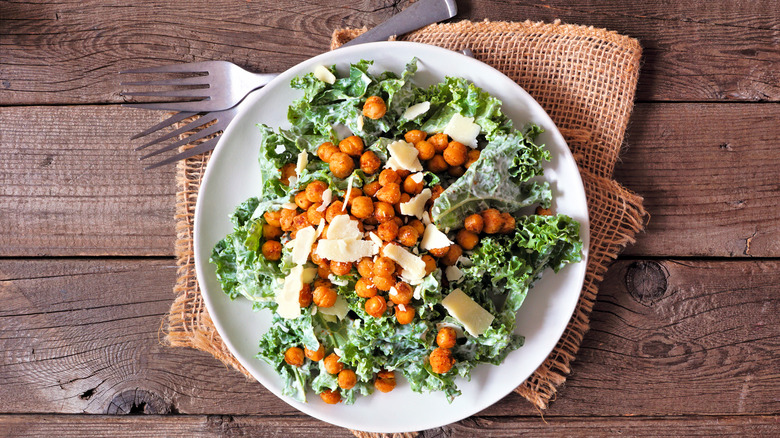 Shutterstock
According to Bon Appétit, Anna Wintour tapped chef, restaurant owner, and TV personality, Marcus Samuelsson, with the grand task of turning the food at the Met Gala on its head. So, what did Samuelsson and his team do? For starters, they made the entire menu plant-based. Then they reached out to some of the up-and-coming chefs restaurant owners, food activists, cookbook authors, and TV personalities in New York City who could help him bring one-of-a-kind culinary storytelling to the world-famous fashion event. Who will be helping out Samuelsson on the big night? 
In a statement sent to Mashed, the lineup will include Fariyal Abdullahi, Nasim Alikhani, Emma Bengtsson, Lazarus Lynch, Junghyun Park, Erik Ramirez, Thomas Raquel, Sophia Roe, Simone Tong, and Fabián von Hauske. What can the A-List attendees expect to munch on? Leading up to the event, Vogue will be sharing short how-to videos on Instagram Reels of the chefs creating summer picnic recipes giving fans and guests alike a preview of what they can expect at the Met Gala like watermelon salad, roasted potato skins, and a tuna-less Niçoise salad. Why did Samuelsson want to go this route? He tells Bon Appétit that he wanted to create a conversation about what is happening within the U.S. in terms of food and how plant-based food is the future.