The One Dish Marcus Samuelsson Says Every Amateur Chef Should Learn How To Make - Exclusive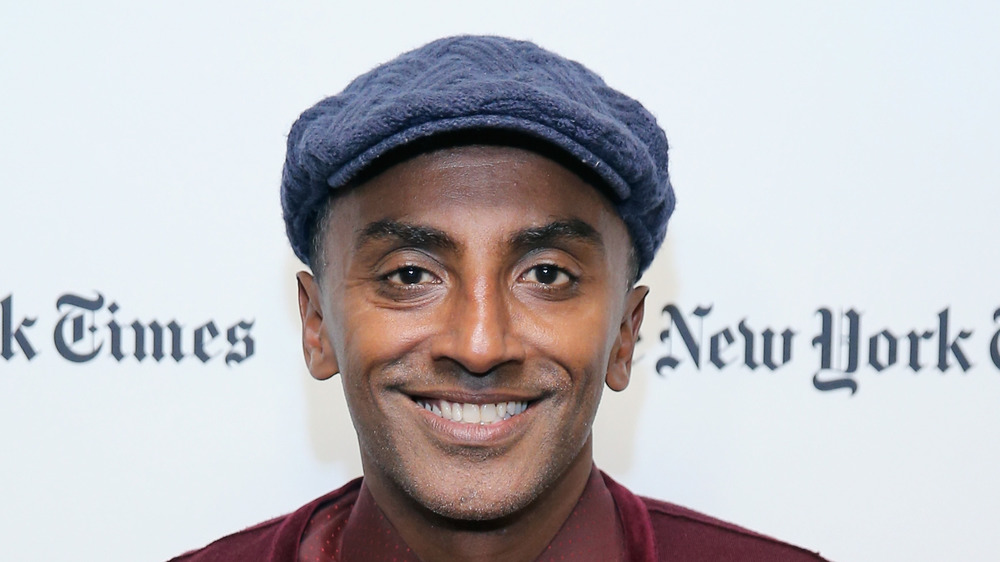 Neilson Barnard/Getty Images
We're roughly a year into the Coronavirus pandemic that has shuttered restaurants and businesses, and kept most of us confined to our own homes — and our own kitchens — for much longer than we ever wanted to be. For a lot of people, that has meant putting our amateur cooking stills to the test; and while it's been overwhelming and annoying at times, many people, including acclaimed chef Marcus Samuelsson, see this time as a major opportunity to try out new cuisines, flavors, and techniques in the kitchen. We've got more time than ever to spend cooking: honing some new skills, trying out a really challenging recipe or two, or just blowing off some steam. 
If you're not sure where to even begin, chef Samuelsson has got you covered. The restaurant owner, cookbook author, Food Network personality, and philanthropist joined Mashed for an exclusive interview, and we asked him to share the one dish he thinks every amateur chef should learn how to make. His answer? "Meatballs, man!"
Have fun with meatballs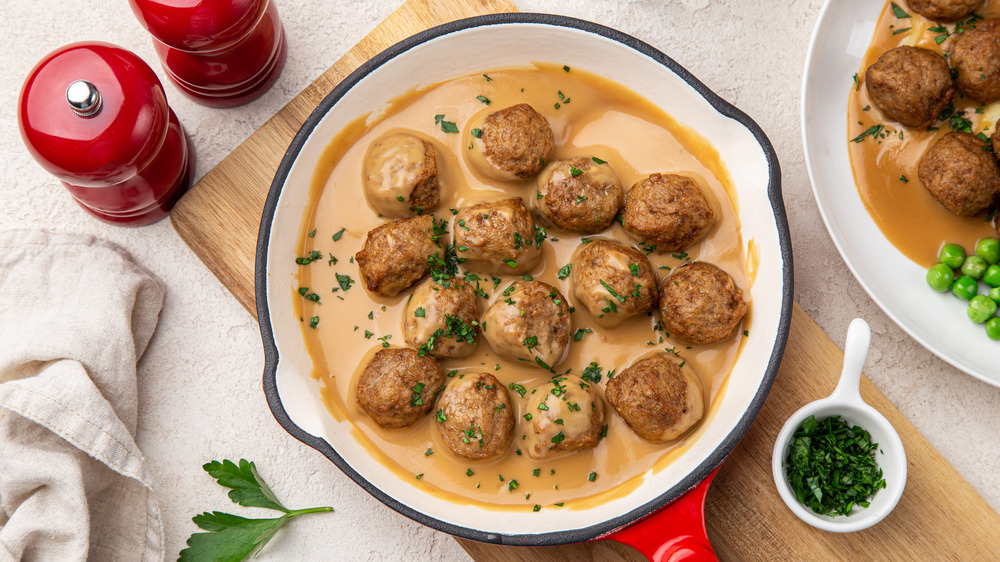 Shutterstock
For chef Marcus Samuelsson, meatballs are a no-brainer. "You're talking to a Swede. I grew up in Sweden," Samuelsson says. So maybe he's a little biased, but the chef says there's more to it than that. Beyond being delicious, he points out "it's also super communal, right? You're rolling meatballs, you have fun doing that. You know what I mean? It's just messy enough so you can do it with [friends and family]." 
Samuelsson says he likes to make meatballs with his young son. "And he doesn't even like eating them," the chef explains. "He just likes rolling them and... he's five so anything you can pound your fist into, it's a good thing for him." Whether you're five-years-old or not, pounding meatballs can still be a fun activity — and maybe even provide some stress relief too. And with all kinds of meatball recipes out there, the options are pretty much endless. You can go with classic Swedish meatballs, get nostalgic with some spaghetti and meatballs, indulge with these cheesy mozzarella-stuffed meatballs, or (if you're feeling brave) check out this recipe for Weird Yummy Meatballs from Food52.
When in doubt, DO NOT settle for IKEA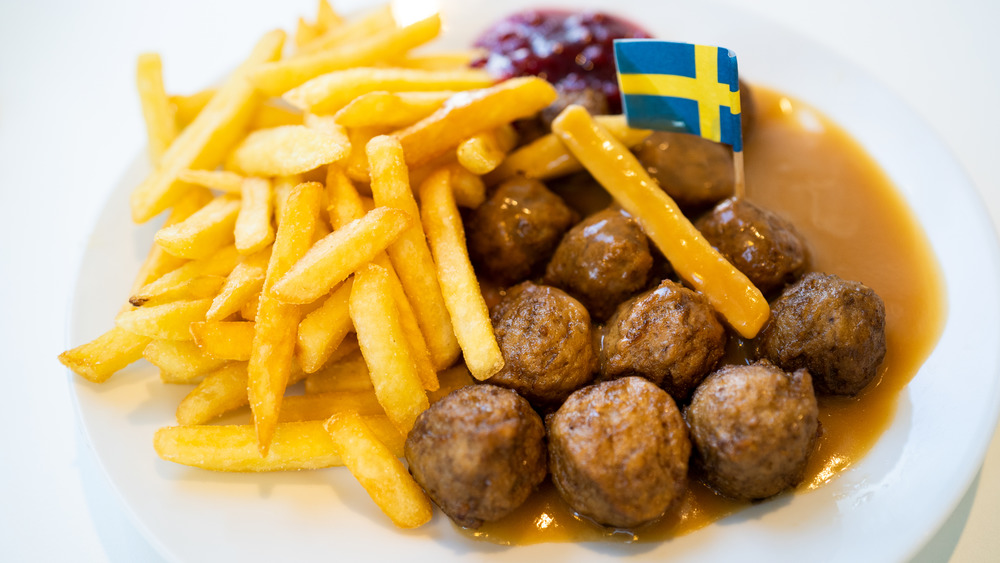 Shutterstock
The truth is that making meatballs can be a time consuming and messy affair. While chef Marcus Samuelsson says that's all part of the fun, some of us might just prefer to get our meatball fix from a trusted source. We're talking about IKEA, of course — but be warned, if you take the easy way out, you'll be breaking chef Samuelsson's heart. 
When speaking with Mashed about his love of meatballs, one of the first things chef Samuelsson clarified was that he was definitely not talking about "the ones bought from the big furniture store." While our untrained palates may flock to IKEA's familiar brown spheres of goodness smothered in gravy, it would appear that they do not even come close to passing muster for a professional chef; Marcus Samuelsson would prefer you do it yourself. The mere mention of IKEA prompted Samuelsson to emphatically shout "No! No, not those. Make your own." So there you have it. The challenge has been presented for all you amateur chefs out there: Time to roll up your sleeves and make some meatballs.
You can see chef Marcus Samuelsson judging culinary hopefuls on Food Network's Chopped, as well as teaching superstar Selena Gomez a thing or two about cooking on season two of Selena + Chef, streaming now on HBO Max.