This City Is Famous For Mini Hot Dogs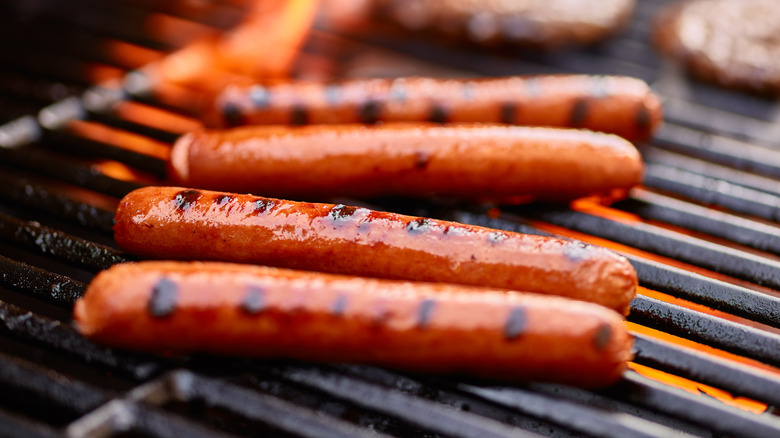 Shutterstock
While eating ten mini hot dogs inside ten mini hot dog buns might not seem like an easy or even a possible feat for some, for the people of Troy, New York, it's just another lunch out (per First We Feast). You see, this upstate town just north of the state's capital is famous for its mini hot dogs, made by local butchers and served in adorable matching three-inch buns. Don't confuse these franks with the traditional mini hot dog appetizer wrapped in pastry (sometimes called a pig in a blanket, per Pillsbury); these mini hot dogs are grilled and are generally topped with a mixture of spicy sauce, mustard, and onions. Locals to the region are known to eat them in servings of ten. Whether you're taking a road trip across the country or around the world on a quest to find the best hot dogs out there, a stop for these creative mini hot dogs is a must.
Extra Zippy Sauce, please!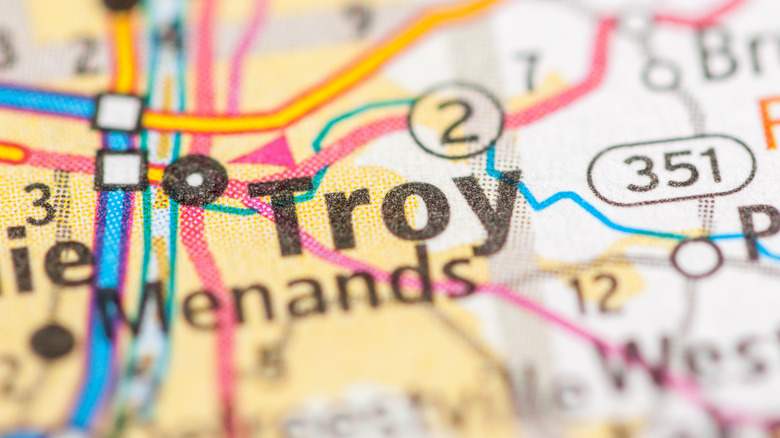 Shutterstock
The most quintessential mini hot dog destination in Troy is Famous Lunch. Formally known as Quick Lunch, Famous Lunch has held claim to Troy hot dog fame since its opening in 1932. In fact, according to their website, in 1958 an American marine in Russia had such a craving for these mini hot dogs that he had them shipped to Moscow, where he enjoyed them with the American ambassador. "Operation Hot Dogs" made Quick Lunch "famous," thus the name change. Famous Lunch sourced its mini hot dogs from a German butcher shop, Troy Pork Store, located just down the street from the restaurant, until the shop closed in 2006 (per the Times Union).
Today, franks at Famous Lunch are served in mini buns with a "Zippy Sauce," a meat sauce complete with chopped onions, by father and son owners Steve and Scott Vasil. When the restaurant opened in 1932, the famous mini hot dogs were sold for only 5 cents (per the Troy Record), and today are sold for only $1.11 per frank, lending themselves to an affordable, tasty lunch. And if you're impressed and left wanting more, be sure to ask about containers of Zippy Sauce to go. Guten appetit!