Wendy's Manager Exposed For Disturbing Behavior By Employee Video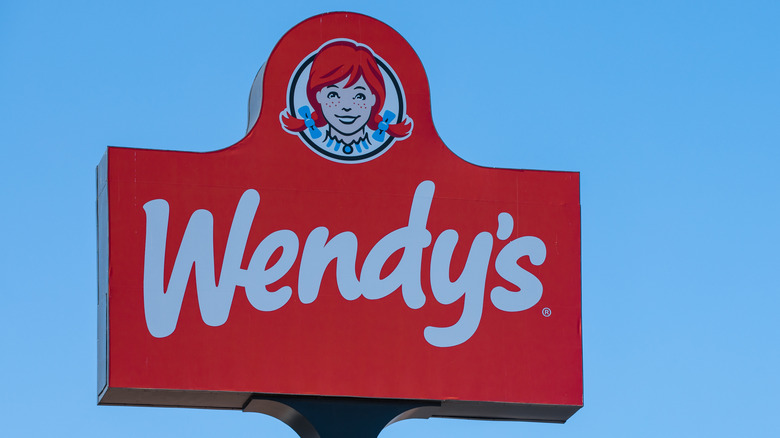 Shutterstock
Recently, one Wendy's employee posted a video to TikTok that caused an uproar. According to TMZ, Sophia Cargill recorded her boss (an assistant manager named Michael), catching the tail end of a minutes-long tirade. In the video, Michael calls Cargill a "b****" and "f**king lazy," along with using plenty of other unacceptable workplace language.
As if that wasn't bad enough, Wendy's initially seemed to believe Michael's account of Cargill slacking on the job, and suspended her without pay while letting Michael off without any punitive action. Furthermore, Cargill has faced harassment from former Wendy's employees on behalf of Michael, according to other videos uploaded to Cargill's TikTok. 
Videos like Cargill's are firsthand accounts of something that has always lurked under the surface but is finally being revealed: problematic treatment and conditions for restaurant employees. Restaurants who had to cut staff during the pandemic are now looking to hire again, which has laid bare a broken system that fails workers, to which many don't wish to return to (per New York Magazine). According to reporting from Eater and The Guardian, low wages, a lack of safety, and managers on a power trip are just some of the key issues causing workers to abandon the industry. At Wendy's, specifically, while employees have said the chain is flexible with hours, they've also revealed they don't feel there is sufficient training, cleaning is brutal, and they're subject to horrible customer behavior — all for about $8.30 to $9.10 per hour.
Wendy's has fired the manager caught on camera
At least in this particular story, action was taken — even if it was unfortunately late. After Cargill's TikTok went viral, thanks in part to comedian D.L. Hughley sharing it, says TMZ, the Wendy's employee started a GoFundMe for support. Finally, TMZ reports, Wendy's has revisited this issue and has fired Michael, plus asked Cargill to return to her position with back pay for the time she was suspended. 
"We have no tolerance for harassment in the workplace," a Wendy's spokesperson told TMZ. "Upon learning of this situation, we acted immediately following our protocols and suspended those involved to run a thorough investigation."
This is not the end of the story, however. In another TikTok post, Cargill alleges that there are other problems at the Wendy's location where she works, and so she has hired a lawyer and is considering finding a different job.