Giada De Laurentiis Would Want This Food Network Chef To Make Her Last Meal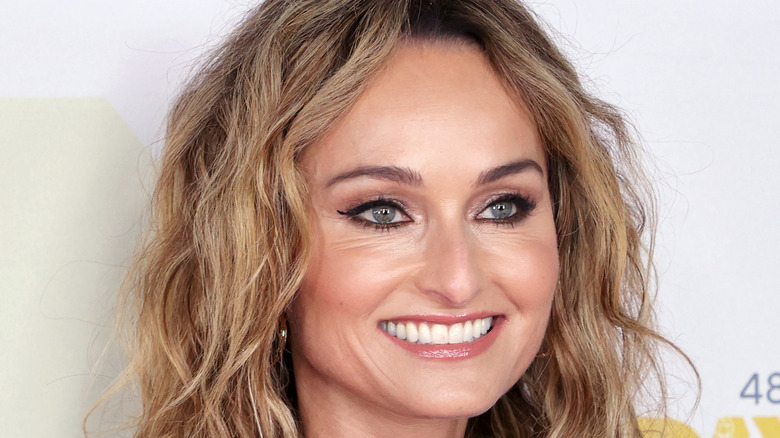 Kevin Winter/Getty Images
It's almost as if Giada De Laurentiis was born to be a chef. According to Food Network, De Laurentiis grew up in a big Italian family that had a love for all things food and that was constantly cooking up scrumptious Italian dishes. She spent lots of time in her family's kitchens, as well as DDL Foodshow, the restaurant owned by her grandfather, film producer Dino De Laurentiis. Dino also came from a long line of foodies; his parents owned a pasta factory when he was growing up and he and his 13 siblings sold the pasta throughout their neighborhood (via TIME).
Per her website, when she grew older, Giada received her culinary training at Le Cordon Bleu. Soon after, she was working her way up in notable restaurants and landed a gig with the Food Network. An Emmy Award, several TV shows, three restaurants, nine cookbooks, and a myriad other significant accomplishments later, she has cemented herself as a key figure in celebrity culinary culture.
A heavenly dessert to die for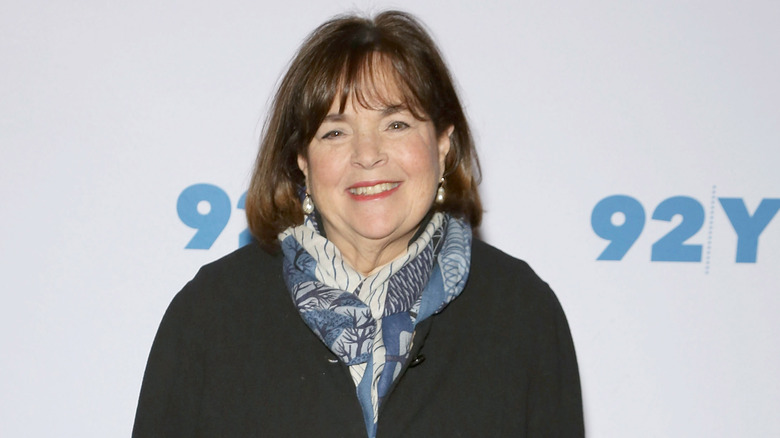 Manny Carabel/Getty Images
De Laurentiis is famous for her delicious, user-friendly recipes, but when the time comes for her last meal, she says she'll crave a dish prepared by another celebrity chef.
In a 2009 interview with Redbook, De Laurentiis revealed she hopes her very last meal will be a dessert prepared by fellow food network star Ina Garten, also known as the Barefoot Contessa. "She makes this chocolate espresso cake with special sea salt, and there's caramel in it too," De Laurentiis said. "It has that perfect combination of sweet-salt smooth, sticky but rich, fudgy kind of flavor."
The two chefs prepare their own cuisines with their own twists, but according to Food Network, the pair have a great relationship, are good friends, and love to collaborate. Garten knows De Laurentiis so well, in fact, she was able to predict her colleague's favorite dessert. "I pegged you as somebody who loves chocolate," Garten said.