Nearly 24% Think This Chain Restaurant Serves The Best Eggs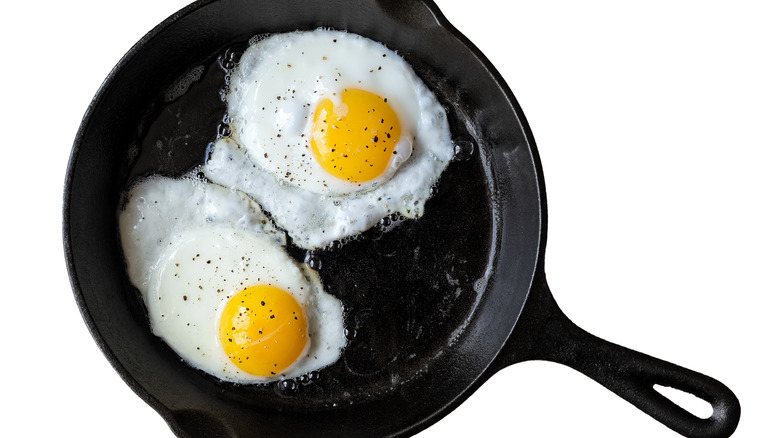 Shutterstock
Eggs for breakfast seems like the simplest possible dish — well, next to just pouring a bowl of cereal, that is. The problem is that while anyone can cook an egg, not everyone can cook it well. Scrambled eggs often come out dry or runny, and eggs over easy really aren't easy at all. Unless you time them just right, either the whites are still slimy or the yolks are way too hard. Oh, and let's not even get into all of the perils that come with cracking eggs, such as getting an unexpected mouthful containing a crunchy little bit.
That's why going out for breakfast is such a simple, and usually affordable, pleasure. Unlike dinner or even lunch, the price tag of the restaurant is seldom in direct proportion to the quality of the food. Some of the best breakfasts can come from the most basic of chain restaurants. While most breakfast chains have mastered the art of egg cooking, Mashed decided to poll 651 of our U.S. readers in order to find out their favorite place to go for incredible, edible eggs. And surprisingly enough, the winner was a chain that isn't known primarily as a breakfast spot.
This chain makes an egg-cellent breakfast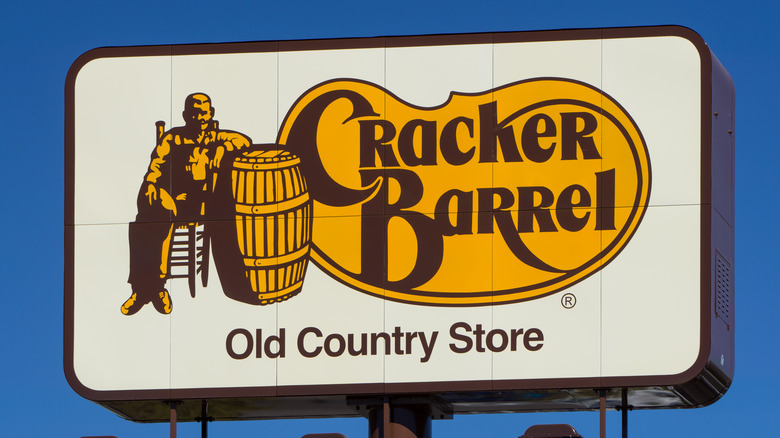 Shutterstock
We gave our readers a choice of six different chain restaurants from which to pick: Bob Evans, Cracker Barrel, Denny's, IHOP, The Original Pancake House, and Waffle House. Two of these chains didn't rate too highly with most of our poll respondents. Bob Evans finished last, with less than 8% of the vote, while The Original Pancake House should maybe stick with its signature dish because they came in second to last for egg cooking with just over 8%.
All of the other chains finished within five percentage points of each other, so not exactly a photo finish, but a fairly close one. In fourth place, with over 19% of the vote, came Denny's, while IHOP took third place with just over 20%. Waffle House was just a fraction of a percentage higher than IHOP, securing the second spot. The best eggs, however, according to almost 24% of those we polled, came from Cracker Barrel, a place that may be best known as a road trip stop. Even if you're not out on the road early enough to make it to Cracker Barrel in time for breakfast, though, you can still enjoy their award-winning eggs as their menu indicates that breakfast is served all day.